ON THIS DAY in 1897
Guglielmo Marconi was granted the first wireless patent.
In 1917,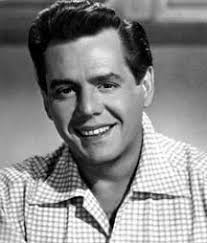 actor, musician and TV producer Desi Arnaz was born in Cuba.  He is best remembered for his role as Ricky Ricardo on the classic TV sitcom I Love Lucy, on which he co-starred with Lucille Ball, to whom he was married at the time. He and Ball are generally credited as the inventors of the syndicated rerun, which they pioneered with the I Love Lucy series.  The couple cofounded  Desilu Productions, originally to market I Love Lucy to television networks. He lost his battle with lung cancer and died Dec. 2 1986 at age 69.
In 1935, actor Al Waxman was born in Toronto. He started acting on CBC Radio at age 17. He played the title role in the CBC-TV situation comedy King of Kensington (1975-80), and was a regular on CBS-TV's hit show Cagney & Lacey (1981-88 ). He died during heart bypass surgery Jan. 18 2001 at age 65.
In 1940, the first televised intercollegiate track meet was seen by TV viewers in New York City as W2XBS presented the action live from Madison Square Garden. New York University won the meet.
In 1942, Charlie Christian, the man responsible for making the guitar a lead instrument rather than just a part of the rhythm section, died in New York of tuberculosis. He was only 25. Though Christian recorded for only three years, his single-string picking technique on the then-new electric guitar had a vast impact on both jazz and rock 'n' roll. Most of his recordings were with Benny Goodman's sextet.

In 1944, the 16th Academy Awards celebration moved from a banquet hall to Grauman's Chinese Theatre in Hollywood; hosted by comedian/actor Jack Benny. The Outstanding Motion Picture was Casablanca, Best Actor of 1943 was Paul Lukas for Watch on the Rhine and the Best Actress was 24-year-old Jennifer Jones for The Song of Bernadette.
In 1945, Superman encountered Batman and Robin for the 1st time on radio, during the day's 15-minute Superman episode on Mutual.
In 1950, singer/drummer Karen Carpenter of the hit group The Carpenters, was born in New Haven Connecticut.  Their big hits included Close to You, We've Only Just Begun, Top of the World, & Please Mr. Postman. She died of chronic aneorexia Feb. 4 1983 at age 32.
In 1955, for his first single release Bo Diddley recorded "Bo Diddley" and "I'm A Man" (and two other songs) during his first session for Chess Records in Chicago. When released a month later "Bio Diddley" would quickly jump to #1 on the R&B chart.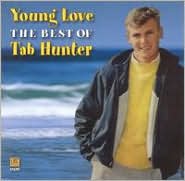 In 1957, then-teenage heartthrob Tab Hunter's song Young Love was number one in North America.
In 1959, at his final session for the Keen label at Sound Enterprises in Hollywood, Sam Cooke recorded 'Wonderful World," with a still-undiscovered Lou Rawls as background singer.   When finally released more than a year later it peaked at #12 on Billboard's Hot 100.
Also this day in 1959, the Everly Brothers were in Nashville to record their next single, "Take a Message to Mary" b/w "Poor Jenny."  Both sides made the Top 40 charts.
In 1963, "Walk Like a Man" by the Four Seasons topped the charts and stayed there for 3 weeks. It was their third straight release to reach #1.
In 1964, The Beatles released "Twist and Shout" in North America.  It would stand as their only million-seller that was a cover song.
In 1965, Marty Robbins was in Nashville to record, among other tracks, Gordon Lightfoot's "Ribbon of Darkness," Marty's next #1 country single.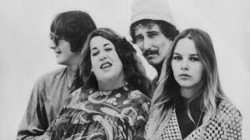 In 1967, the Mamas & the Papas won a Grammy for "Monday Monday," voted the  Best Contemporary Group Performance.  Frank Sinatra's "Strangers In The Night" was named Record of the Year; the Song of the Year award went to John Lennon and Paul McCartney for "Michelle."
Also in 1967, the Supremes started working on "Reflections." When the track was completed two months later it became the first recording issued under the new banner Diana Ross and the Supremes.
In 1969, The Beatles premiered their song "Let It Be" in a film clip shown on CBS's "Ed Sullivan Show."
In 1972, ABC News analyst Bill Lawrence, the "relentlessly perfectionist" reporter who covered the White House through 6 presidents, suffered a fatal heart attack at age 56.
In 1974, Roberta Flack won three Grammy Awards for "Killing Me Softly With His Song."  Stevie Wonder got five Grammys, best new artist was Bette Midler.

Also in 1974, Terry Jacks started a three week run at No.1 on the Billboard singles chart with 'Seasons In The Sun'. The song (written in French by Belgian, Jacques Brel), had English lyrics by poet Rod McKuen.
In 1975, Linda McCartney was arrested by Los Angeles police for personal possession of marijuana. Her husband Paul was driving at the time of the traffic stop but was not charged.
In 1977,  "The Barry Manilow Special" aired on ABC-TV, attracting a viewership of 37 million.
That same night in 1977, future Tonight Show host Jay Leno made his debut with a standup comedy routine on NBC-TV's Tonight Show with Johnny Carson.
In 1979, the three-day "Havana Jam", sponsored by CBS Records and the Cuban government, began in Havana. Among the acts appearing were Weather Report, Stephen Stills, Billy Swan, Kris Kristofferson, Rita Coolidge and Billy Joel. They were the first U-S pop artists to entertain in Cuba in more than two decades.
In 1981, Howard Stern 
  started broadcasting on WWDC radio, Washington DC. It was at this station that Stern came into his own as a 'shock-jock.'
Also in 1981, Michael Jackson and Larry Hagman were among the guests on Diana Ross' third TV special "Diana" on CBS.
In 1983, Sony and Philips introduced their jointly-developed compact disc system.  Within a decade of the CD's introduction, vinyl records had virtually disappeared from stores.
In 1984, Hollywood's Gold Star Recording Studios, where the Beach Boys, Phil Spector, Jan & Dean, Duane Eddy and dozens of others "laid down their hit tracks," was closed. The building was destined to be torn down to make room for a shopping mall.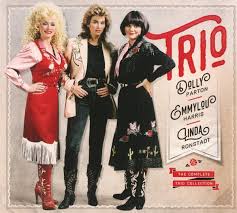 In 1987, "Trio," the much-delayed joint project by Dolly Parton, Linda Ronstadt and Emmylou Harris, was finally released.
In 1988, Paul Simon won Record of the Year for "Graceland," the first time a winning track did not hit the Top 40. U2's "The Joshua Tree" won Album of the Year. Little Richard got a standing ovation for announcing himself as winner for Best New Artist and loudly complaining the Grammys never "gave him squat."
In 1989, Madonna's Pepsi commercial premiered on TV. It was set to her new single "Like A Prayer." The ad was pulled a few days later because of its controversial religious images.
In 1991, Madonna's 'Rescue Me', entered the Billboard Hot 100 at No.15, making her the highest-debuting female artist in rock history.
In 1992, actress Sandy Dennis died in Connecticut of ovarian cancer at age 54.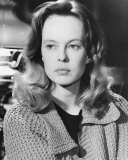 She started out in the TV serial Guiding Light in 1956, made her mark on the big screen, and guested on episodic television for the next 33 years.
In 1993, "The Tonight Show" cancelled an appearance by Grammy-winning reggae artist Shabba Ranks after he expressed support for a song that advocated violence against gays.
Also in 1993, the Supreme Court of Canada allowed its proceedings to be televised for the first time; a hearing on taxation.
In 1994, Victoria-born composer and producer David Foster won four Grammy Awards for his work on Whitney Houston's hit soundtrack album "The Bodyguard."
In 1996, all five members of one of Brazil's top rock bands, Mamonas Assassinas, died in a plane crash as they were returning to Sao Paulo from a concert in Brasilia. Thousands of fans lined the streets two days later as a firetruck carried the five coffins to a Sao Paulo cemetery.
In 1999,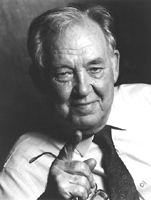 Jack Webster, B.C.'s most famous radio & TV talk-show host, and longtime panellist on CBC TV's Front Page Challenge, died at the age of 84. (some sources give his age as 80.)
Also in 1999, British singer Dusty Springfield, who recorded such 1960s hits as "Son of a Preacher Man" and "Wishin' and Hopin'," died at her English home after a long battle with breast cancer.  She was 59.
Again in 1999, Neil Young launched a solo tour at the Queen Elizabeth Theatre in Vancouver. It was his first completely solo outing in more than 25 years.
In 2003, singer, songwriter Hank Ballard succumbed to throat cancer at age 75. He wrote and recorded 'The Twist,' but it was only released on the B-side of a single. One year later Chubby Checker would make 'The Twist' an international craze.

In 2004, the talented radio actress Mercedes McCambridge (I Love a Mystery, Abie's Irish Rose, CBS Radio Theatre) died of natural causes just days short of her 88th birthday.  For 35 years she guested in episodic and anthology TV. Her non-broadcast achievements included an Oscar for "All the King's Men," and providing the demonically-possessed voice in the movie "The Exorcist."
Also in 2004, 95-year old Alistair Cooke retired from BBC Radio after 58 years of hosting the weekly "Letter From America".  He had become a US TV star as host of the PBS Sunday fixture "Masterpiece Theatre."  He would be dead within a month.
Still in 2004, Metallica and Godsmack opened the "Madly In Anger Tour" across North America with a concert in Phoenix.
In 2006, singer Gary Glitter was convicted of obscene acts with two young Vietnamese girls. He was sentenced to prison.
In 2008, blind Canadian guitarist & broadcaster Jeff Healey  
 succumbed to cancer, just three weeks short of his 42nd birthday.  He had a number of radio series (CBC & otherwise) in which he played selections from his extensive jazz & blues record collection.
In 2009, U2 began a five-night run on CBS' Late Show With David Letterman to promote their album "No Line On The Horizon." Over on NBC, Van Morrison was the first-ever musical guest on the debut of Late Night With Jimmy Fallon.
In 2010, The Music of the Who, a charity tribute concert, takes place at New York's Carnegie Hall. Performances of The Who's catalog by Patti Smith ("My Generation"), Living Colour and others, raised money for Fixing Instruments for Kids in Schools, Church Street School for Music & Art and The American Symphony Orchestra.

In 2011, a lock of teen heartthrob Justin Bieber's hair was auctioned by talk-show hostess Ellen Degeneres on eBay for $40,688.  The money went to an animal rights charity.
In 2012, Bruce Springsteen was the lone guest on the third annniversary show of NBC's Late Night With Jimmy Fallon.
In 2014, pioneering Pittsburgh disc jockey Craig 'Porky' Chedwick, one of the first white radio personalities to play R&B music (which he continued to do for 60 years), passed away at age 96.  He is a member of the Rock & Roll Hall of Fame.
In 2015, Jenna McMahon, a three-time Emmy Award winning writer and the co-creator of the long-running comedies The Facts of Life and Mama's Family, died of heart failure at age 89. She partnered with the late Dick Clair to form one of the top comedy writing teams of the 1970s and '80s.
In 2016, presidential candidate Bernie Sanders 
 told a rally in Portland Maine that Phish "have been one of the great bands in this country."  The band's drummer, Jon Fishman, was in attendance.
In 2017, retired Washington DC radio host Fred Fiske, who entertained and informed generations with a gentlemanly personality and pleasing tenor voice that he parlayed into the longest-running career (64 years!!) in Washington radio history, died of congestive heart failure at age 96.
Also in 2017, Elvis Duran, host of the daily radio program Elvis Duran and the Morning Show in New York on Z100 and 80 other stations across the US, received a star on the Hollywood Walk of Fame.
On this day in 2018, Van McLain, guitarist and lead vocalist for Shooting Star, a Kansas City rock band that rose to prominence in the 1980s, succumbed to West Nile Virus at age 62.
Today's Birthdays:
Actor John Cullum (The Middle, Law & Order:SVU, Northern Exposure) is 89.
Toronto-born singer Bernie Toorish (lead singer with The Four Lads) is 88.
Actress BarBara Luna (Sunset Beach, Search for Tomorrow) is 80.
Actress Katherine Crawford (Gemini Man, Captains And The Kings) is 75.
Ottawa-born actor Gordon Thomson (Dynasty, The Colbys, Santa Barbara) is 74.
Guitarist Larry Carlton (w/ Mike Post, Hill Street Blues theme) is 71.
Actress Gates McFadden(Star Trek: The Next Generation) is 70.
Singer Eddie Money is 70.
Actress Molly Cheek (It's Garry Shandling's Show, Harry & the Hendersons) is 69.
Actress Cassie Yates (Dynasty, Simon & Simon, Barnaby Jones) is 68.
Actress-comedian/voicist Laraine Newman (The Adventures of |Puss 'n' Boots, Sat. Night Live, As Told By Ginger, 7th Heaven) is 67.
Montreal-born actor/voicist William Hope (Thomas & Friends, MI-5) is 64. 
Singer Jay Osmond of The Osmonds is 64.
Drummer John Cowsill of The Cowsills is 63.
Country singer Larry Stewart, formerly of Restless Heart, is 60.
Singer Jon Bon Jovi is 57.
Blues singer Alvin Youngblood Hart is 56.
Actress Amber Smith (Lingerie, Sin City Diaries) is 48.
Actress Elizabeth Lackey (Heroes) is 48.
Actor Richard Ruccolo (Two Guys a Girl and a Pizza Place, Rita Rocks) is 47.
Actress Amber Smith (Lingerie, Sin City Diaries) is 47.
Hamilton-born actor Paul Popowich (Acceptable Risk, Cracked, The Bridge, Twice in a Lifetime) is 46.
Quebec-born actor Marc Menard (South Beach, Watch Over Me, Ocean Ave., All My Children) is 46.
Rock musician Casey (Jimmie's Chicken Shack) is 43.
Actress Heather McComb (Profiler, The Outsiders) is 42.
Singer Chris Martin of Coldplay is 42.
Actress Ingrid Bolso Berdal (Westworld) is 39.
Actress Rebel Wilson (Super Fun Night) is 39.
Actress Bryce Dallas Howard (HitRECord on TV) is 38.
Ontario-born actor/voicist Amos Crawley (Trucktown, Beyblade, Girlstuff/Boystuff, Redwall, Traders) is 38. 
Actor Pilou Asbæk (The Borgias) is 37.
Guitarist Mike "McDuck" Olson of Lake Street Dive is 36.
Actor Robert Iler (The Sopranos) is 34.
Actor Ethan Peck (10 Things I Hate About You) is 33.
Actor Adam Aalderks (Ballers) is 31.
Actress Nathalie Emmanuel (Game of Thrones) is 30.
Country singer Luke Combs is 29.
Actress Maisie Richardson-Sellers (Legends of Tomorrow, Of Kings and Prophets) is 27.
Actor Kofi Siriboe (Queen Sugar, Awkward) is 25.
Actress Veronica Dunne (K.C.Undercover) is 24.
Singer/rapper/actress Becky G (Empire) is 22.
Chart Toppers – March 2
1946
Let It Snow – Vaughn Monroe
Symphony – The Freddy Martin Orchestra (vocal: Clyde Rogers)
Oh, What It Seemed to Be – The Frankie Carle Orchestra (vocal: Marjorie Hughes)
Guitar Polka – Al Dexter
1955
Sincerely – McGuire Sisters
The Crazy Otto – Johnny Maddox
The Ballad of Davy Crockett – Bill Hayes
In the Jailhouse Now – Webb Pierce
1964
I Want to Hold Your Hand – The Beatles
She Loves You – The Beatles
California Sun – The Rivieras
B.J. the D.J. – Stonewall Jackson
1973
Killing Me Softly with His Song – Roberta Flack
Dueling Banjos – Eric Weissberg & Steve Mandell
Could It Be I'm Falling in Love – Spinners
Rated "X" – Loretta Lynn
1982
Centerfold – The J. Geils Band
Open Arms – Journey
Shake It Up – The Cars
Lord, I Hope This Day is Good – Don Williams
1991
All the Man that I Need – Whitney Houston
Someday – Mariah Carey
Where Does My Heart Beat Now – Celine Dion
Walk on Faith – Mike Reid
2000
Bye Bye Bye – 'N Sync
Show Me the Meaning of Being Lonely – Backstreet Boys
Take A Picture – Filter
My Best Friend – Tim McGraw
2009
Love Story – Taylor Swift
Circus – Britney Spears
Gives You Hell – All-American Rejects
Down the Road – Kenny Chesney with Mac McAnally