ON THIS DAY in 1887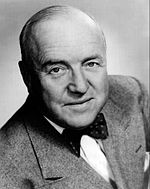 actor William Frawley was born in Burlington Iowa. After 35 nondescript years in film he hit the bigtime in the role of Fred Mertz on CBS-TV's I Love Lucy.  When that series ended he joined the cast of another longrunning hit My Three Sons. He collapsed of a heart attack on March 3, 1966, aged 79, walking along Hollywood Boulevard after seeing a movie.
On this day in 1914, actor Robert Alda was born in New York City.  Originally a song & dance man, he moved into radio & Broadway stage work.  He was host of two early TV shows (By Popular Demand, What's Your Bid?) and had recurring roles in the series Supertrain, Love of Life & Days of Our Lives.  He guested twice in his son's hit series MASH.  He died May 3 1986, from an embolism caused by a stroke, at age 72.
On this day in 1916, comedian/actor Jackie Gleason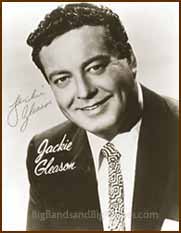 was born in Brooklyn. One of the true giants of television, he never won an Emmy. He played the lead in the failed The Life of Riley in 1949, before finding the perfect variety format on Dumont's Cavalcade of Stars in 1950.  His Saturday night sketches, including The Honemooners, moved to CBS in 1952, where they remained for most of the next two decades. His mood music recordings, and his non-comedic acting, were also career highlights. Gleason died of liver & colon cancer June 24, 1987 at age 71.
On this day in 1918, one of the last survivors of early Vancouver radio,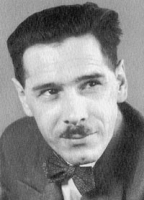 Glen Robitaille (pictured, right) was born in Toronto, but the family moved west in the early 30's. Glen started at CKWX Vancouver in 1934, eventually becoming the host of "Behind the Mike" and "Make Believe Ballroom". Turning to engineering with RCA he would install 17 transmitters across Canada, and then for more than 30 years, be Technical Director for CFPL Radio & TV, London Ont.  He died at age 97 June 21 2015 at his retirement home in Kamloops BC.
On this day in 1919, actor Mason Adams was born in Brooklyn. His unique voice was much in demand during the days of bigtime radio, notably in the title role on the popular soap opera Pepper Young's Family.  He is best remembered today as the newspaper boss of Lou Grant in the TV show of that name, and for his commercial voice-overs (i.e. Smuckers Jams).  He died from natural causes Apr 26, 2005 at age 86.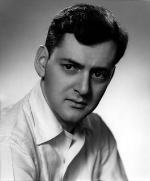 On this day in 1920, actor Tony Randall was born Leonard Rosenberg in Tulsa Oklahoma.  He began in radio, playing Reggie (with an English accent) on I Love a Mystery, among many roles.  His star took off with his supporting role in TV's Mr. Peepers, followed by the series The Odd Couple, The Tony Randall Show, Love Sidney, and bigscreen movies.  Late in life he was a frequent guest with David Letterman. Randall died in his sleep May 17, 2004 of pneumonia following heart surgery.  He was 84.
On this day in 1926, actress Cynthia Stone was born in Peoria Illinois.  She was featured in three early TV series, That Wonderful Guy, The Ad Libbers & The Don Ameche-Frances Langford Show, then had a recurring role on Dr. Kildare.  She died in Dec 1988 at age 62.


On this day in 1932, country singer Johnny Cash was born in Kingsdale, Arkansas.  In 1954, Cash met guitar player Luther Perkins and bass player Marshall Grant. As Johnny Cash and the Tennessee Two, they sold a million copies of "I Walk the Line" on the Sun label in 1956.  Cash signed with Columbia in 1958; his string of hits for his new label included "Ring of Fire," "A Boy Named Sue" and "Folsom Prison Blues."  Johnny died of complications from diabetes that resulted in respiratory failure on September 12, 2003.  He was 71.
On this day in 1933, actor/comedian Godfrey Cambridge was born in New York City. The Broadway actor broke into TV in a big way as a comedian via his appearances with Jack Paar & Merv Griffin.  As well as variety shows, he had guest roles on episodic TV over a 15 year period. His compulsive eating probably contributed to his untimely death Nov. 29 1976 on the set of the TV movie Victory at Entebbe in which he was to have played General Idi Amin.  He was only 43.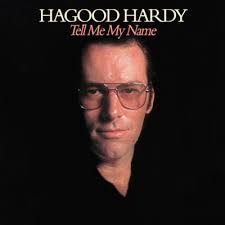 On this day in 1937, Canadian composer, arranger and vibraphonist Hagood Hardy was born in Angola, Indiana. He grew up in Oakville, Ontario and in the 60's returned to the US where he played with the likes of Herbie Mann, Martin Denny and George Shearing. Hardy returned to Canada in the late '60s, becoming a leading composer of radio and TV jingles. In 1975, his single "The Homecoming," written as a Salada Tea commercial, became an international award-winning hit.   Hardy died of cancer Jan. 1st, 1997 at age 59.
On this day in 1942, a big banquet, Biltmore Hotel style, was the setting for Hollywood's 14th Academy Awards. President Franklin Roosevelt was heard via radio, thanking the film industry for its WWII defense preparedness work. The final course served up Oscars in sealed envelopes to John Ford (Best Director, "How Green Was My Valley"); Gary Cooper (Best Actor, "Sergeant York"); & Joan Fontaine (Best Actress, "Suspicion.")
On this day in 1945, Bob (Bear) Hite, one of the founders of the 60's blues rock group, Canned Heat, was born in Torrance, Calif.  Canned Heat had hit singles with "On the Road Again," "Going Up the Country" and "Let's Work Together." He died of a heart attack April 5 1981 at age 36, and the group ceased to exist.
On this day in 1950,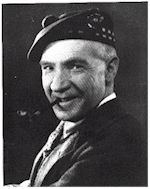 Scottish singer/monologist Harry Lauder, whose recordings were heard frequently on British Empire radio shows in the 30's and 40's, died at age 79.
On this day in 1955, Billboard reported that, for the first time, the 45rpm single recording was outselling the 78rpm format.
On this day in 1959, comic/actor Lou Costello of the radio/TV & film comedy team Abbott & Costello, died of a heart attack at age 52.
On this day in 1961, the No. 1 Billboard Pop Hit was "Pony Time" by Chubby Checker.
On this day in 1962, trumpeter Al Hirt was in Nashville to record a future million-selling instrumental and his biggest hit, "Java."
On this day in 1964, The Beatles worked on the final mixes for 'Can't Buy Me Love' and 'You Can't Do That' tracks. The single, which was released the following month, topped the charts all over the world.
 On this day in 1966,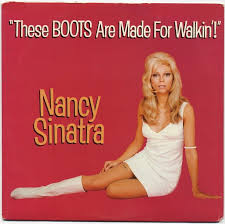 Nancy Sinatra
 went to No.1 on the Billboard singles chart with 'These Boots Are Made For Walking', while 
The Beatles
 'Rubber Soul' became No.1 on the album chart, the group's seventh US album chart topper.
.
On this day in 1967, comedian Harry McNaughton, one of the veteran vaudevillians who made radio's It Pays to be Ignorant (1942-51) such a unique entertainment, died at age 70.
Also this day in 1967, singers Nancy Sinatra, Barbara McNair and Charo were headliners on CBS-TV's Ed Sullivan Show. Henny Youngman and Corbett Monica were among the comedians appearing.
On this day in 1970, the Beatles album called "Beatles Again" in the UK, was released in the U.S. under the title "Hey Jude" after one of the songs it contained,
On this day in 1972, Harry Nilsson started his second week at number one with that toe-tapping ditty, "Without You". The whiny love song stayed at the top for a total of four weeks.
On this day in 1975, the No. 1 Billboard Pop Hit was "Best of My Love" by The Eagles. The song was the group's first No. 1 hit.                                                                                                                                        

On this day in 1977, The Eagles' "New Kid in Town" landed in the top spot on the pop single charts, the group's third US No.1.
Also this day in 1977, bluesman Bukka White, also known as Booker T. Washington, died in Memphis at age 70. His guitar-playing influenced B.B. King and many others, while echoes of his singing style can be heard in the voice of 1960's folk artist Ritchie Havens.
On this day in 1979, the sitcom "Flatbush" debuted on CBS TV. But the ethnic stereotypes it presented offended Brooklyn's Borough president, and the show was cancelled after 3 episodes.
Also this day in 1979, the Sex Pistols and their manager, Malcolm McLaren, went to court to divide the band's earnings. It was revealed that only 60-thousand dollars of the group's 1.5-million-dollar gross was left.
On this day in 1983, Charley Pride's "Why Baby Why" topped the country charts. The song was written by George Jones (who found national fame with his own version in 1955) and Darrell Edwards.
Also this day in 1983, Michael Jackson's "Thriller"
hit #1 in North America. The LP spent a total of 37 weeks at number one. "Thriller" was certified for sales of more than 26 million copies by the Recording Industry Association of America, and was in a tie with the Eagles' "Their Greatest Hits 1971-1974" as the best-selling album of all time.
On this day in 1985, a 23.8 share of the TV audience watched "The Grammy Awards". The award for Best Pop Vocal Performance by a Male was presented to Phil Collins for his "Against All Odds (Take a Look at Me Now)"; Best New Artist for the year was Cindi Lauper and the Best Album of the year award, for "Can't Slow Down", was presented to Lionel Richie. Tina Turner was a big winner, copping Best Song, Best Record and Best Pop Vocal Performance by a Female for "What's Love Got to Do with It".
On this day in 1987, the first four Beatles albums, in their original British formats, were released by Capitol Records on compact disc in North America. "Please Please Me," "With the Beatles," "A Hard Day's Night" and "Beatles For Sale" were the first of 13 Beatles C-D's made available during the year.
On this day in 1989, Roy Eldridge, one of the great innovators of the jazz trumpet, who had been featured in the big bands of Gene Krupa, Artie Shaw and Jazz at the Philharmonic, died in New York at age 78.
Also on this date in 1989, 
 Bruce Cockburn was forced to cancel a show in Ottawa after falling and injuring his nose while taking the stage.A show the next night in Montreal went ahead as scheduled.
On this day in 1990, Cornelius Gunter, lead singer for the Coasters, was shot to death in Las Vegas.  He was found slumped over the steering wheel of his car after being shot twice in the head.  He was 53.
Also this day in 1990, the 100th episode of "MacGyver" aired.
On this day in 1993, actress Constance Ford, who appeared in episodic TV over a span of 40 years, and had a continuing role on the NBC-TV soap Another World for 25 years, lost her battle with cancer at age 69.
Also this day in 1993, singer Bobby Brown and one of his backup singers were fined 580 dollars each in Augusta, Georgia for public lewdness.  Brown and Queline Young were charged with simulating sexual acts during a concert.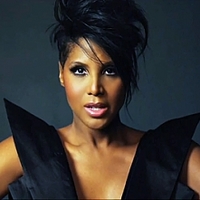 On this day in 1994, Toni Braxton went to No.1 on the Billboard album chart with 'Toni Braxton.'
On this day in 1995, Led Zeppelin bandmates Robert Plant and Jimmy Page began their reunion tour in Pensacola, Florida.  They played plenty of Zeppelin classics but ignored the audience's shouts for "Stairway to Heaven."
On this day in 1997, actor David Doyle (below), who played Bosley on 110 episodes of TV's original Charley's Angels, died of a heart attack at age 67.

Also this day in 1997, Geddy Lee, Neil Peart and Alex Lifeson of Rush became the first rock musicians to be inducted into the Order of Canada. The Canadian government created the honour in 1967 to recognize "significant achievement in important fields of human endeavour."
Again this date in 1997, Celine Dion won two Grammy Awards for "Falling Into You" — album of the year and best pop album.  At the time, "Falling Into You" had sold more than 21 million copies worldwide.  LeAnn Rimes and Toni Braxton also scooped up two Grammys each but the National Academy of Recording Arts and Sciences wouldn't let them perform at the ceremonies because they had sung at the rival American Music Awards.
On this day in 1998, a Texas jury rejected an $11 million lawsuit by Texas cattlemen who blamed Oprah Winfrey for a major drop in the price of beef following her on-air comments about mad-cow disease.
On this day in 2000, Lonestar started a two week run at No.1 on the Billboard pop singles chart with 'Amazed.'
On this day in 2002, it was reported that NBC extended
 Conan O'Brien's contract with "Late Night" for four more years.
Also this day in 2002, Alanis Morissette's fifth album "Under Rug Swept" was released in the US on Warner Bros. Maverick label.  It was the first CD the Canadian star had written and produced all on her own.
On this day in 2004, radio/TV/film actor/announcer Harry Bartell died at age 90. One of the busiest Hollywood radio actors (Fort Laramie, Gunsmoke, Escape, Have Gun Will Travel) from the early 1940's into the '60's, his most prominent announcing role was on The New Adventures of Sherlock Holmes as pitchman for Petri Wines.   He also appeared repeatedly on TV`s Gunsmoke, Dragnet, Get Smart, I Love Lucy, etc.
Also in 2004, comedienne/talk show host Rosie O'Donnell and her girlfriend Kelli Carpenter were married at City Hall in San Francisco.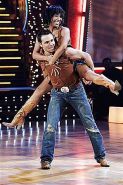 On this day in 2006, Drew Lachey leaped to victory with professional partner Cheryl Burke on ABC's "Dancing with the Stars."
On this day in 2007, CHUM announced its intention to purchase CFBT-FM 94.5 "The Beat" Vancouver.  When the CRTC approved the sale on October 12 the value of the 5-year old station was listed at $45 million.
On this day in 2008, rock & funk drummer Buddy Miles, who played with Jimi Hendrix, David Bowie, Carlos Santana & Stevie Wonder, died of heart failure at age 60.  Miles also supplied the voice of the claymation TV commercial characters the California Raisins,
Also in 2008, Apple announced that its iTunes Store had risen above Best Buy to become America's second largest music retailer. At the time iTunes was outsold only by Wal-Mart.
On this day in 2009, a 10-minute version of The Beatles' 'Revolution 1' was leaked onto the internet, giving fans a chance to hear for the first time what the White Album recording sessions (more than 40 years earlier) had sounded like. Only two copies of the tape were made when the song was completed on June 4th, 1968. One copy left the studio with Lennon that day and the other remained behind. It's still unclear which copy appeared on the bootleg, or how anyone acquired it.

On this day in 2010, a street in Barnstable County on Cape Cod in Massachusetts was named for singer Patti Page, who romanticized the area in her 1957 hit "Old Cape Cod."
On this day in 2011, the longtime (46 years) radio voice of the NFL's Kansas City Chiefs, Bill Grigsby died after a fall at age 89.
Also this day in 2011, the Doobie Brothers made their debut at the Grand Ole Opry, in support of their "World Gone Crazy" album with a guest performance by Willie Nelson on the song "I Know We Won."
On this day in 2012, Chuck Berry and Leonard Cohen were the first two recipients of PEN New England's Song Lyrics of Literary Excellence Award at the John F. Kennedy Library in Boston. In an email read during the ceremony, Bob Dylan called Berry "the Shakespeare of Rock & Roll."
On this day in 2013, ten fans of The Who, who bought tickets to a '79 show in Providence, RI – which was cancelled – got redeemed tickets for the band's Quadrophenia tour stop. The '79 show was nixed by the mayor after the fatal audience stampede at the group's Cincinnati concert two weeks earlier.
On this day in 2014, early rock and roll singer Frankie Sardo 
 succumbed to cancer at age 77.  He was an opening act in the ill-fated Winter Dance Party in 1959 in which Buddy Holly, Ritchie Valens and J.P. "The Big Bopper" Richardson died in a plane crash after a show in Clear Lake, Iowa.
On this day in 2016, Bonnie Raitt delivered her 20th studio album, "Dig In Deep" via her own Redwing Records.
Also in 2016, a Guns N' Roses exhibit opened at the Rock And Roll Hall Of Fame in Cleveland.
On this day in 2017, Judge Joseph Wapner, who presided over 2,400 episodes of the popular reality TV program "The People's Court" (1981-93), died of natural causes at age 97.
Today's Birthdays:
Game show host Tom Kennedy (Name That Tune, You Don't Say, Split Second) is 92.
Quebec singer/actress Monique Leyrac is 91.
Actor Jack Knight (Cheers, Street Time, James at 15, Lotsa Luck) is 81.
Actor/director Bill Duke (Hill St. Blues, Miami Vice) is 76.
Guitarist Paul Cotton of Poco is 76.
Impressionist Marilyn Michaels is 76.
Singer Mitch Ryder is 74.
Actress Marta Kristen (Lost In Space) is 74.
British 60's songstress Sandie Shaw is 72.
Actor David Wilson (The Bronx Zoo, Dallas: The Early Years) is 70.
Keyboardist Jonathan Cain of Journey is 69
Portland-born actress Barbara Niven (Chesapeake Shores, Cedar Cove, Pensacola: Wings of Gold) is 66.
Singer Michael Bolton is 66.
Bassist-keyboardist Jim Crichton of the Canadian group Saga is 66.
Actor Greg Germann (Once Upon a Time, Ally McBeal) is 61.
Actress Kate O'Toole (Titanic: Blood & Steel) is 59.
Actress Chase Masterson (Star Trek: Deep Space Nine, General Hospital) is 56.
Actor Mark Dacascos (Iron Chef America, Hawaii Five-O) is 55.
Actress Alison Armitage (Acapulco H.E.A.T.) is 54.
Seattle-raised MSNBC/NBC news anchor Page Hopkins (Early Today) is 53.
Actress Jennifer Grant (Beverly Hills 90210) is 53.
Hamilton Ont.-born actor Currie Graham (Agent Carter, Murder in the First, Raising The Bar, NYPD Blue) is 51.
Actor Ross Partridge (Stranger Things, As the World Turns) is 51.
Actor Ed Quinn (One Day at a Time 2018, 2 Broke Girls, Mistresses,  Eureka) is 51.
Bassist Tim Commerford (Audioslave, Rage Against The Machine) is 51.
Writer/actor Steve Agee (New Girl, Jimmy Kimmel Live, The Sarah Silverman Program, Car Jumper) is 50.
Actor Meeno Peluce (Voyagers) is 49.
Actor Maz Jobrani (Superior Donuts, Better Off Ted, Knights of Prosperity) is 48.
Singer/songwriter Erykah Badu is 48.
R&B singer Rico Wade of Society of Soul is 48.
Actor Maz Jobrani (Better Off Ted, The Knights of Prosperity, Life on a Stick) is 47.
Actress Lizzy Leigh (Empire) is 44.
Singer Kyle Norman of Jagged Edge is 44.
Actor Namrata Singh Gujral (Passions) is 43.
Actor Greg Rikaart (The Young and the Restless) is 42.
Singer Corinne Bailey Rae is 40.
Actress Georgia Taylor (Coronation Street) is 39.
Country singer Rodney Hayden is 39.
Actor Demetrius Grosse (Game of Silence, Justified, Banshee) is 38.
Actrss Emily Aston (Coronation Street, Heartbeat) is 37.
Actress Amanda Loncar (The Loop) is 37.
Indie pop singer Nate Ruess (fun.) is 37.
Actor Shiloh Fernandez (Jericho) is 34.
Actress Teresa Palmer (A Discovery of Witches) is 33.
Actor Max Lloyd-Jones (Only Human. Restless Virgins, Switched at Birth) is 28.
Actress Alicia Agneson (Vikings) is 23.
Chart Toppers – Feb. 26
1951
If – Perry Como
My Heart Cries for You – Guy Mitchell
Tennessee Waltz – Patti Page
There's Been a Change in Me – Eddy Arnold
1960
The Theme from "A Summer Place" – Percy Faith
Handy Man – Jimmy Jones
What in the World's Come Over You – Jack Scott
He'll Have to Go – Jim Reeves
1969
Everyday People – Sly & The Family Stone
Build Me Up Buttercup – The Foundations
Can I Change My Mind – Tyrone Davis
Until My Dreams Come True – Jack Greene
1978
Stayin' Alive – Bee Gees
(Love Is) Thicker Than Water – Andy Gibb
Just the Way You Are – Billy Joel
Don't Break the Heart that Loves You – Margo Smith
1987
Livin' on a Prayer – Bon Jovi
Keep Your Hands to Yourself – Georgia Satellites
Will You Still Love Me? – Chicago
Straight to the Heart – Crystal Gayle
1996
One Sweet Day – Mariah Carey & Boyz II Men
Not Gon' Cry – Mary J. Blige
Nobody Knows – The Tony Rich Project
Bigger Than the Beatles – Joe Diffie
2005
Boulevard of Broken Dreams – Green Day
Since U Been Gone – Kelly Clarkson
1, 2 Step – Ciara featuring Missy Elliott
Bless the Broken Road – Rascal Flatts