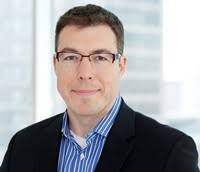 Troy Reeb
TORONTO, Feb. 21, 2019 /CNW/ – Corus Entertainment Inc. (TSX: CJR.B) ("Corus Entertainment" or "Corus") today announced enhancements to its Executive Leadership Team ("ELT") and business operating structure, designed to accelerate advancement of its strategic priorities to own more content, engage audiences and expand into new and adjacent markets, and to strengthen its position as Canada's largest pure play media and content company.
"These changes are an important milestone in our ongoing transformation of Corus," said Doug Murphy, President and Chief Executive Officer, Corus Entertainment. "They underscore our commitment to continuously optimize Corus' powerful portfolio, with a structure built to increase focus on winning with our media business in Canada and growing our content business domestically and internationally. Today's announcement brings new opportunities to our talented team and creates value for our audiences, clients and shareholders as we position the company to explore new opportunities."
"The tangible results of our plan are starting to emerge," Murphy added. "Winning schedules on Global and our specialty networks this past fall, the strides we're making in content production, digital, and advertiser-buying innovation, and the launch of new lines of business are all contributing to our momentum" he said. "We are doing the right things to optimize and maximize what Corus does best as we build for the future."
The new organizational structure includes the following ELT changes:
Troy Reeb

 has been promoted to Executive Vice President Broadcast Networks and joins Corus' ELT. This new portfolio brings all of Corus' broadcast networks under one umbrella to facilitate innovation and collaboration across its TV, Radio and digital platforms.  In addition, regulatory and government relations will report jointly to Mr. Reeb and Corus' EVP and General Counsel, 

Dale Hancocks

.

Colin Bohm

 becomes Executive Vice President Content and Corporate Strategy. In addition to his current leadership of strategy and business development, Mr. Bohm's role now includes oversight of Corus' original content teams, including Nelvana, Corus Studios, Kids Can Press and Toon Boom. This will maximize strategic growth opportunities for Corus content, both domestically and internationally.

Greg McLelland

, Executive Vice President and Chief Revenue Officer, will expand his role to include marketing and Corus' Social Digital Agency (so.da), in addition to his current leadership of sales, content distribution, research and consumer insights, and data and advanced advertising. Mr. McLelland's team will be aligned on maximizing audiences and revenue, and exploring new opportunities for creative production, both for our internal brands and our clients.
Other members of the Corus ELT and their accountabilities remain unchanged.