ON THIS DAY in 1907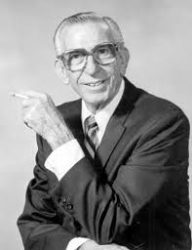 the most famous tobacco auctioneer L. A. "Speed" Riggs was born Lee Aubrey Riggs in North Carolina.  For more than three decades Riggs appeared weekly on radio's Your Lucky Strike Hit Parade as a rapid-tongued auctioneer in the Lucky Strike commercials.  His career ended in 1969 when the U. S. Federal Trade Commission banned tobacco advertising over all forms of broadcast media.  He died Feb. 1, 1987, at age 79.
On this day in 1914, bandleader & composer Pee Wee King was born in Milwaukee. His hits included The Tennessee Waltz, Slow Poke, You Belong to Me, You Don't Need Love Anymore, Gonna Have a Good Time Tonight, and Cripple Creek. He died Mar 7, 2000 at age 86.
On this day in 1919, actor Jack Palance was born Vladimir Palahnuik to a mining family in rural Pennsylvania. Before his long bigscreen career he appeared in much early TV live drama, including Playhouse 90's Requiem for a Heavyweight, for which he won an Emmy, and played the lead in two series: The Greatest Show on Earth, & Bronk.  He died Nov 10, 2006 at age 87.

On this day in 1920, announcer/host/panellist Bill Cullen was born in Pittsburgh.  His lifetime association with game shows began in radio, hosting Quick as a Flash. On TV he presided over Name That Tune, The Joker's Wild, and introduced The Price is Right.  He holds the record for hosting with 23 different game shows.  For a combined 20 years he was a panellist on I've Got a Secret and To Tell the Truth.  He died from lung cancer July 7, 1990 at age 70.
On this day in 1927, singer Jessica Dragonette starred on radio's Cities Service Concerts (sponsored by the oil company of the same name) and literally, "sang her way into radio immortality." She also sang on the Palmolive Beauty Box Theatre in the 1930s. In 1940 she starred on Pet Milk's Saturday Nite Serenade. Her many fans referred to her as the "first great voice of the air."

On this day in 1929, RPM Magazine co-founder Walt Grealis was born in Toronto. RPM became Canada's equivalent of Billboard Magazine, and introduced the the MAPL (Music, Artist, Production and Lyrics) system used to classify Canadian Content.  RPM's Golden Leaf Awards evolved into the Juno Awards. Grealis died January 20, 2004 at age 74. after a lengthy battle with cancer.
On this day in 1939, singer/songwriter Bobby Hart was born.  The team of Boyce & Hart had a 1968 US No 8 single, 'I Wonder What She's Doing Tonite' … He also wrote 'Last Train To Clarksville', 'I'm Not Your Stepping Stone' and 'Scooby Doo Where Are You.'… Boyce & Hart sold over 40m records during their career …

On this day in 1942, the Mills Brothers waxed one of their three greatest hits. Paper Doll became Decca record #18318, and eventually sold more than six million copies. The other two pop classics by the Mills Brothers are: You Always Hurt The One You Love (1944) and Glow Worm (1952).
On this day in 1953, Lucille Ball and Desi Arnaz signed a contract worth $8,000,000 to continue the "I Love Lucy" TV show through 1955. The deal was, at the time, the richest contract in television.
On this day in 1956, The Platters 'The Great Pretender', started a two week run at No.1 on the Billboard singles chart.
On this day in 1958, the still little-known Kingston Trio continued recording tracks for their first album in New York City. This day they laid down "The Tijuana Jail," one of their big early hit single releases.
 On this day in 1959, the Everly Brothers recorded "When Will I Be Loved" and "Let It Be Me."  Cadence Records did not release either track until 1960.
Also in 1959, while in Paris on leave from the US Army, Elvis Presley appeared after hours at the Lido Club and put on a show for the employees.
Still in 1959, singer Ray Charles recorded his first crossover pop hit 'What'd I Say,' in New York City. The song had evolved in concert as a call-and-response between Charles and his female back-up singers The Raelettes. It became Charles' biggest hit to date, reaching No.1 on the R&B and No.6 on the pop charts.
On this day in 1962, on weekend leave from marine training, The Everly Brothers appeared on CBS-TV's Ed Sullivan show, in full uniform and with regulation cropped hair, singing their latest single, 'Crying In The Rain'. Others on the show were singer Timi Yuro, trumpeter Al Hirt, comedian George Kirby, and monologist George Jessel.
On this evening in 1964, The Beatles took in the Elvis Presley film "Fun In Acapulco" at a drive-in in Miami.
On this day in 1965, working at Abbey Road studios in London, The Beatles recorded two new songs: John Lennon's 'You've Got to Hide Your Love Away' and a new Paul McCartney song 'Tell Me What You See.'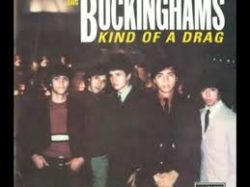 On this day in 1967, The Buckinghams started a two week run at No.1 on the US singles chart with 'Kind Of A Drag.'
On this day in 1968, CBS-TV's Ed Sullivan Show featured pianist Paul Mauriat playing his lone #1 hit "Love is Blue," along with singers Bobbi Gentry, George Chakiris, Franco Corelli and Jane Powell, comedians Rodney Dangerfield and Will Jordan, and The Muppets.
On this day in 1969, The Jimi Hendrix Experience performed the first of two shows that week at the Royal Albert Hall in London.
Also in 1969, singers Lulu and Maurice Gibb (of the Bee Gees) were married in England.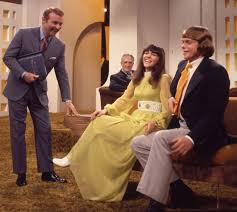 On this day in 1971, The Carpenters (Karen and Richard) were given the surprise feature guest treatment from host Ralph Edwards on syndicated TV's "This is Your Life."
Also in 1971, Captain Beefheart and his Magic Band made their New York debut at Unganos.
On this day in 1972, Neil Young's fourth studio album "Harvest" was certified to be a Gold Record, having sold more than 500,000 copies.
On this day in 1973, Canadian-born movie star Glenn Ford was the surprised guest of Ralph Edwards on TV's This is Your Life.  Rita Hayworth was one of those paying tribute to Ford.
Also this day in 1973, the nationally syndicated radio concert series "The King Biscuit Flower Hour" premiered, featuring Blood Sweat & Tears, the Mahavishnu Orchestra, and Bruce Springsteen and the E Street Band.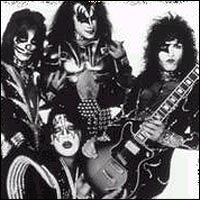 On this day in 1974, KISS released their first album "KISS" on Casablanca Records.
Also in 1974, YES played the first of their two concerts that week at New York's Madison Square Garden.
On this day in 1977, raspy-voiced actor/western sidekick Andy Devine, who co-starred on TV & radio's Wild Bill Hickock, succumbed to leukemia at age 71.
On this day in 1978, winners of the year's Grammy Awards included Fleetwood Mac, Album of the year for 'Rumours', The Eagles, Record of the year for 'Hotel California' and Best pop vocal performance, The Bee Gees for 'How Deep Is Your Love.'
On this day in 1979, the first of seven nightly episodes in the miniseries "Roots: The Next Generations," aired on ABC-TV. The budget of $16.6 million was nearly three times that of the original.

On this day in 1980, during an interview Rolling Stone Bill Wyman said that he intended to leave the band in 1982 on the group's 20th anniversary.  In fact Wyman stayed with the band until 1993.
On this day in 1987, a future R&B chart topper "Sign O' The Times" was released by Prince.
On this day in 1989, Debbie Gibson started a five-week run at No.1 on the Billboard album chart with 'Electric Youth.'
On this day in 1992, Vince Neil quit as lead singer of Motley Crue. After 11 years with the group he said he wanted to spend more time on his career as a race car driver. The band reunited on the "American Music Awards" 5 years later.
On this day in 1994, veteran Toronto deejay Jay Nelson, who spent 17 years doing mornings at CHUM, and had shorter stints with CKFM, CHFI, CKEY and CJEZ, died at age 57. He had worked briefly in TV as weatherman at City-TV and at WKBW-TV in Buffalo as kids' show host 'Jungle Jay.'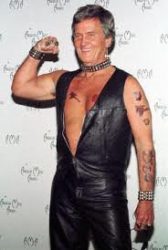 On this day in 1997, Trinity Broadcasting Network, a U.S. Christian TV net, cancelled 
Pat Boone
's weekly gospel music show after he appeared in black leather and fake tattoos on the American Music Awards show. The network said it received thousands of protest phone calls and letters from its 'prayer partners.'  Boone explained that his garb was designed to promote his album "In a Metal Mood: No More Mr. Nice Guy."
.
On this day in 1998, the much beloved Chicago Cubs broadcaster Harry Caray died after a heart attack at age 83.
Also in 1998, Rob Smith (Cure) did battle with the forces of musical evil (Barbara Streisand) on the cable TV show South Park.
On this day in 2000, an American court ordered the release of FBI files relating to John Lennon's interests and activities including his support for the Irish Republican cause and the Workers Revolutionary Party. The British Government told the US that it wanted the files to remain secret.  MI5 also had files on Lennon, which they had passed on to the FBI during the 70's.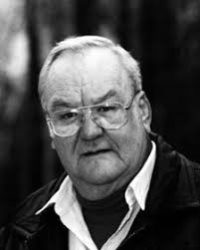 On this day in 2002, former CTV News anchor Harvey Kirck died of a heart attack at age 73. He was the nightly face of the CTV National News from 1963 to 1984, coanchoring with Lloyd Robertson after 1976. From 1984 to 1987 he was a host on W-FIVE.
On this day in 2003, Johnny Paycheck, American country singer (Take This Job and Shove It), died of emphysema at age 64.
On this day in 2005, Rick Neilson of Cheap Trick appeared on the Food Network's Inside Dish, giving viewers a tour of the Chicago restaurant he owns, Piece Brewery and Pizzeria.
On this day in 2006 at Copacabana Beach in Brazil's Rio De Janeiro, the Rolling Stones gave a free concert before a huge crowd estimated at 1.5 million people.  And potentially millions more were watching via the Internet.
Also this day in 2006, 'The Greatest Songs of the Fifties' by Barry Manilow was at No.1 on the Billboard album chart.
Still this day in 2006, the surviving members of the Bee Gees, Barry and Robin Gibb reunited on stage for a Miami charity concert to benefit the Diabetes Research Institute. It was their first public performance together since the death of brother Maurice.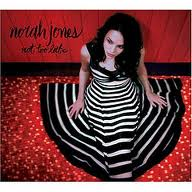 On this day in 2007, Norah Jones scored her third Billboard No.1 album with 'Not Too Late.'
Also in 2007, CBS-TV's drama Cold Case featured the music of Bob Dylan. The plot for the episode, titled "Blood on the Tracks," was loosely based on the eight Dylan songs played during the show, including "Like a Rolling Stone," "Positively 4th Street," "The Times They Are A-Changin'," "Knockin' on Heaven's Door" and "All Along the Watchtower."
On this day in 2008, fans of The Carpenters were objecting to plans to knock down the pop duo's former family home in Downey, south of Los Angeles.
On this day in 2010, Canadian singing icon Gordon Lightfoot was falsely reported to have died. The radio bulletin was quite alarming and yet amusing for Lightfoot, who was heading to the dentist when he heard it.  "It seems like a bit of a hoax or something," the 71-year-old was quoted as saying.

On this day in 2012, Stevie Wonder and Alicia Keys sang during the funeral for pop diva Whitney Houston at Newark New Jersey.
Also this day in 2012, UK actress Judi Dench revealed she was suffering from macular degeneration of her vision, severe enough that she could no longer read scripts.
On this day in 2013, soul singer with The Temptations in the 1970's, Otis 'Damon' Harris, lost a 14-year battle with prostate cancer at age 62.

Also in 2013, Kevin Ayers, an English singer/songwriter who was a major influential force in the UK psychedelic movement, died in his sleep at age 68.
On this day in 2014, Maria Franziska von Trapp, the last surviving sibling of seven brothers and sisters portrayed in "The Sound of Music," died at her home in Stowe, Vt. at age 99.
On this day in 2015, Iron Maiden revealed that frontman Bruce Dickinson had completed a seven-week cancer treatment program consisting of chemotherapy and radiology. A routine checkup the previous year showed a small tumour on the back of the singer's tongue. Fortunately the tumour was caught in its early stages.
On this day in 2017, Clyde Stubblefield, James Brown's "funky" drummer and the creator of one of hip-hop's most popular samples, suffered kidney failure and died at age 73.
Also in 2017,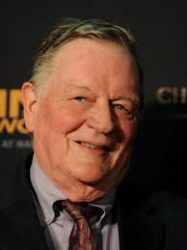 Richard Schickel, the longtime film critic for Time magazine who also wrote 37 books, mostly on film, and directed a number of documentaries on film subjects, died following a series of strokes at age 84.
Today's Birthdays:
Singer/songwriter/music producer Yoko Ono is 86.
Singer Irma Thomas is 78.
Singer Herman Santiago of Frankie Lymon and the Teenagers is 75.
Singer Dennis DeYoung (Styx) is 72.
Actress Cybill Shepherd (Cybil, Moonlighting) is 69.
Country singer Juice Newton is 67.
Singer Randy Crawford is 67.
Winnipeg-born drummer Robbie Bachman of Bachman-Turner Overdrive is 66.
Keyboardist Larry Rust of Iron Butterfly is 66.
Actor John Travolta (Welcome Back Kotter) is 65.
Game show hostess Vanna White (Wheel of Fortune) is 62.
Actress Jayne Atkinson (Criminal Minds, 24, A Year in the Life} is 60.
Actress Greta Scacchi (The Trojan Horse, Broken Trail) is 57.
Actress Kathy Coleman (Land of the Lost) is 57.
Actor Matt Dillon (Wayward Pines, Inside the Actors Studio) is 55.
Rapper Dr. Dre is 54.
Actress Molly Ringwald (Secret Life of the American Teenager, Facts of Life) is 51.
Actor Christopher Sieber (It's All Relative, Two of a Kind) is 50.
Actress/voicist Susan Egan (Nikki, Steven Universe) is 49.
Actress Tammy Macintosh (Wentworth Prison, Sea Patrol, Farscape) is 49.
Playboy Playmate/actress Heidi Mark (Love Boat: The Next Wave, The Young & the Restless) is 48.
Actor Tom Wisdom (Dominion) is 46.
TV personality Jillian Michaels (Biggest Loser) is 45.
Actress Mari Morrow (The Parkers, Family Matters, One Life to Live) is 45.
Actress Sarah Joy Brown (Days of Our Lives, General Hospital, The Bold & the Beautiful) is 44.
Actor Ike Barinholtz (MADtv, The Mindy Project, The Awesomes) is 42.
Actor Kristoffer Polaha (Ringer, Backstrom, Life Unexpected) is 42.
Actor Tyrone Burton (The Parent 'Hood) is 40.
Musician Regina Spektor is 39.
Actress Jessie Ward (Wicked Wicked Games) is 37.
Actress Emilia Burns (The Shannara Chronicles) is 37.
Toronto-born actress Genelle Williams (Warehouse 13, The Latest Buzz) is 35.
Vancouver-born actress Chelsea Hobbs (Make It or Break It) is 34. 
Actor Todd Lasance (The Vampire Diaries) is 34.
Actress Alessandra Mastronardi (Titanic: Blood & Steel) is 33.
Seattle-born actress Maiara Walsh (The Last Ship, Switched at Birth, Desperate Housewives, Cory in the House) is 31.
Actress Sarah Sutherland (Veep) is 31.
Bassist Zac Cockrell of Alabama Shakes is 31.
Actress Malese Jow (Unfabulous, Vampire Diaries) is 28.
Ottawa-born actress Melinda Shankar (Degrassi: The Next Generation, How to be Indie) is 27.
Actress Jacqueline Toboni (Grimm) is 27.
Actor/voicist Logan Miller (I'm in the Band, Ultimate Spider-Man) is 27.
Actress Rose Williams (Reign) is 25.
Actress Kylie Rogers (The Whispers) is 15.
Chart Toppers – Feb. 18
1952
Cry – Johnnie Ray
Slowpoke – Pee Wee King
Anytime – Eddie Fisher
Give Me More, More, More (Of Your Kisses) – Lefty Frizzell
1961
Calcutta – Lawrence Welk
Shop Around – The Miracles
Calendar Girl – Neil Sedaka
North to Alaska – Johnny Horton
1970
Thank You (Falettinme Be Mice Elf Agin)/Everybody is a Star – Sly & The Family Stone
Hey There Lonely Girl – Eddie Holman
No Time – The Guess Who
It's Just a Matter of Time – Sonny James
1979
Da Ya Think I'm Sexy? – Rod Stewart
Y.M.C.A. – Village People
A Little More Love – Olivia Newton-John
Every Which Way But Loose – Eddie Rabbitt
1988
Could've Been – Tiffany
Seasons Change – Exposé
I Want to Be Your Man – Roger
Twinkle, Twinkle Lucky Star – Merle Haggard
1997
Un-Break My Heart – Toni Braxton
Wannabe – Spice Girls
Can't Nobody Hold Me Down – Puff Daddy featuring Mase
It's a Little Too Late – Mark Chesnutt
2006
Check on It – Beyoncé Knowles
So Sick – Ne-Yo
Dance, Dance  – Fall Out Boy
Jesus, Take the Wheel – Carrie Un