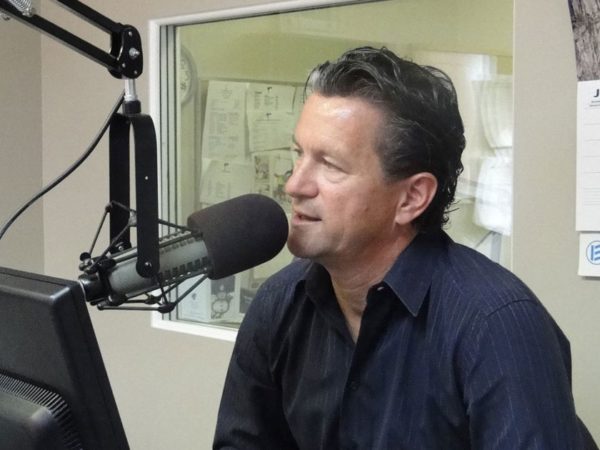 As I was perusing Facebook I came across a new banner for "local" radio station 95.3 BOOM FM. The banner stated that a "Real Wake UP" would be starting with two "new" DJs, Vinnie and Randi. Upon seeing this, I wondered what had happened to community members Chris Gill and Peter Jackson. Doing some further internet sleuthing, I discovered that Stingray Radio, out of Quebec, determined that the Cold Lake station, along with many other stations across Alberta, is going to broadcast morning shows out of Red Deer and Calgary.
This is the second purge that Newcap (previous owner) and Stingray (current owner) have done with radio stations in the Lakeland. This purge has now cut all ON-AIR talent to ONE person per station. Local radio, like local newspapers are essential to small towns. Your local DJs are vital to a community. They tell us our local weather, our local sports and arts events. They come out and promote their community. They ARE the community. I have many friends who are or were in radio and they feel that this is the end of local radio. Anyone who has been to the BOOM page in recent days has no doubt seen uproar by people against the sudden change to the morning show. The current programming appears to have the Red Deer crew on mornings, pre-recorded afternoon content and then a Toronto DJ in the afternoon drive, evening slot. There are three-minute "local" cut-in reports by the one remaining person; combine this with the 10-in-a-row commercial-free portion of the programming and you are getting very little local content.
We need to make our voices heard. We need to tell Stingray that this is not okay for our city. Advertisers need to rethink putting their money into radio stations that are simply puppet stations. People need to turn the dial to a different company's stations for their true local content. People would complain if our local newspaper suddenly was giving us big city only news. Now is the time to defend our local radio stations. Now is the time to start up a truly local station.
Save our station!
Ryan Bailey
READ MORE COLD LAKE NEWS & OPINION HERE.