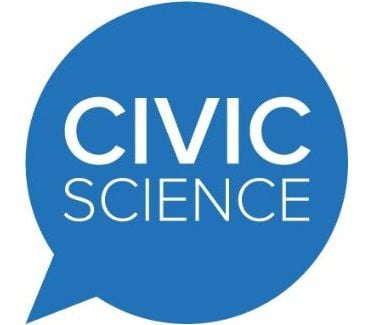 It appears that podcasts are becoming more than an industry buzzword. A new study finds that 24% of those surveyed have now tuned into the audio platform, while a formidable 15% listen either daily or weekly.
CivicScience asked 2,334 respondents between October 2018 and January 2019, about their experience with the medium. Its conclusion: While 24% may not represent a majority, "it is a strong enough subset to consider podcasts a trending topic across the country."
When asked how often they tune in, 7% said daily, 8% said weekly and 4% said monthly. Another 5% responded several times a year, with 73% "rarely or never" accessing podcasts. "Given the portable nature of a podcast, it's possible that those who listen more regularly have found a way to incorporate their favorite podcasts into their daily or weekly routine, perhaps during a commute or while working out. The data supports this, as it shows daily podcast listeners do like to multitask with their technology," the report says.
The data also shows that men take a slight lead in those who listen more frequently, outweighing daily and weekly women listeners.
READ THE REST OF THE STORY  HERE  AT InsideRadio.com