'Absolutely Fabulous' & 'Terry And June' TV Highlights of her six decade career
Dame June Whitfield, who has died aged 93, reigned for more than six decades as one of Britain's most popular and busy comedy actresses.
She became a national favourite playing the eternal fiancée Eth, coaxing her dozy Ron Glum (played by Dick Bentley) towards the altar in the Frank Muir-Denis Norden 1950s radio series Take It From Here (in the portion of the show known as The Glums), and went on to perform a long running double-act as the long-suffering wife of overgrown boy scout Terry Scott in the archetypal suburban sitcom Happy Ever After (1974-78) and its follow-up Terry And June, which ran from 1979 until 1987 when it was axed by the BBC as out-of-touch in the age of "alternative" comedy.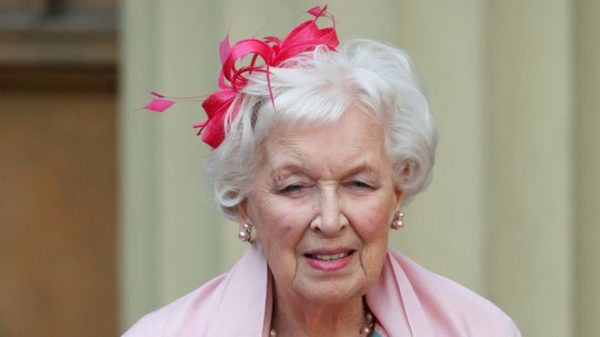 One of the reasons June Whitfield managed to survive the demise of the series was because it had been so famously unfunny (though it always attracted large viewing figures). As a result, in a sort of ironic gesture, she was taken up by the alternative-comedy generation as a representative of the sort of innocuous Middle England comedy that they had displaced. It was a credit to June Whitfield's talent and character that she was good enough to outlast the gag.
It was Jennifer Saunders who in 1992 offered her a tiny 30-second role as Mother, Edina's embarrassingly suburban parent in the pilot of Absolutely Fabulous. She almost stole the show and went on to appear regularly in the role until 2002, her character becoming increasingly batty and infuriating ("Get that old woman out of here") and acquiring kleptomaniac tendencies as the series progressed. There was a deliciously cruel innocence to her put-downs (Edina: "Inside of me, there's a thin person just screaming to get out." Mother: "Just the one, dear?").
READ MORE  HERE.