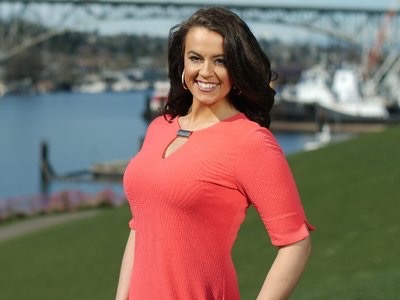 Viewers want to know where KCPQ morning meteorologist Katie Boer has been.
On December 18, FTVLive reported the meteorologist was arrested on assault charge but the station has yet to do a story on it.
According to the full police report obtained by FTVLive, on December 15 Boer got physical after attending a holiday party hosted by station colleagues. She attempted to drive after drinking at the event and when friends tried to stop her from driving she punched one of them.
You can view the full police report here.
Boer was arrested for non-aggravated assault.
MANY MORE STORIES RE TV STAFFERS  HERE  AT TV SPY
(Since this story was first posted, KCPQ informed staff members that Katie Boer is no longer with the station.)