NEWS RELEASE
FOR IMMEDIATE RELEASE
On December 26, a warm new breeze will arrive in Edmonton as Stingray launches 96.3 The Breeze… Edmonton's Relaxing Favourites.
96.3 The Breeze (CKRA-FM) will offer Edmonton listeners something new that has been missing on the dial for many years. With easy, relaxing, and familiar favourites, 96.3 The Breeze will provide an oasis from today's extremely noisy and busy world.
Listeners can expect a broad playlist spanning five decades, from the 1970s, 80s, 90s, and today. 96.3 The Breeze will feature artists like Lionel Richie, Elton John, Ed Sheeran, Whitney Houston, Sara McLachlan, Billy Joel, and Adele, giving listeners a non-stop stream of relaxing favourites that they can listen to at work, or at home, or in the car.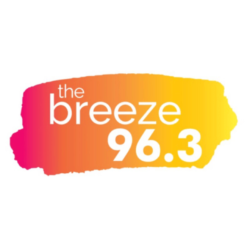 "These are songs our listeners know and love. They were all massive hits. And for some reason, radio in Edmonton seems to have forgotten about them," said Al Tompson, Stingray's Director of FM Programming for Edmonton and Calgary. "96.3 The Breeze is bringing those amazing songs back to the radio."
Some of the largest cities in the United States have recently seen similar radio stations launch over the past year, with tremendous success. The Breeze format is now on the air in San Francisco, Philadelphia, and Detroit, among other markets and it is proving to be very popular with listeners and advertisers.
96.3 The Breeze will be available for live streaming at 963thebreeze.com and on the Radio Player Canada app featuring over 500 of Canada's leading radio stations.
96.3 The Breeze launches at midnight on Wednesday, December 26 on 96.3 (CKRA-FM)