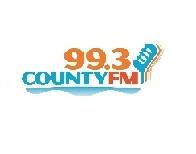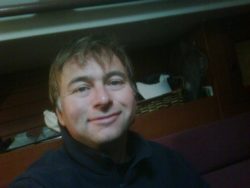 PRINCE EDWARD COUNTY—After an extensive search, 99.3 County FM announced today the appointment of Craig Mills as General Manager. Mr. Mills will assume responsibility for the County's community non-profit station early in 2019.
"Craig Mills brings more than thirty-five years' experience in radio and visual media to County FM. On behalf of the volunteers, staff, Board, listeners and community partners at 99.3 County FM, I am very happy that he will be joining us," stated County FM Chair, Jim "JJ" Johnston. Mills has worked with radio stations and organizations across the country during his career, including CHEZ/CFMO in Ottawa, CHFM/CKXL Calgary, MediaNet Radio Network Toronto, CHAB Moose Jaw, CKMP Midland, and the Hockey Hall of Fame. An avid sailor, he is also a volunteer with both the Canadian Association for Disabled Skiing and Project Management Institute. Craig enjoyed time visiting with family around the County as a youngster and has always had an affinity for PEC.
Mills will work alongside current General Manager Deb Simpson for four weeks beginning in mid-January, before her retirement in mid-February when he will take over the reins. Says Deb Simpson, "I am delighted with Craig's appointment. Within a few minutes of meeting I knew that he would be an excellent fit for the station, and I look forward to volunteering under his leadership."
Craig Mills is excited about his new role: "I look forward to meeting everyone and hearing ideas on how we can best serve Prince Edward County. Between the depth of knowledge on the 99.3 County FM board, the over 100 volunteers, sponsors, donors, and community input we have an amazing pool of resources to draw from. A huge thank you to Deb Simpson who I know will be very helpful with the transition in the GM role! "
"The hardest part, of course," stated Johnston, "is that this will also mean saying goodbye to Deb, although she will continue to volunteer after some hard-earned time off. Her work as General Manager these past four years, and prior to that as a volunteer during the planning and startup of the station, has been invaluable, a real gift to the community."
99.3 County FM is a community non-profit radio station dedicated to serving the people and community groups of Prince Edward County. If you have a non-profit group or event that you would like to promote, please visit 993countyfm.ca and click on the community events tab.
For more information, please contact [email protected] t:  or call 613-438-4455.