Times Colonist
December 15, 2018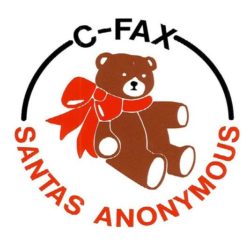 The final tally for money raised during the CFAX 1070 Miracle on Broad Street on Friday was $585,016.97.
The 12-hour radiothon has raised more than $2 million for CFAX Santas Anonymous in the past four years.
The radio station has run the event for 41 years.
Santas Anonymous provides Christmas hampers of food, gifts and food gift cards for 1,500 local families, and shares toys and resources with 11 community organizations helping local children in need.
During Friday's event, CFAX 1070's on-air hosts provided updates on Santas Anonymous and introduced supporters and past recipients. Staff from CFAX, KOOL FM and CTV answered the phones, along with other members of the community, to take pledges.
Funds raised allow the charity to supply families with three bags of groceries and a grocery gift card. Families also receive gifts of toys and clothing for every child 17 years and younger.
…
Puget Sound Radio welcomes news from all radio stations regarding Christmas fundraising
email:  [email protected]