Sorry to learn from Gord Lansdell's fine Northwest Broadcasters site that former Vancouver broadcaster John Donaldson died November 22 at Vancouver General Hospital at age 90.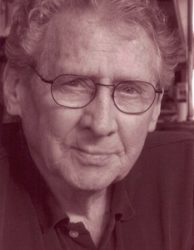 He started as the all-night host at CJOR Vancouver in the 1960s, becoming sales manager first at CKNW, then at CHQM.  While my memory is increasingly frail I think he also spent time in sales at CKWX while I was there. 
John managed 'QM's short lived Winnipeg station, and later managed CJOR in the post talk show host Pat Burns era. 
Upon hearing the sad news longtime Vancouver radio writer Lyndon Grove commented:
"John Donaldson was a man of enormous charisma, who flashed meteor-like across the Vancouver media scene in the 1960s. It was a pleasure to know and work with him."
You will find his full obituary HERE as published in the Sun and Province.