.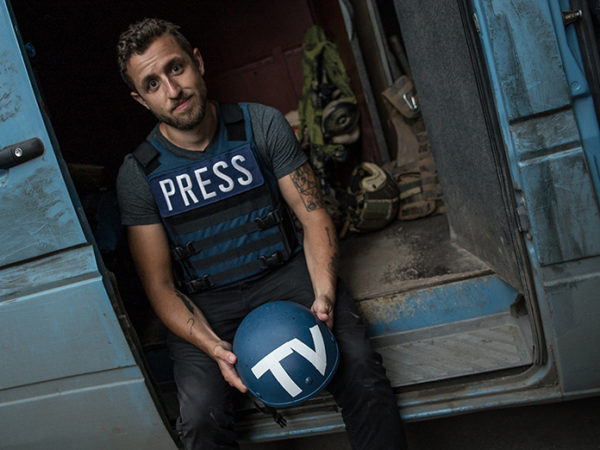 .
VICE Canada is calling it "a dark day for press freedom."
The Supreme Court of Canada (SCOC) ruled today that VICE Media reporter Ben Makuch will have to turn over the notes of his conversations with an alleged ISISmember to RCMP. The unanimous 9-0 decision upholds an earlier lower court ruling.
Back in 2014, Makuch wrote three articles about Farah Mohamed Shirdon, a former Calgary resident, suspected of leaving Canada to join Islamic State fighters in Iraq and Syria. The articles were largely based on communications between Makuch and Shirdon through a text messaging service. According to the U.S. Military, Shirdon was killed in an attack in 2015.
The case pitted the interests of journalists to protect sources against those of the state to investigate crime.
RCMP obtained a production order in 2015, compelling VICE and Makuch to hand over any communications with Shirdon and related data and documents, which both the media outlet and reporter refused.
Makuch brought forward an application to quash the production order, which was dismissed, with the decision later upheld by the Ontario Court of Appeal. The Supreme Court agreed to examine the case and heard arguments in May.
"Here, the state's interest in investigating and prosecuting the alleged crimes outweighs the appellants' right to privacy in gathering and disseminating the news," wrote Justice Michael Moldaver in today's decision. "Importantly, disclosure of the materials sought would not reveal a confidential source; no 'off the record' or 'not for attribution' communications would be disclosed; there is no alternative source through which the materials sought may be obtained; the source used the media to publicize his activities with a terrorist organization and broadcast its extremist views as a sort of spokesperson on its behalf; and the state's interest in investigating and prosecuting the alleged crimes — which include serious terrorism offences — weighs heavily in the balance."
The SCOC ruling notes that the case "does not engage the new Journalistic Sources Protection Act because the facts arose before the legislationcame into force."
READ MORE  HERE  AT THE BROADCAST DIALOGUE WEBSITE