In the course of calling close to 3,200 games in about 60 old and new NHL rinks, Joe Bowen has talked up — and talked to — a lot of Hall of Fame players.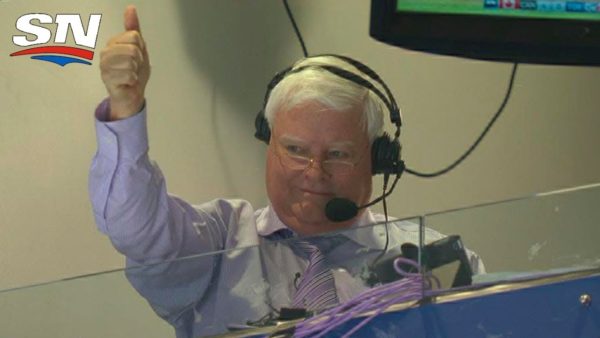 This weekend, he gets to experience a bit of their world when he joins the Hall's broadcasting wing as recipient of the Foster Hewitt Award. It was Bowen's intent "not to clog up" the main event's induction of six players and builders on Monday, but with no Leafs admitted this year and both Friday's Hall Of Fame Game and ceremony happening here, he has been nudged into the spotlight.
"The past few days have been so gratifying," Bowen said ahead of the Leafs-Devils game. "So many people having been coming up to offer congratulations and say 'I've listened to you since I was a kid'.
"I've gotten calls from long-time friends such as Joel Quenneville, Mike Kitchen, people from the Leafs, from Sudbury (where he was born and began in the booth for the junior Wolves). Some are coming to town this weekend from Halifax (where he was lured from a radio station to join the Leafs in 1982), Notre Dame (associate athletic director John Heisler is a pal) and all over the GTA. "Now I know what it's like for players who come back here to play the Leafs and have to find extra tickets for everyone."
But from there, Bowen had a front seat to the wild Leaf era in which just about everything happened except a Stanley Cup. Bowen survived the surly Harold Ballard, many white knuckle plane trips, a series of unpredictable colour analysts from Bill Watters to Jim Ralph and a few brushes with getting fired.
There were the fight-filled (Chuck) Norris Division games, late-game blown leads, 10-goal losses, icy mid-winter treks through Minnesota and a chair thrown at the Leaf booth by the late Blues' GM Ron Caron. Bowen was conscripted to carry Ballard's girlfriend's luggage and being with them 24/7 meant late nights, early flights and trips where Leaf players were badly injured, traded or arrested.
READ THE REST OF THE STORY  HERE  AT THE NATIONAL POST WEBSITE