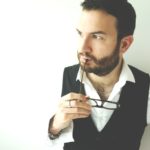 PSR Contributor
November 12, 2018
Feedback Fuels Success
I have not yet met anyone who didn't want to be successful, but I have met many who don't know how to get there. I remind myself of that sentiment often.  Finding success is not easy. It's a journey, and an awfully long one at that. We all want to reach the destination – the promised land of success – but many of us have no clue how to get their.  How could we? If you've never been there, how would you know the way? We wander aimlessly in any direction hoping we'll magically stumble our way to the finish line.
Most people are able to dream about what their own personal success will look like.  They can clearly imagine themselves lifting the trophy high above their heads as the thunderous roar of the crowd cheers their name.  They can clearly articulate what their own success will look and feel like. We are all dreamers in this respect. In fact most of us can even imagine what we'll do with our riches when we find success.  That is the easy bit. Finding our way is not. It's gruelling. Often unrewarding long before the end is insight.
Feedback is the difference maker. It is our roadmap to success.  Everyone needs reassurance and adjustment as they seek out success.  Finding our way to the destination requires us to seek input from others.  We need it. All of us require help answering the questions "How am I doing?" and "What else can I do to get to the goal quicker?"
It's interesting that in sport feedback is ingrained into the DNA.  Each play is analyzed with coaches offering ideas, suggestions, directions and insight to help individuals – and teams – play at their best, and yet seemingly outside of sport businesses struggle with the idea of giving feedback to one another.  This is despite the over whelming body of research that has shown that focusing on communicating constructive feedback has a positive impact on a company.
When there is a lack of feedback uncertainty bubbles to the surface.  People become anxious about their performance. "Am I heading in the right direction?" "Am I doing this right?"  "Is this the best way forward?" When doubt sets in and we begin to question ourselves our self confidence is impacted.  The success we imagine for ourselves starts to feel further and further out of reach. When we lack confidence our performance suffers; it's the equivalent of moving backwards.
The role of feedback is to help people stay motivated and moving forward. Success comes from progress. Progress comes from action.  Sharing constructive feedback is the fuel to our success. Research suggests that positive feedback can increase productivity by over 12% compared to no feedback at all.  
If you're a leader, it is your job to provide feedback to those on your team.  Not least because over 90% of workforce's that receive constructive feedback stayed committed to the company.  The inverse is also true; only 60% of people say they stay committed to a company if they receive no feedback.
Feedback is the fuel that drives us to success. The more feedback you give, the more success others will achieve.
…
Paul Kaye is Vice President, Product and Talent Development for Rogers in Canada.  Paul spends his days working with stations and talent across all formats with a sole focus on helping improve performance and growing the business.  Prior to being at Rogers Paul held the role of National Talent Development Director for Newcap Radio and also a Group Programming role in England.  Paul is a certified coach and is passionate about helping individuals, teams and organizations reach their greatest potential, which is the fuel behind his other project The Talent Lab. Paul lives in Toronto with his wife, 2 dogs and a cat – life is never quiet!  
You can reach Paul at [email protected]