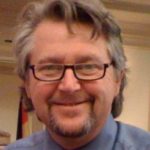 October 20, 2018
Welcome to JJ-365 Salutes. Over 2018, we pay tribute daily to one of "The Good Ones". Today we are shining the light on Jan Evanski.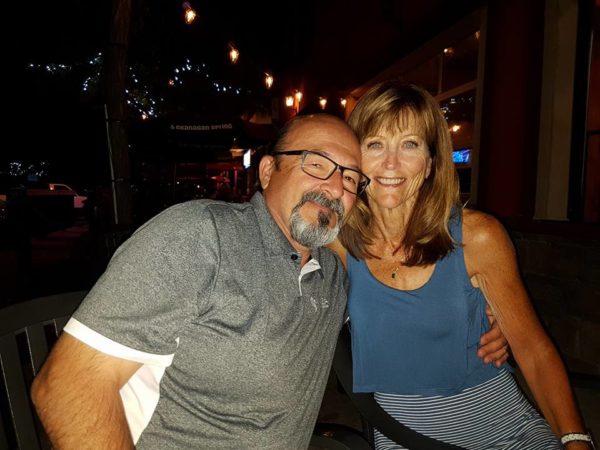 When in Vancouver the first time as Program Director of CFOX, I played with the CFOX team in the Media Softball League. I had to do a little bit of coaxing with Kerry Marshall (Kerry Holley the great morning news dude on the FOX) who was the organizer of the team. Everyone who came to work at the FOX wanted to play on the team and told Kerry they were great (in their own minds-:). What they didn't realize was that this was a highly competitive league with amazing ball players. All were intent on winning, great ball players with hefty bats and strong arms. One of those strong arms almost killed me in one game when I took a hard throw to the head running from first to second. Luckily I saw the ball coming, ducked my head but the force of the throw broke my helmet and while I told very few, it took me a few years to recover from a major concussion and the complications. Some say that's what happened to me haha!.
I was impressed with the league and the players including Jan Evanski who played for the CFMI team. Terrific player. That's where I first met her, and we would get to work together a few times.
Jan graduated from Langara Community College in Vancouver in 1986 with a Marketing & Sales Degree and a goal to begin a career in Advertising. She was hired by CKWX Radio on Burrard and Davie that year and over the course of fifteen years, worked her way from accounting clerk to traffic coordinator to copy writer to Creative Director. She gives credit to Barb Barbara Welsh (Western Canada's first female radio sales rep at the time) and Copy Chief Gail Meek for guiding her into the wonderful world of radio ad writing.
She worked with some amazingly talented people during her time at CKWX including Barb, Gail, GM's Dalt Elton, Tom Peacock and Chuck McCoy, Producer Rob Crowston, and super sales people including John Iacobucci, Sheri Henshall, Lynne Forbes, and Ken Short. And the on-air legends included 365'er Red Robinson, Jim Fraser, Elmer Tippe, and Bob Bye to name a few.
Lots of stories. Check this one out: "In the late 70's, a local entertainment company booked airtime on CKWX to promote a stand-up act by a budding New York comedian. I was assigned to the account and wanted to include recorded clips from the act. The promoter didn't have any clips but gave me the comedian's contact number. So, I made the call to Jerry Seinfeld and recorded his Missing Sock bit. Just another day on the job back then but a very cool brush with greatness moment looking back."
In 1991 CKNW/CFMI Sales Manager John Iacobucci hired her away from CKWX/KISS-FM to lead their Creative Department, then located in the refurbished Safeway building on 8th and McBride in New Westminster for a position she proudly held for over 25 years. Ah the power of enticement Jan says: "To persuade me to move from CKWX/KISS FM and sign on to the 8th and McBride squad, John Iacobucci and Barb Welsh offered sponsorship of a new Media League Softball team so our WX1130 team could continue playing as CFMI. Some people hold out for a free parking spot. I went for the team."
In that time, she says she was fortunate enough to work with the city's finest creative writers, including Anne Sanders, Steve Scarrow, Jennifer Fitzgerald, Scott Lowrey, Ted Peterson, Dave Track, J Stewart, Chris Leitz, Rob Birk, Kris Hamazaki, Siarra Rogers, Rob Ford, Lucas Beddington and 365'er Crosby McWilliam.
Writing personality endorsement scripts are always fun and she worked with some big personalities over the years including the late and great Neil Macrae, John Shorthouse, several professional athletes and Frosty Forst. One particular client comes to mind when she thinks about Frosty:
"…Tony's Small Animal Removal. Being one of the quickest, funniest and wittiest guys in radio, the trick was to give Frosty a live 30 second script to read…which would inevitably lead to a hilarious 2-minute ad-lib about cagey raccoons or dodgy rats or some other funny radio bit…of course always including the obligatory call to action tag."
Getting a natural sounding read from most professional athletes can be difficult. How's this for a unique challenge: writing Marine Plymouth Chrysler endorsement ads for the Vancouver Canucks super rookie, Pavel Bure. He couldn't speak English. So, they got creative and used that to their advantage to create awkward but funny interpretation scenarios, which became an effective campaign.
Jan gives credit saying her Program Director notables were Doug Rutherford, and Tom Plasteras. "Client notables were The Morrey Auto family, Ken Mayhew – Penfolds, Dean Mailey-Fusion Advertising. and Sam Amlani-Minit Tune. Producer notables were Jeff Aldus, and Randy Jacobs, and GM notables were Rod Gunn, JJ Johnston, and Brad Phillips."
Jann feels fortunate to have formed many lifelong friendships during her 41-year career in radio and also as a 25-year player/coach in the Vancouver Media Softball League.
In the fall of 2017, she made her amicable exit from radio with absolutely no regrets.
Jan sums up: "When I look back, I'm proudest most of the strong, talented, client focused creative teams I was able to build over the years. I'm still in contact with most of the writers.
I believe in the power of teamwork and giving people the freedom to make a difference. I believe every good radio ad has a strong beginning, middle and ending. I believe even the best script can fall flat if you don't have a talented producer at the controls. I believe good things happen when you strike a balance between sales and programming, advertisers and listeners."
I worked with CFMI and Jan and the team for a short period of time before heading to Toronto to work for Gary Slaight.
My second time working with Jan was when I came in as CORUS GM in Vancouver after consolidation. While doing my 'get to know you' meetings with each staff member, during her one-one-one, Jan said to me something like, "Do you see me continuing in my role? I am hoping I won't be put out to pasture." My response was (and I meant it) "I've worked with you before. I've seen you in team roles in radio and in baseball, I know you are a 'gamer' and a nice person, and I am hoping I can count on your support." She gave me the benefit of the doubt at a weird time of change, and in time I stepped her up to handle expanded roles, which she excelled at. I think everyone would agree that you can always count on Jan.
Not only a talented athlete, and creative writer and leader, but just a very nice person who cares about her teammates, friends and family. She's a good example of the term 'unsung hero'. I am happy she is doing what she loves these days: "While keeping my pen in the game with a few freelance writing accounts, I also enjoy my time on the golf course, in the garden, travelling and spending time with my family, husband of 39 years, Ron, twin children Chad and Kristen, daughter in law, El and our two ultra adorable grandchildren, Ayla and Kian."
Well written career Jan. Keep the pen flowing and Atta be!
Thank you, Jan Evanski, for being one of "The Good Ones". Feel free to like and share Jan's positive story. Who is the subject of tomorrow's JJ-365 Salutes? As they say, stay tuned.