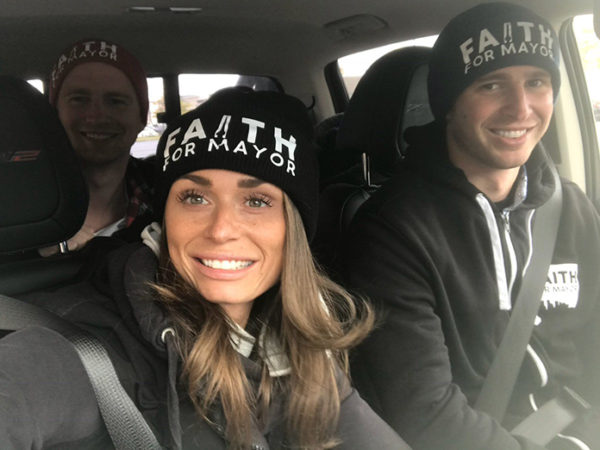 October 16, 2018
An Ontario Superior Court judge has declined to hear Toronto mayoral candidate Faith Goldy's complaint against Bell Media for refusing to run her election ads.
Goldy was seeking an injunction that would have compelled the broadcaster to play her 30-second ads on its CP24 television station ahead of the Oct. 22 municipal election.
CRTC rules stipulate that "If a broadcaster sells advertising time to one candidate or party, other candidates and parties must also be given the opportunity to buy commercial airtime from that same broadcaster."
Judge Peter Cavanagh, who heard Monday's emergency motion, said in his written decision Tuesday that the matter is under the "exclusive jurisdiction" of the CRTC and while the court could grant an injunction in a "truly dire emergency even where a statutory tribunal has exclusive jurisdiction" he declined to exercise that jurisdiction in this case.
Goldy's counsel, constitutional and civil rights attorney Clayton Ruby, had argued that Ontario Superior Court should hear the matter because of its urgency.
Read More HERE
https://youtu.be/aMuV4yNRO3E