Ashleigh Banfield and Carol Costello Will Also Leave in Program Shuffle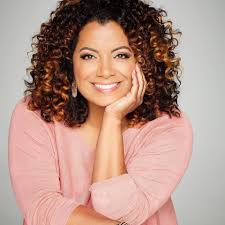 HLN, once known as CNN Headline News, will deliver fewer headlines as a result of the cable network's latest programming shift.
.
Executives are pulling back on the news programming that has filled the outlet's daytime schedule in a wide-scale retrenchment at the network, which is part of AT&T's CNN.  
.
HLN in recent years has stocked mornings, afternoons and early evenings with popular hosts like Ashleigh Banfield, Carol Costello and Michaela Pereira, who began her career at Victoria's CHEK-TV. All three will leave HLN as part of the reshuffling, which, according to a person familiar with the matter, will affect between 12 and 15 production and editorial positions in New York and Los Angeles which will cease to produce live programs for the network. The bulk of production for HLN daytime will revert to CNN's Atlanta facilities, which is where the network's flagship "Morning Express with Robin Meade" is based.
.
The change in direction reflects some tough realities for the network, which executives feel has not reaped as much from the Trump news cycle  as its corporate sister, or rivals like Fox News Channel and MSNBC. Like HLN, 
those networks have also put more resources into their daytime schedules
. But executives appear to have concluded HLN's lineup is not performing in a way that warrants some of the investment that has been placed against it.
.
"The current cable news landscape is dominated by politics. Our live news shows have not benefited from this trend given our story mix.  However, HLN's longform programs have been performing very well," said 
Ken Jautz
, the CNN executive vice president who oversees HLN, in a memo sent to staffers Tuesday.
.