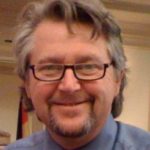 JJ-365 Salutes
October 8, 2018
Welcome to JJ-365 Salutes. Over 2018, we pay tribute daily to one of "The Good Ones". Today we are shining the light on Ted Farr.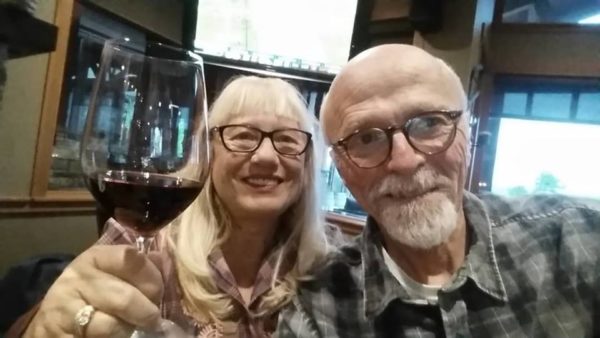 I had heard lots of good things about 'Tall Ted' Ted Farr when coming up in the business. He was known as a very energetic, enthusiastic and talented guy who had a penchant for finding and bringing talent along. Youngsters knew that working with him would be a great learning experience.
I first met Ted at a Canadian Country Music Association conference in Vancouver in the '87. I was programming CHAM Country and he was the Program Director of Vancouver's big country station CKWX. He was a big part of the team that made that weekend a great success and a platform for west coast and Canadian Country music. I got a kick out of him and listened close to his many stories. We would intersect a few times over the years.
For decades Ted had key roles in Program and News management (Rawlco, CORUS, WIC, Rogers, Selkirk and Moffat). He worked in many formats, well known as a developer of programming strategies for News/Talk/Sports, Country, Oldies, Rock, Top 40, and Jazz. He also programmed pro sports, Winnipeg Jets (NHL), Winnipeg Blue Bombers and Calgary Stampeders (CFL), Grey Cup (CFL ), and the Vancouver Whitecaps (NASL), Vancouver Canadians (PCL).
He has worked with top radio personalities like John Gormley, Drew Remenda, Peter Warren, Dave Rutherford, Bob Irving, Kelly Moore, Brent Loucks, Doc Harris, and Don Stevens to name a few.
Open up his high school graduation yearbook and you will see, 'His interests include sports and music. Probable destiny: playing musical chairs!' He was a star athlete in pursuit of a degree in physical education, so his career path was always to teach and coach. Instead of high school basketball though, his players became disc jockeys, newscasters and talk show hosts. Instead of creating strategy for offensive and defensive schemes for championship runs, his creative and leadership abilities were applied to the teams and formats in the competitive world of radio.
His broadcasting career was launched at Boss Radio CKLG Vancouver on May 1, 1969 for the princely sum of $200.00 per month. He was the kid in the newsroom, learning to write news and sports, edit copy and recording tape, operate equipment, do interviews, build newscasts and become an announcer.
There are many people who stand out in Ted's memory as significant influences.
Don Richards was the guy who 'discovered' him. He says he must have seen some talent in him as Don challenged him and helped him develop basic newsroom skills. The first few years were rough, and he nearly quit several times. Don had the patience to talk him through whatever issues he had. It was mostly a confidence and experience thing because that first job in the business was at one of the best radio stations in the country.
In that famous RIchards and Nelson building at the time was Frank Callaghan, Program Director at Boss Radio CKLG. Ted learned what not to say and do during a critique. He says it's not a put down although it may sound like it. Frank would listen to a tape of a newscast with his back to Ted. When over, he'd turn off the machine, rewind the tape, hand it to him and say, "do more of that". Frank offered a piece of advice that still sticks with him. He said, 'I have to be nice to guys like you because one day I might need a job'.
Also in the building was the late and great Daryl B who in Ted's opinion (and pretty much all of us), was one of the greatest Top 40 disc jockeys of the time. Daryl spent hours showing Ted how to work equipment, splice and manipulate recording tape and cue 45's on the turntable. He would listen to his practice tapes and offer advice.
Don Stevens was there too and taught Ted substance with brevity and how to create content.
In 1974 Dale O'Hara hired Ted at CKY Winnipeg. He was with him for just one year. This is about where he learned newsroom systems and journalistic practices and when Dale left Winnipeg to return to Calgary, Ted was honoured to be chosen News Director of KY58, his first job in management. Shortly after he hired yesterday's 365'er Tom Milroy who was fresh to the business.
While at CKY Alden Diehl was the General Manager, a man we all loved like a father. Aldie was a very good opera type singer who taught all voice exercises, phrasing and breath control. Not only did Ted become a much better announcer but it was Alden who started him down the path to being more than just a department manager giving him the tools to become a talent coach. He had the pleasure of working for Alden twice as later Aldie would become the GM at LG73/CFOX which is where I too got to work with him directly.
The late and great Gary Russell (Vidler) was a favourite person of many, many, including myself and Ted. Ted and Gar first met in the early 70's when he came to CKLG as a DJ. At one point he joined the news team to read afternoon newscasts and Ted was assigned as his back up and writer. They had some fun creating a character called Lou Spinnoza, ace Vancouver reporter who had a slightly affected, over-animated voice. Gary would file Lou Spinnoza reports to their national network. Lou was so effective that he actually got a couple of job offers from big stations back east. Gary was later the Program Director at CKY Winnipeg where Ted was his News Director. Gar taught him how to find talent and one of his big scores was bringing the legendary Don Percy to KY as the morning guy. Ted was the first newsman there to work on air with Don.
Gary would follow him back to LG73 Vancouver as Program Director with Ted as his News Director 'wing man' again. Ted was off air, managing the department, developing content and coaching talent when Gary called him to his office one day. He said he needed him back on the radio full time doing morning news on the Doc Harris Show. Those couple of years in the late 70's and early 80's were his last on air and also the most fun. He still occasionally gets recognized as 'Tall Ted with the news' as Doc had nicknamed him. It was also Gary who got him started in programming when he promoted him to become Assistant PD of CKLG.
Dave Charles and John Parikhal of Joint Communications were the LG73 Programming Consultants and did the audience research too. Ted loves working with those two legends and ended up acquiring their services when he programmed CKWX. Ted says: "What I learned from Dave and John would fill chapters in a book."
Tom Peacock was GM of CKWX Super Country in Vancouver and hired Ted as News Director in the early 80`s. It was a 32-person news and sports department when Ted got there and made no economic or competitive sense. Through many conversations, Tom appointed him Program Director, the first of several PD positions he held in multiple formats. Together they transitioned the station with new talent and more realistic budgets remaining profitable and competitive for several years. There are many Tom Peacock stories. He was a people person, and a social maven says Ted: "Tom had been a driving force behind the BC Country Music Association, but the organization was in total disarray. Membership was down to a handful of diehards. As a result of Tom, I was introduced to a few key people, got involved in a big way, serving as Vice President through the rebuilding years. In 2011, I was deeply honoured with induction into the BCCMA Hall of Fame. Had it not been for Tom, that would never have happened."
Marty Forbes and Ted worked together at WX's sister station CJAZ FM in Vancouver. It was Canada`s first all jazz radio station and for a bunch of reasons it was not successful. They took one more shot at the ratings before changing formats. Marty taught Ted the value of networking and sharing. They had not worked together before the format switch but they had become telephone friends. Ted convinced Tom Peacock that Marty was the guy they needed to create and launch the new format. Kiss FM Vancouver was Marty`s baby.
Then there was the late and great Arnie Celsie. Ted aptly describes him as a clever, innovative and tireless radio consultant and talent coach. He first worked with Arnie toward the end of his time at CKWX. They got together again when Ted was VP Newstalk Programming for Rawlco Radio. One thing about hiring a consultant Ted says, is if you don't use them, you learn nothing. It's true that you won't use them if there is no connection. Arnie and Ted connected. He not only became his sounding board for ideas, but also a key source of information and inspiration. Sadly Arnie passed away way too early recently after a courageous battle with cancer.
Ted got fired by Rogers Broadcasting in May of 1991. They were cutting costs at CKWX and replaced him with someone at half the salary and significantly less experience. It was the beginning of the end for the Country format on the AM dial in Vancouver as a few years later, Rogers flipped to All News.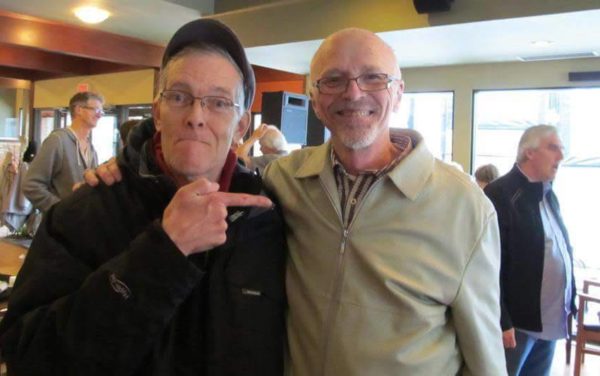 While searching for the next challenge, Ted got a call from Doug Rutherford who was then the Program Director at CKNW Vancouver. He was instrumental in Ted being hired by CJOB Winnipeg and the move to the Newstalk format. He eventually went to work directly for Doug when Doug became first the Alberta Manager for Western International Communications and then President of WIC. He loved those years and says he would work for Doug again in an instant. He found him a straight shooter, black or white. You were either a Doug Rutherford person or not. There was no grey (true dat!). Doug made Ted the National Program Director for WIC's AM stations, all of them Newstalk. Those were rewarding years but then WIC was bought out by Shaw and became CORUS and Ted left about a year later.
Peter Warren was the legendary talk show host at CJOB in Winnipeg when Ted got hired there in 1991. Ted says he knew a lot about news but virtually nothing about the talk format. Warren taught him about hosting, passion, content research and performance. As they grew to respect each other, Peter even allowed Ted to challenge him. It was Warren who lived by this rule: "There is no taking a day off from the show, unless sick or on vacation. There are no slow news days, only lazy hosts and reporters."
For a time Ted took over POWER FM as well. I was the National Rock PD for WIC at the time (which included POWER) and this is where I got to see Ted in action. He was keen to learn and asked a lot of questions. We would talk strategy and then he would take what worked for him and make it work for all.
On Gordon and Doug Rawlinson Ted says: "Passion for business, passion for radio. The Rawlinson's did it their way always. Always learning and always seeking advice from some of the best business and radio minds. They were demanding but fair. Gordon wanted to win with Newstalk in Saskatchewan. I am proud to say we turned weak stations in Saskatoon and Regina into influential and profitable Newstalk franchises. They treated me well, especially after the sudden death of our son in January 2008."
Ted recently announced a comeback via Facebook. He has come out of semi-retirement to join BELL's AM1150 Kelowna where he's reading radio news in the midday time slot. He hasn't performed on-air since leaving the Doc Harris Show in 1981.
His goal has been to be an active contributor to our amazing business and celebrate 50 years in the business and beyond. That date is May 1, 2019 and he'll more than get there because all of us who know Ted know that what Ted believes he achieves!
Ted is a a great family man: Husband (he and Terrie just celebrated forty-seven years of marriage), father, and grandfather. He is a friend to many, a passionate radio professional, talent and business coach, cancer graduate and mentor to cancer patients, fan of many things, sports memorabilia collector, classic car owner and former elite athlete.
Honestly, a nicer and more enthusiastic person you may not meet. Keen, energetic, respectful, smart, talented, collegial, and a believer in talent who invested time in those people to bring them along. Many are or have been in key positions in the Canadian radio Industry. A career well played Ted. Keep it going and atta be!
Thank you, Ted Farr, for being one of "The Good Ones". Feel free to like and share Ted's positive story. Who is the subject of tomorrow's JJ-365 Salutes? As they say, stay tuned.
Jim JJ Johnston is the CEO, President and Chief Talent/Content Coach for JJIMS INC. and works with talent in many different industries worldwide.