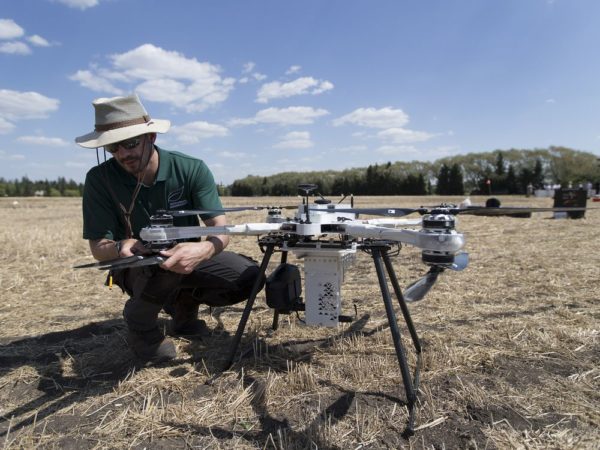 by Marty Forbes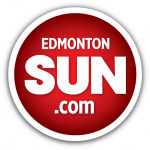 Published: September 30, 2018
It's no secret that media downsizing has had a profound effect on radio, television, and print over the past several years.
Revenue is down in most sectors. Technology has also had a dynamic effect on consumer consumption.
Many talented good friends have lost their positions, due to no fault of their own, to this scenario. Companies are consolidating positions and some savvy veterans are getting displaced from the media business almost daily.
One such friend who recently became a free agent is Kelly Walter. Kelly has just been restructured out of his general sales manager radio gig in town.
He's a long-time media veteran in our province spending the last 25 years at a number of radio and television stations including WIC, Canwest Global, CBC, Rawlco, and most recently Newcap Radio.
As well, Kelly's extended family is involved in several great businesses around the city, including Jurassic Forest and Goose Hummock Golf Course.
At the moment he's rethinking his next career move but his relatively new hobby has literally taken off, so to speak, and it's an extremely interesting new business opportunity for him.
He's into drones. Commercial video drone photography and production to be specific.
These little high-powered whirly birds are equipped with high-resolution digital cameras, GPS, 360-degree views, and they can take some pretty incredible videos from high above the city, down the river valley, on the ski slopes, or above almost anything with digital crystal-clear likeness.
What started as military eyes in the sky over a 100 years ago has developed into one of the fastest growing technical trends both down south and here in Canada today.
In the U.S. alone, consumer drones are purchased by individuals for non-commercial and non-professional purposes and shipments are expected to hit 29 million in the year 2021.
For the past two years Kelly has been doing some very innovative work, and you may have seen the news coverage of the most expensive condo in Edmonton where he took the outside shots of the building from very high up in the sky.
The visuals are stunning to say the least.
Check out the Kelly's website at altiusdroneservice.ca to see what I mean.
Lots of folks are into small hobby use of these drones, but Kelly is already heavily involved in shooting aerial imagery for the construction, real estate, agricultural, and industrial sectors, as well as producing corporate and lifestyle videos yielding some very unique work for clients.
It's no easy feat to do this type of filming. He has had to produce a Standard Operating Practices manual, as well as complete UAV (Unmanned Air Vehicle) ground school in order to obtain his Standing Special Flight Operations Certificate or (SFOC) issued by Transport Canada. Next, if you have an operation that is taking place in certain classes of airspace, further authorization is needed from either Transport Canada or NAV Canada depending on where the operation is located.
For example, flying at airports, heliports, private airstrips and within 9 km of a forest fire area or disaster area are forbidden – big time. Special permission to fly in authorized areas and restricted airspace can be granted to drone pilots with an SFOC who have gone through all the additional training, and requirements needed to legally, and safely operate in that airspace.
Kelly had to go through Hazard Incidence Risk Assessment training with the Edmonton International Airport, as well as file flight plans with NAV Canada who controls the airspace before he was able to get proper permission to shoot bi-weekly construction updates for the new Airport Costco.
Just think if you flew over some standing water and scared up a flock of birds into the path of an airplane or helicopter. This is a very real scenario and you need to know how to avoid these things and mitigate risk that could have a human impact.
Manufacturers of these drones actually have them coded and geo-fenced in restricted areas so that the units will NOT operate unless proper proof that you have been cleared to fly is presented.
The restricted area is designated by Transport Canada is just over 9 km away from the centre of an airport, and 13 km away from any major airport such as the Edmonton and Calgary International Airports.
One of the other important requirements is you must have a visual observer on every shoot. That person must be over 18 years old and monitors the drone wherever it flies until it lands on the ground. And yes Kelly has been checked on his shoots by officials to ensure he is in full compliance of his flight plan and drone use as presented.
I asked Kelly what the reaction from his clients has been so far?
"They're excited about the technology and the possibilities that drone video can bring to their business. Just imagine a bird's eye view from about 400 feet above the action – full motion video – with stunning panoramic views. The quality of these units is simply spectacular and they're enjoying putting together some pretty ground-breaking videos for their businesses' on-line content."
Kelly has to get special permission from Transport Canada on each shoot and, depending on the complexity of the project, has to fill out a substantial amount of paper work including a security plan; risk mitigation plan and he has obtained a special certificate to do this type of work.
Kelly also has his night rating and can perform work all hours of the day so imagine the shots of downtown Edmonton on any given night. Or the July 1 fireworks and the High-Level Bridge light show from up in the sky.
The price range of these drones goes from approximately $600 to $800 for entry-level units. The average pilot is spending about $1,300 to $2,500 but the high-end pricing is virtually endless and a custom fitted drone can easily track in excess of $20,000.
Kelly's full intent is to take his drone video hobby into a full-fledged business where the sky is the limit. Progressive companies should check him out.
Also at Newcap, long time afternoon K97 host Rob Berg did his final show on Friday. He is retiring early to deal with Parkinson's Disease. One of the real nice guys in the business .. .best wishes my biking broadcasting brother.
Off to Europe to cheer on the Edmonton Oilers next week. Story to follow when I return.
https://edmontonsun.com/opinion/columnists/forbes-skys-the-limit-for-drone-technology