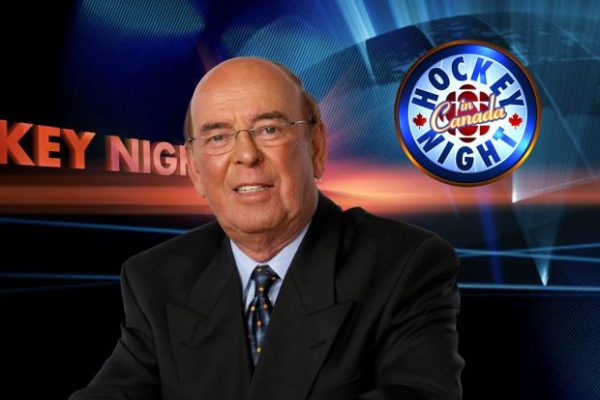 .
Bob Cole will return to the Hockey Night in Canada broadcast booth for a 50th and final season.
Sportsnet says Cole, 85, is scheduled to call 10 games, starting with the Montreal-Pittsburgh matchup Saturday, Oct. 6. The network says the games will all be in the first half of the 2018-19 season.
"There are so few broadcasters and voices in sport that transcend the way Bob's has over the last half a century and we are honoured to have him call this last season for Sportsnet on Hockey Night in Canada," said Scott Moore, president, Sportsnet & NHL Properties, in a release. "Bob is a true professional in this industry and he will pour his heart and soul into these games, focusing on doing the job that he loves and delivering the call to our hockey audiences from coast-to-coast."
Whether Cole would return at all was in question after the legendary broadcaster was left out of calling any NHL play-off games last season for the first time in five decades. Cole told the Toronto Sun in April, the decision to sideline him wasn't mutual and that Rogers had decided to go with other broadcast teams.
READ MORE  HERE.