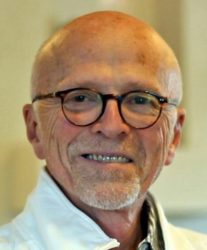 As first brought to our attention on Gord Lansdell's Northwest Broadcasters site, Ted Farr has announced via Facebook that he is coming out of semi-retirement to join AM1150 Kelowna.  He'll be reading radio news for the first time in 37 years in the midday time slot.
Farr's career includes time as PD at CKWX-AM and KISS FM Vancouver, and other on-air and senior programming roles, including being "Tall Ted" Farr the newsman on CKLG's Doc Harris Show (1969-71).  He has also accepted radio assignments in Winnipeg, Calgary and Saskatoon.
He has been president of Ted Farr Media Inc. for the past decade, and is a member of the BC Country Music Assoc. Hall of Fame.