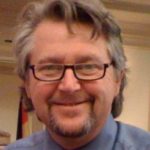 September 15, 2018
Welcome to JJ-365 Salutes. Over 2018, we pay tribute daily to one of "The Good Ones". Today we are shining the light on Rob Gray.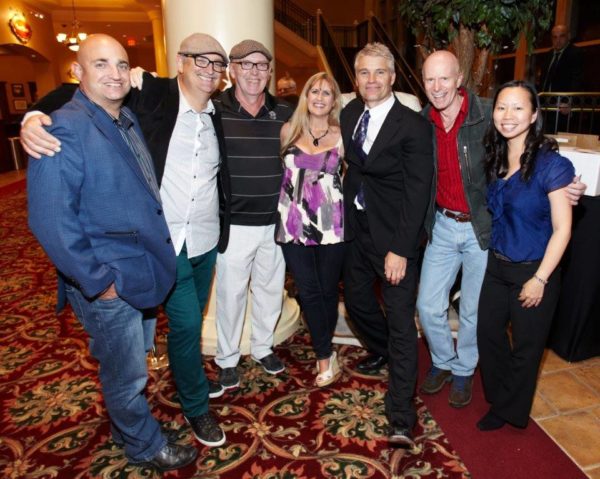 One of my favourite things is discovering talent, coaching them and watching them grow. So many over the years have succeeded way beyond their original expectations and are in power seats in our business. Rob Robert Gray is one of them and today is his birthday.
If not for the old CRTC FM Foreground Programming/Community Access rules Rob says he would never have gotten into the biz. Tim Charles, a co-worker at the oil refinery they worked at during summers while going to University, had the idea in 1990 to co-partner on the CFOX Sunday Night community access time called "Your Own Radio Show" to do a parody of the new Larry Hennessey and Willy Percy morning show. They called it the 'Barry and Billy show' and wrote and recorded and performed skits lampooning morning radio. At the FOX we thought this was hilarious and invited them back to do a few more episodes. Rob says it was bad enough/good enough that L&W themselves ran clips on their show. Then they had them come in and do some bits 'live'.
I freakin' loved it, appreciated the humour and creativity and encouraged Rob to get into the business by training to be a board operator, which he did. He started operating shifts like the 'Rockline' show, overnight voice tracks, Stormin' Norman's Sunday Morning Blues Show, and 'live on location' broadcasts.
At this time Rob was working full time at Rogers Cable as a management support person in their Metrotown Customer Service Center getting yelled at by people who didn't understand why their bills were as such and/or why their cable was cut off. There he worked with and became friends with Nancy Robertson, who many years later starred on the Corner Gas TV show and married star and comedian Brent Butt.
Rob loved the radio so much despite the minimal pay. Often he worked weekends from Noon till 8pm at Rogers Cable, home to sleep for a couple of hours, back in to CFOX to work overnight from Midnight till 8am, home for a few more hours of sleep, back to Rogers…over and over again.
Soon Rogers closed up shop and moved their Customer Service operations to Toronto which gave Rob the option to move there or get a small buyout and seek alternative employment. At around the same time a position in the CFOX/LG continuity and creative department under Harold Folk opened up. Rob says he "lucked out" when he got the job, but we knew we were the lucky ones.
He became a full-time radio employee primarily writing and voicing commercials and station imaging and on top of that Larry and Willy took him under their wings. Rob got to do a bunch of on-air creative stuff with them, helped to produce their show and work behind the scenes, and with the promotions department. He also crossed paths with Lyle Chausse who invited him to co-host his CFOX "Monday Midnight Metal Shop' show. He says it was a riot to do this for many years and he and Lyle have been pals ever since.
The very talented Bill Courage joined the FOX on afternoon drive and appreciated Rob's unique sense of humour which led to an on-air musings segment with Bill and Erin Davis called 'Gray Matter'. He eventually joined the afternoon show as a co-host and got to fill in with Bill for Larry And Willy when they were on vacation.
He says he got to do it all there: "On-air on CFOX and LG (where I did some voice tracking and operated the Stu Jeffries and 365'er Dean Hill shows), wearing the FOX suit once during a hockey game against the KISW Seatlle Bob Rivers' morning show at the Key Arena during a T-Birds WHL game. Then there was coming up with ridiculously entertaining contests and promotions with 365'ers Larry and Willy, from the 'Toughest Contest Ever' to wearing the Crusher costume and terrorizing listeners for prizes. Says Rob: "1006 Richards was a legendary building in the 90's (as it was in earlier decades) full of so many amazing talents and people and personalities on the Programming, Sales, Management and Promotions side. It was the best place to be to get to learn all aspects of the business with the likes of Chris Pandoff, Gord Forbes, JJ Johnston etc. I learned a ton via osmosis."
He never made it to the new CORUS building which is still dubbed "The Dark Tower", leaving in late 2000 to try out an internet radio venture. It seemed like minutes after he joined, the internet bubble burst and that business closed its doors.
Luckily for him CHUM was launching its TEAM sports radio network across Canada on May 7th, 2001 and flipping 1040AM in partnership with Paul Carson's Grand Slam Radio to all sports. Rob landed a job there right before launch doing programming /formats / writing imaging and creative stuff under General Manager John Rea, another great learning experience, and once John left he became the Program Director. The plug was pulled on the TEAM network national programming as it was shuttered within 18 months. Good news was that they had already gained enough traction with the listening audience and major sales talent JP Wright had it sold every which way but sideways, so their station was allowed to continue. Eventually CHUM bought out Paul Carson and Grand Slam and 1040 moved into the W2nd Ave home of QM/FM and CFUN where Rob got to work with luminaries like Paul Ski and Programming guru Neil Gallagher. They had a ton of fun wrestling the BC Lions and then the Canucks away from from us over at CKNW (btw the Canucks rights switch was on my watch and there is quite a back story to be told somewhere down the road). The TEAM built a tremendous business with industry leading ratings and revenue successes. In late 2010 Chris Gordon (President of BELL at the time) asked Rob to go to Toronto to lead and launch the first TSN Radio station TSN 1050. That led to the TSN's National Program Director role where Rob continues to flourish.
He's loving the west coast, the gig and his family. Rob and Debbie have an 11 yr old son (Colin) and a 23-year-old step-daughter (Alicia) and all is good.
Rob is the real deal. I tried to hire him a couple of times but he is a very loyal guy and it just never happened. Very creative, talented, fearless, smart and not afraid to roll up the sleeves. I think back on the first day we met, and that immediate spark I saw in him. Here he is all these years later still bringing talent along and continuing to make a great difference in our industry. His passion about music, sports and the broadcasting business is genuine. Atta be Robbie!
Happy Birthday Rob Gray, and thanks for being one of "The Good Ones". Feel free to like and share Rob's positive story. Who is the subject of tomorrow's JJ-365 Salutes? As they say, stay tuned.
Jim JJ Johnston is the CEO, President and Chief Talent/Content Coach for JJIMS INC. and works with talent in many different industries worldwide.