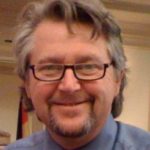 September 11, 2018
Welcome to JJ-365 Salutes. Over 2018, we pay tribute daily to one of "The Good Ones". Today we are shining the light on Birthday Boy, Garth Buchko.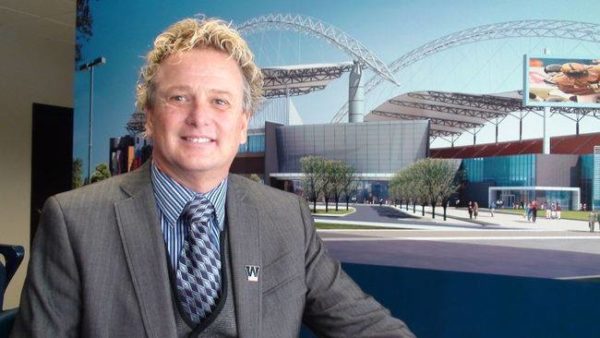 I was with Moffat in Winnipeg when I first met Garth who was selling for CHUM there. He was (and is) very affable, friendly and respectful. He is also a hell of a media salesguy. Clients just love him, and he is able to not only create those relationships in the first place but keep them going for decades. The advertising community has a lot of trust in Garth and it served him and the organizations he worked with well.
Garth graduated from Red River College's Commerce/Industry Sales and Marketing program (C&I Sales) in 1982. Like a lot of us in this business, we head off to small communities to get started. Garth made the move to Rosetown Saskatchewan and cut his sales rep teeth at CJYM AM radio.
Four years later, he moved back to Winnipeg and worked his way up to Sales Manager at CHUM (Q94 and CFRW).
Around that time, we were in Maui for a vacation and lo and behold, there was Garth and his family staying in the same resort! We had a great time and that's where we first connected.
In the meantime, Ralph Warrington President and GM at WIC in Winnipeg was courting Garth and signed him to be the Vice President of Sales for CJOB/Power FM, two of the most popular and respected radio stations in the 'Peg and southern Manitoba.
Ralph was an interesting guy to work with and had his own views on how the world rotated. He came from the sales side and loved it, way more than programming which he thought was perhaps overated? As the National Rock Programmer for WIC I came to work with Ralph for a bit and he made his thoughts about Program Directors clear to me, albeit mostly in jest (hippies, druggies etc. In some cases, he wasn't wrong haha). Ralph was a fun challenge, but you had to hang in there and go the distance.
Garth has the great ability to deal with any kind of customer, and really Ralph was his biggest client and he managed him well, which is much easier to do with any manager when you were delivering. Ralph completely took Garth under his wing and got him ready for bigger things. Three short years after starting at 'OB, Ralph retired, and with Ralph's complete blessing, Garth was promoted to President and General Manager of the Winnipeg stations.
From there he became a huge part of the fabric of Western Communications International (WIC) and ended up, additionally, as the VP for the Hamilton and Toronto operations for a time (Y95, CHML, AM 840, Q107), leading up to and during the sale to CORUS.
When the sale finally went through Garth settled as the VP/GM of the all-important CORUS Winnipeg properties. I believe in Garth's entire career he never missed bringing home the budget. CORUS knew they could count on him every year, and also have him provide great sales ideas and strategies to assist the rest of the nationwide group.
Garth is well known for his locks. I remember being at one of the Senior Management Conferences when a balding and envious CORUS Toronto staffer (who hadn't met Garth) said "who is the guy with the hair?"
At another get together our new boss John Hayes (Howard Stern's actual 'Incubus', a guy I repect and learned a lot from) was giving us his expectations. One of his favourite questions was "What keeps you up at night?" He asked Garth in front of the group once and got the response "Nothing, I sleep like a baby every night!" Matt Cundill (Sound Off podcaster) who worked with Garth for some time remembers that: "Not the answer John was looking for, but it loosened the mood at the meeting. Which is why I loved working with him because he kept it fun."
Another time we all convened in Winnipeg for the CORUS board meetings, which was tied into the brand-new radio location opening in Polo Park. As we all converged to the stations, we saw a large Red River College Billboard, which you couldn't miss, with Garth's picture covering the entire board. We all laughed and then of course took the piss out of him relentlessly.
On Jan 5, 2012, after what was described as a continent-wide search, the Winnipeg Blue Bombers found their new President and CEO right under their noses, none other than Garth Bucko. This was a turbulent time as Garth was in charge of the construction of Investors Group Field and trying to effect change within the organization, which is what he was hired to do. Two years into his four-year contract, the Bombers made changes which affected Garth and the Bombers' General Manager, Joe Mack.
In the meantime, a new opportunity was developing, something that was in the works for many months. In 2014, Garth moved to Kamloops, British Coumbia to be a partner and GM with NL Broadcasting (Radio NL 610AM, 97.5 FM The River and CJKC – 103.1 FM (Country 103). Owner and operator Robbie Dunn was looking to step back and ease out. Says Garth of the Kamloops move: "It was always the best opportunity for myself and my family. While leaving Winnipeg and so many friends was tough, the spectacular scenery of Kamloops and the lifestyle opportunities were too great to pass up. I was able to fulfill my life-long dream of being a shareholder of a radio group."
Garth successfully ran the place making it very attractive for Newcap Radio to purchase the operation in June of 2017. Garth stayed on but decided to retire this past June and still resides in the beautiful Kamloops area.
Garth is a huge family man, married to Lesley with three grown up kids. He has always been ensconced in his community, giving a tremendous amount of time to local charities. He has served as a Board member and the Fundraising Chair of the Manitoba Special Olympics, Public Relations Chair for the Children's Hospital Foundation, a member of the Public Relations committee and an Executive Board member for the Victoria General Hospital. Garth was also on the Advisory Council for the Neeginan Development Corporation, an organization working towards the revitalization of the Aboriginal community in Winnipeg, a board member for the Health Sciences Centre Foundation and fundraising coordinator for the Canadian Amputee National Open.
Garth's crowning achievement (so to speak) earned him a Queen's Diamond Jubilee Medal for a truly wonderful and practical initiative called 'Hunger for Hope' that he founded through Winnipeg Harvest. The QDJ medals were bestowed in recognition of the Queen's 60th anniversary of her accession to the throne. The organization feeds approximately 39,000 individuals each week. The 'Coin collection bottles' initiative at the Winnipeg airport made it easy for the over 3.6 million passengers a year and approximately 1 million meeters and greeters, to really make a difference with this baby bottle intiative. Winnipeg Harvest feeds over sixteen hundred infants in Manitoba each month. CORUS Winnipeg, under Garth's leadership committed to raise $100,000 a year, however, in a little over 18 months, the had raised an incredible $300,000.
Matt Cundill sums up for Garth: "On my first day as a PD Garth told me my greatest asset as a Program Director would be the relationships I create with listeners and clients. 'If you can nature those well, the rest will take care of itself'. It's advice that I have always cherished. Garth also had such innovative sales initiatives when it came to creating Non-Traditional Revenue, that it really challenged my programming mind to thinking openly to complement the sales department. This prepared me well for the podcast space where monetization is all "non-traditional" and evolving daily.
Happy birthday Mr. Buchko and thanks for making such a difference in Canadian radio and the communities you continue to serve. Atta be!
Thank you, Garth Butchko, for being one of "The Good Ones". Feel free to like and share Garth's positive story. Who is the subject of tomorrow's JJ-365 Salutes? As they say, stay tuned.
Jim JJ Johnston is the CEO, President and Chief Talent/Content Coach for JJIMS INC. and works with talent in many different industries worldwide.