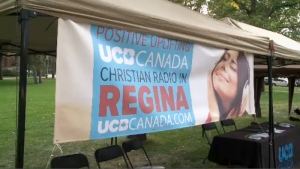 CTV Regina
Published Sunday, September 9, 2018 
The CRTC has approved another FM radio station for Regina. The new station will offer a specialty Christian music format.
The non-profit station will be operated by United Christian Broadcasters of Belleville, ON.
Company representatives were in Regina over the weekend to promote the new broadcast venture.
The non-profit organization plans to raise $400,000 dollars in community donations to put the new station on the air.
https://regina.ctvnews.ca/mobile/new-christian-radio-station-coming-to-regina-1.4086480