Reporter responds to Andy Lack's staff memo, saying it contains numerous false or misleading statements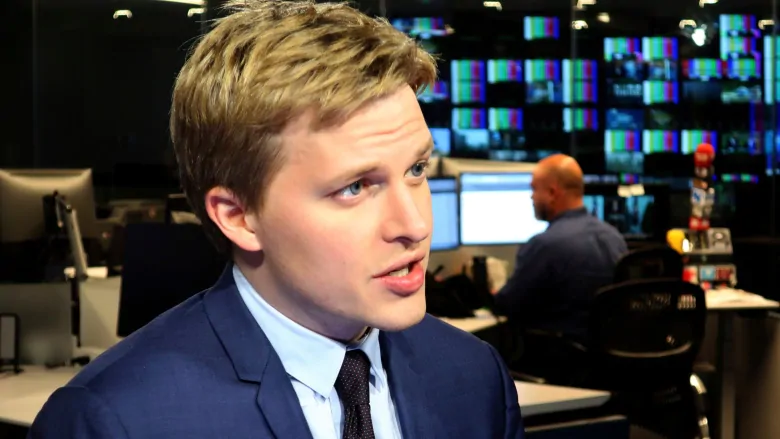 .
Ronan Farrow, whose stories about Harvey Weinstein shared a Pulitzer Prize with the New York Times, is breaking his silence about NBC's handling of his story after the news organization's chairman sent a staff memo, saying any speculation that the disgraced Hollywood mogul had any role in the network's rejection of the story was baseless.
In an attempt to counter any idea that pressure by Weinstein played any role in NBC's decision, chairman Andy Lack outlined Monday all the times that the mogul and his lawyers reached out to the network's executives. In each case, they were ignored or told that they would have a chance to comment if there was a story ready for broadcast, Lack said.
Farrow has not spoken in detail about his dealings with NBC News over the story, but he is writing a book about it. He posted a response on Twitter late Monday, saying the memo contains numerous false or misleading statements.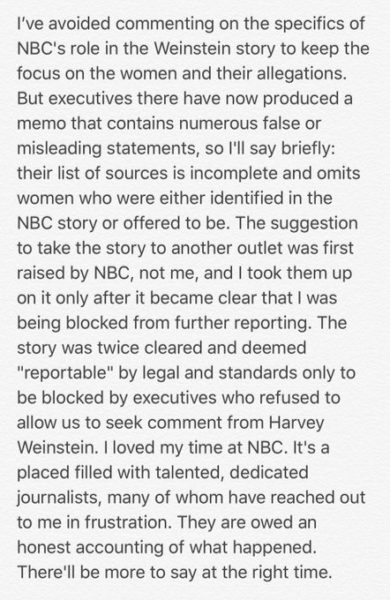 "Their list of sources is incomplete and omits women who were either identified in the NBC story or offered to be," he tweeted.
"The story was twice cleared and deemed 'reportable' by legal and standards only to be blocked by executives who refused to allow us to seek comment from Harvey Weinstein."
After reading Lack's letter emailed to staff members, Farrow's former producer, Rich McHugh, said that it pointed to the need for an independent investigation into the network's handling of the story.
READ THE REST OF THE STORY  HERE