For the first time, Tamara Taggart opens up about her unexpected departure from CTV, its life-changing impact and what's next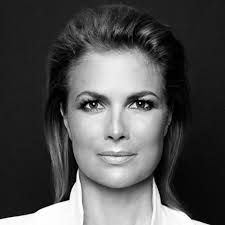 Picture a neatly trimmed house on a tree-lined street with a white picket fence and a profusion of flowers in the garden. This would describe the home of Tamara Taggart, and it is brimming with life, containing as it does a family of nine, including Tamara and her musician husband Dave Genn of the band 54-40, three young children—Beckett, 11, Zoë, nine, and Poppy, eight—two dogs, including a rambunctious Airedale terrier named George and a wary-looking "Mexican rescue," as well as two utterly disinterested cats.
Taggart offers a firm handshake, looking casual and relaxed, as though 
if she wasn't doing an interview with
 TV Week she'd be working in the garden. "It feels like every day's a Saturday," she'd said in an earlier email.
After introductions, we retire to
 a cozy little deck overlooking the backyard gardens to chat, with Taggart opening up about her and Mike Killeen being unexpectedly fired from their anchor jobs at CTV Vancouver News. She's going to tell us about the day it happened, the aftermath and the way it has impacted her life and those she loves.
She's candid with her answers, but also circumspect. She had an open-ended contract with her former employer and after she was let go, rumours circulated about a lawsuit; she put those rumours to rest by revealing she has "reached an agreement" with the network, and that's all we'll say about that.
READ MORE  HERE  AT BC LIVING MAGAZINE