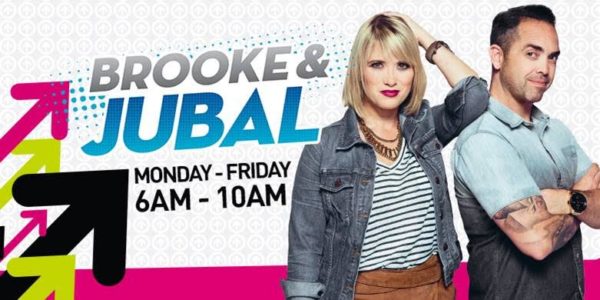 Brooke Fox (L) and Jubal Flagg
CANADA, August 30, 2018 – Ottawa's JUMP! 106.9 (CKQB-FM) have today announced their new morning show – Brooke & Jubal In The Morning; hosted by award-winning, internationally syndicated radio hosts Brooke Fox and Jubal Flagg. Effective Tuesday, September 4, the show will hit the JUMP! 106.9 airwaves, bringing one of North America's top syndicated morning shows to the Ottawa market.
National Association of Broadcasters Award-winning radio hosts Brooke Fox and Jubal Flagg have co-hosted Brooke & Jubal In The Morning together since 2011, with the show launching into national syndication in 2015. Radio host and TV personality Brooke Fox has worked in morning radio for more than 13 years; she has hosted Top 40 radio's first all-female morning drive show in Spokane, WA (KZZU-FM), served as music director and morning co-host in Portland, OR (KKRZ-FM) and started another all-female morning show in Seattle (KQMV-FM). Her counterpart, radio host, TV personality, stand-up comedian and comedy writer Jubal Flagg has entertained audiences on-stage and on radio for more than 15 years; Jubal started his radio career in Stockton, CA, eventually moving back to his hometown of Los Angeles to work in sports radio before heading to Seattle to co-host Brooke and Jubal In The Morning.
Brooke & Jubal In The Morning airs weekdays 6 a.m. – 10 a.m. ET starting Tuesday, September 4 on JUMP! 106.9.
– 30 –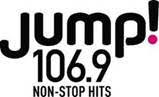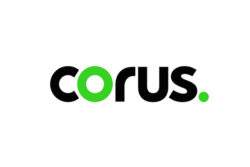 JUMP! 106.9 is a Corus Entertainment Network.