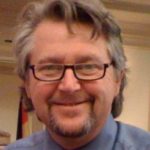 August 28, 2018
Welcome to JJ-365 Salutes. Over 2018, we pay tribute daily to one of "The Good Ones". Today we are shining the light on Willy Percy.

On June 2nd I saluted Larry Hennessey from 'Larry and Willy', the famous Vancouver radio wake up team. I then told the story of how Ross Winters(now VP Programming Pattison Radio) came forward with a demo package from a couple of young guys in Thunder Bay. The pouch included a random thatch of jumbled reel to reel tape, and as added incentives they threw in shampoo samples and burger coupons. We laughed out loud at this different and fresh approach.
We talked to them and I bounced around in strong winds on a small prop plane into Thunder Bay and on the way to meet them the cabby yacked non-stop about these two fellows who everyone in Thunder Bay listened to. They were a major option for us, and we decided to try and bring them in. This was a hell of a jump to Vancouver mornings, and instead of hiring the same old same old, we went all in with futures, knowing deep down that L & W could get there fast and had the strength and guts to weather the storm.
The salary negotiation was swift. Willy said, "We both need X dollars and we can't take any less!" It was a reasonable amount and I told them I would talk to the powers that be, and came back to let them know all was good.
Willy is the son of Don Percy (growl here-
?), one of the best in Canadian morning radio broadcast history. The apple didn't fall far from the tree. Through osmosis Willy learned a lot around the table at home growing up. Those of us paying attention didn't acquire that kind of learning till after being in the business for some time. Willy was born to broadcast, a pure talent, and one of the best story tellers in radio worldwide.
Once into Vancouver it was a rough ride off the top. As I mentioned in previous 365 posts, Bruce Allen is one of the biggest and most influential Talent Managers in the world. Michael Buble, Bryan Adams, Loverboy, BTO, and on and on. 'The Bruce Break' happened every Friday morning at 7:40 on CFOX. After hearing and meeting L & W for the first time, Bruce came into my office and said, "I thought you were going to get me Mark and Brian (famed KLOS morning duo), but instead you got me 'Homer and Jethro'."(en.wikipedia.org/wiki/Homer_and_Jethro).
Bruce quickly came around, but for the rest it took time. I told you these lads had fortitude and that was a good thing because it wasn't easy. We couldn't catch a break, I mean Larry and Willy even ended up getting a freakin' ticket for Jaywalking one day, probably the only one issued that decade!
We had a lot of conversation that sometimes was pretty tense. Willy was the one to push back most when he felt he needed to and that was necessary. Often Larry would be the referee. Throughout this we all were going the same way and always worked things out for the better good. From our sessions we decided being honest on-air was the way to go (always is) and they acknowledged the rough ride on air with self deprecating humour, actually echoing thoughts from the audience. Their slogan line "We suck and might not listen if we were you" turned things around. Those that really didn't like the show buggered off, and the rest of the audience liked the approach and hung on. We were all committed and when the ratings came in LARGE we were pretty freakin' happy. From there it has been huge long-term success, something they have earned every bit of.
By 2003 the boys weren't feeling the love from CORUS and the late and great Gary Miles over at Rogers swooped in and hired them on a lucrative long-term contract at JACK-FM and the wins continued.
CORUS came back to Willy a few years back. I have always thought he might be the guy for the CKNW morning show because of his storytelling ability, awareness, intelligence, insight and work ethic. He did some work over there but then CORUS put him into mornings on ROCK 101 and he is kicking ass. Good move!
Kim and Alece are his partners and Bruce Allen is there with him on Friday mornings. The show is described as "Vancouver's dysfunctional Rock N' Roll wake up. The show connects with listener's both on-air and online. Willy has always given listeners and guests the rock star treatment and he doesn't stop at invading your speakers. Every week the 'Willy In The Morning' team invades a local work place armed with caffeine, doughnuts and Rock 101 coffee mugs for their 'Get Mugged' contest. They can even make you smarter with the 'Grand IQ Test' where Willy puts your grey matter to the test for a shot at $1,000 each morning."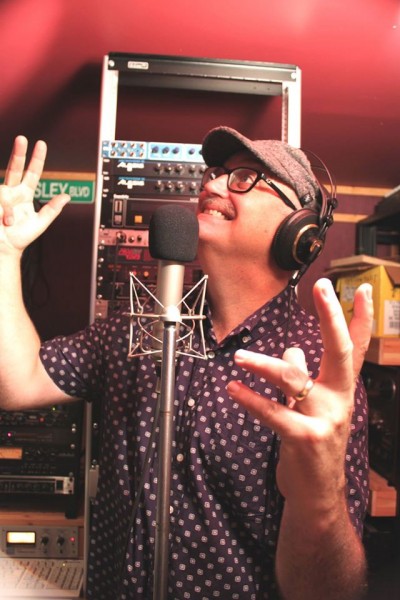 Let's hear from Willy's long-time partner and life long friend Larry Hennessey:
"I remember him being slightly shy if anyone can believe that these many years later. From the first moment we were together and every time since an energy bigger than our own personal wattage has engaged. Some feeling that we were in the middle of something important. We lived to crack each other up. He poking the old broadcasting bear. I'd say 'You can't say THAT!' He thinking what he would dredge up next to make me uncomfortable. Hilarity ensuing. Me trying to make sense of someone who had a big wrench for broadcasting norms but yet knew exactly what the rules were and how to break them.
Creativity ruled and spewed out of our pores. We wanted to make fun of things that were not to be messed with. We created ideas that have been copied around the world. We spoke in conversation instead of DJ lingo.
We were two against the rules and norms …we would always leave the building together so one would not be cornered without the others support.
We had respect for people but loved to dance on the line. That is where the tension is, Jumping the tightrope of societies norm. Knowing where it is and never dipping too far below it because then it's just gross and has lost the tension which is where the funny is.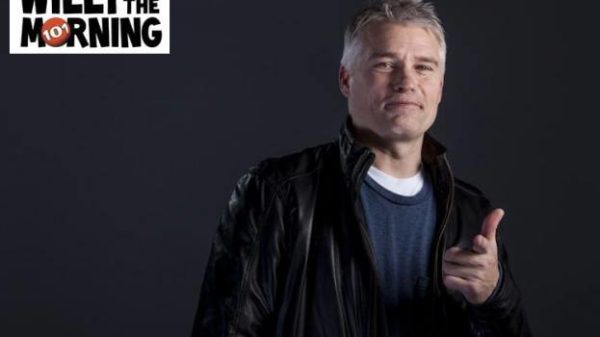 We welcomed input from our friends the listeners and gave them the airwaves as never before. They were the stars. We were their conduit. We can never repay them.
One of the biggest gifts Willy gave me was the ability to be myself and to laugh at it. He is my second brother and no one can truly understand the crazy ride we went on except ourselves."
Larry and Willy is a great success story and both have earned every inch of what they have. They were perfectly suited to each other to bring out each others best. I have much admiration for both.
Willy is a determined and talented man who will always do well. He puts himself into everything he does and is incapable of not doing well in our business. He'll be around for a long, long time, or as long as he wants to. Mark my words.
I especially love that Willy has always been a family guy. His daughter Breanne has a solid career in Medicine and Willy and Shannon (Hennessy and daughter of 'The Real Roy Hennessy') have two boys, Aidan and Emerson. The whole family is doing just fine.
Congrats on carving out such a great career Willy. It was an honour to work with you (and of course Larry-
?).
Thank you, Willy Percy for being one of the "The Good Ones". Feel free to like and share the Willy's positive story. Who is the subject of tomorrow's JJ-365 Salutes? As they say, stay tuned.
Jim JJ Johnston is the CEO, President and Chief Talent/Content Coach for JJIMS INC. and works with talent in many different industries worldwide.