by DAVID FRIEND, THE CANADIAN PRESS  as posted by Vancouver's News 1130
Aug 24, 2018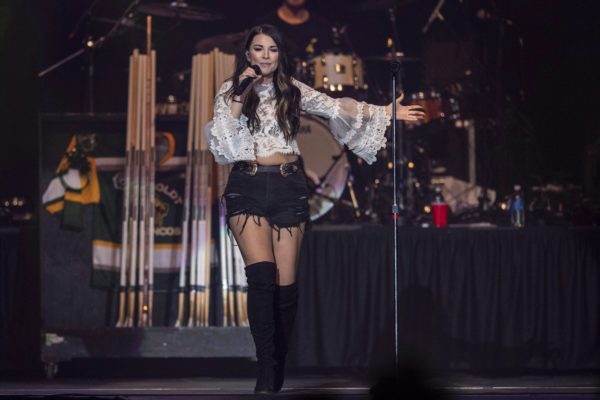 TORONTO – A country radio station in the nation's capital is turning up the volume on female artists.
Ottawa's Country 101.1 FM plans to launch a "girl-power hour" starting Monday that's dedicated to putting women in the spotlight.
Amanda Kingsland, the station's programming director, said the idea came from brainstorming sessions with staff about the lasting gender imbalance on country airwaves. She believes spending an hour each weekday exclusively on female musicians could help elevate standout performers who are "sometimes overlooked" on a typical broadcast day.
"We really wanted to show it can be done consistently," Kingsland said.
"It's not going to be filler."
The plan comes as the music industry continues to face questions about a lack of gender inclusion in key production roles, such as engineers and producers, across nearly every genre.
But country radio has faced particular criticism in recent years over its favouritism towards male voices.
Most country radio station playlists are dominated by male performers.
A pervasive opinion with some radio programmers says that listeners are averse to hearing too many female singers in a programming block. No tangible data has supported the assumption.
MORE OF THIS STORY  HERE  AT THE NEWS 1130 WEBSITE