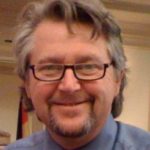 August 23, 2018
Welcome to JJ-365 Salutes. Over 2018, we pay tribute daily to one of "The Good Ones". Today we are shining the light on Tamara Stanners.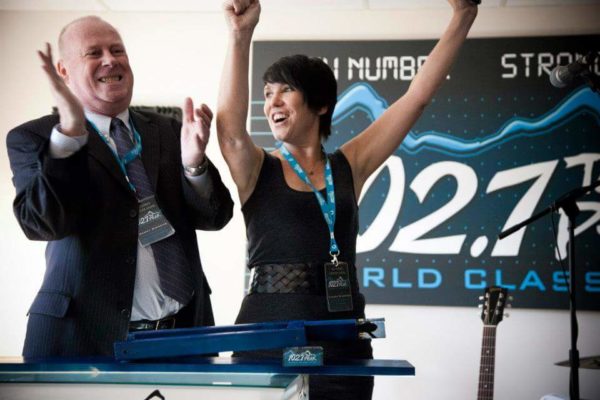 I remember Tamara showing up at Richards and Nelson in Vancouver when Brad Phillips hired her for weekends on-air and also working in promotions for Diane Johnson as a sticker spotter for LG-73. She was a bright young person full of energy and hope, and jumped at the chance to start over from her time in Edmonton. The incredible late and great Alden Diehl was our General Manager at FOX/LG and took all of us under his wing at one time or another including Tamara who credits Aldie as guiding her on the ways of creative visualization and helping her believe in herself. She honestly believes (like all of us) that his teachings and time are what turned her life around and truly altered the course of her life. She put all that to use and has a great success story.
Tamara fell in love with radio at birth and in 1969 she decided she needed to be a DJ because she wanted to do what Len Theusen did on 630 CHED. Her big brothers told her she couldn't because girls weren't allowed on the radio. By 1973 she was driving friends and family crazy interviewing them on a cassette recorder. She practised doing voices, made radio playlists in her bunk bed, making sure to denote the Canadian content which she loved best. At 16 she got a gig as a DJ at the roller rink in St. Albert, Alberta. They called her TJ the DJ and she loved it. She had as Beck sings "2 turntables and a microphone" and got to pick all the music she played.
In 1982 she got a receptionist job at the Ron Hodgson Pontiac Buick GMC car dealership after reading in the newspaper that Ron and Bob McCord (CHED superstar) had applied for a radio station license in Edmonton. In 1983 she tried but didn't get into NAIT's radio program, so instead took a correspondence radio course with the Columbia Academy.
In 1984 Ron Hodgson introduced her to Bob McCord, who introduced her to Gerry Siemens who was the program Director of CISN FM 104. Gerry hired her for a three-month stint as the sticker spotter for the summer of '84. She was driving around in a little pick up truck looking for CISN hot lips. Gerry gave her two choices for a moniker. Dusty Rhodes or Turbo Tammy (the promotion sponsor was Turbo Gas)? She chose Dusty and had that name for 5 years. She says that gig was funny, and ridiculous when she thinks about it now: "When the promo first started, there was a huge gas tank in the back of the pick up, and I would pump fuel into people's cars on the spot when I found CISN Hot Lips sticker on their vehicles. Until the Edmonton Fire Department caught wind of our antics and shut that down. It was all Gift Certificates's after that."
A receptionist job opened up at CISN and she got it. It was perfect as she had access to a studio at night to practise being a DJ. She harassed Gerry frequently enough to land the all-night gig which she did for two years on a show that expanded province wide when Shaw bought CISN.
In 1985 she started TV work as spokesperson for CarpetWorld with Edmonton Eskimo QB Tom Wilkinson and the legendary CHED morning man Wes Montgomery who she, and everyone loved. She started moving up fast becoming the music director of CISN and then onto the evening show; working with Robyn Adair, Scott Phillips, Billy Williams and Pat Richards who she married: "Before realizing I was not quite ready to be a married human."
In 1989 she moved across the street to CKRA 96 K-Lite to work for the guy she first wanted to be like, Len Theusen. She started on afternoon drive, soon became his morning show co-host, then found herself on evenings, then all-nights which was not quite the trajectory she was expecting. In 1990 Brad Phillips hired her to come out to the west coast and in came Tamara with that smile that was backed up with a boat load of talent.
At first, she was feeling her way at LG and then her confidence grew, and she got tapped to fill in for the very talented Samantha Hill (maternity leave) on Vancouver's number one show, the LG Morning Zoo with 365'er and Zookeeper Dean Hill, Graham Hatch, Merv Connelly and Stu McAllister as the Coach. The full on-air team also consisted of Darren B. Lamb, Howard Cogan (the Hitman), 365'er David Kaye, Kat Stewart (KatWoman) and Tamara's roommate Claudine Grant and of course, the late and great Pat Cardinal: "Pat was a fantastic APD and became a great mentor and an even better friend. There was so much talent on that station and down the hall too at the FOX with 365'er Larry Hennessey, Willy Percy, Darrell Hebert, Liz McKinney and Valerie Ambrose, 365'er Robin Robin LaRose, Maryanne Mary Ann McKenzie and more. All so good!"
Six months after arriving at LG, she jumped at the chance to host the Labour Day Jerry Lewis Telethon at CKVU and get on TV in Vancouver. Days later, Steve Wyatt and George Frohlich from CKVU called her up and asked her if she would consider anchoring their new 6:00 News Show. She had never thought of doing news, ever, but felt it was too good an offer to refuse: "What a trip 'U. TV' was. Sports Page with Paul Carson, Don Taylor, Dave Randorf, John Shorthouse, Barry Miller, Norma Wick and the team behind the scenes. 'U Tonight' with Chris Hebb and Dave Gerry and Leigh Morrow and the rest of the amazing creators on that show. And 'U. News at 6', which I got to co-anchor with the brilliant Russ Froese." Tamara always felt the skills she had honed in radio made it easier to be on television. She could think on her feet, ad-lib, and not always rely on the teleprompter. In 1992 her beautiful daughter Alexandra came along (now 26), and Tamara found it hard to balance the hours of the news and her sweet little family.
Gerry Siemens re-entered the scene having moved to Vancouver as PD of JRFM and hired her for the morning show co-host gig with Jim Fraser at 93.7 JRFM which was perfect, allowing her to spend more time with her family. Tamara recalls: "There I worked with the wonderful Elaine Scollan, Chris Coburn, Mark Patric, Susan Sierra, 365'er Gord Eno, Campbell McCubben, Jack Marion and more. In 1996 I gave birth to my beautiful boy Charley and went on 6 months maternity leave. Within weeks of my return, Jim Fraser was replaced by Clay St. Thomas as my co-host on JRFM. Clay and I had been friends since our Edmonton radio days, and when he moved to Vancouver to do the Z95 morning show in 1991, we became roommates in a beautiful penthouse overlooking English Bay. We had always imagined working together, and it finally happened!"
Despite the bliss, in 1999 Tamara decided she wanted to spend even more time with her family and made the agonizing decision to leave JR, to be replaced by the awesome Karen Daniels who is still there working with Clay. That is a helluva morning show!
Her entrepreneurial nature kicked in as Tamara and her husband Lorne bought a strip mall in Squamish that needed a lot of love and opened a coffee shop and breathed life into it. She never planned on running it, but that's what happened, and she ended up loving it. They made their little Brackendale shop hum with great baking, excellent coffee, a great staff and the dream of making each customer feel special. She wanted their coffee shop experience to be the best part of their customer's day which were all lessons she learned in radio. She also did freelance TV and voiceover stuff this whole time, filled in on City TV's breakfast show, and did the morning news and weather on CTV.
In 2001 sweet baby girl Samantha arrived and in 2006 they had three people offer to buy their shop within the course of a month and she saw that as a sign, sold the coffee shop and went back to her dream of working with music and radio. She had free time for the first time in her life with no full-time work and all three kids in school. She started playing on Myspace listening to local music and wondering why it wasn't being played on the radio. That led her to a phone call with James Sutton, the music director of the Zone at 91.3 in Victoria (which came in nice and clear on the Sea to Sky), to figure out why they seemed to be the only station supporting local artists. They became pals.
In 2007 Facebook had taken off and through that she re-connected with Gerry Siemens, who she hadn't seen since leaving JR. They decided to have lunch on one of the days she was subbing for Tamara Taggart on weather at CTV which turned out to be a very fortuitous meeting leading Gerry to hire her for the third time to join the application team vying for the license for CKPK (The PEAK) in Vancouver. This was perfect for her and her music passion as she became responsible for the massive Canadian Content Development portion of the application, the PEAK Performance Project. In 2008 the Pattison Group was awarded the license for 100.5 the PEAK and she was hired to be APD and was very insistent that James Sutton from the Zone be hired as Music Director as he had been an incredible help during the whole application process. They launched the station on November 13 and she loved the AAA format for its limitless diversity, and that they were able to give local artists the support and airplay and, she was back on air! In 2009 they launched the PEAK Performance Project with Music BC which went on to help launch the careers of Current Swell, Said the Whale, Dear Rouge, The Boom Booms and so many more. In 2012 she also was on Pattison's PEAK Calgary CRTC successful application team.
In 2016 she made the very difficult decision to leave the PEAK. The Performance Project had run its 7-year course, and she felt that it was time for a new chapter and will be forever proud of their accomplishments.
Tamara sums up: "The last two years of 'pre-tirement' have been a blur with mainly family matters taking my time. My 17-year-old daughter Samantha was badly burned by an explosion at a campfire in Squamish this past March which had her hospitalized and in treatment for much of the Spring. Although an antibiotic resistant staph infection contracted at the hospital hinders her recovery at times, she is healing beautifully and is a true inspiration. Positive and beautiful. My 22-year-old son Charley contracted the staph infection as well as he was right by Sam's side offering support to her every day after her burn. On Mother's Day he developed meningitis from an extreme allergic reaction he suffered as a result of the meds given to him for the infection. He was hospitalized for a week and had to leave school and his job to come back to live with us and recuperate. I can happily say he is healthy and well and flourishing again! My family is and will always be my greatest source of strength and inspiration. I have 5 incredible children. Three I gave birth to, and two I have the absolute joy of being a step mother to. And now, they are all bringing their partners into the mix. It's the absolute best! And I have been doing voiceovers from my portable studio that I take with me everywhere! I feel so lucky that technology has caught up to my dream of doing freelance voices while traveling the world! I am also helping with curation of the brand-new Skookum Festival in Stanley Park this September, and I'm working with a team to reignite a new Squamish music event in 2018."
Tamara has had a strong career in both radio and business. I always say that 'show business' is actually two words, show and business. Learning how to do both is a trait of the truly successful people in our industry. Tamara has been and continues to be a great champion of Canadian music, has a solid entrepreneurial bent, and is not afraid to try new things. While she's got the charm and a smile from a mile, she has ths substance too and has worked for everything she has become. She says she is so grateful to the people she met and worked with and befriended and loved along the way: "Radio can seem like a solo journey, but it is a true team sport."
Smart, friendly, fun, people developer, passionate, collegial and just lovely. What's not to love? Atta be Tamara!
Thank you, Tamara Stanners for being one of the "The Good Ones". Feel free to like and share Tamara's positive story. Who is the subject of tomorrow's JJ-365 Salutes? As they say, stay tuned.
Jim JJ Johnston is the CEO, President and Chief Talent/Content Coach for JJIMS INC. and works with talent in many different industries worldwide.