Shirley Gnome is one of a number of comics whose work is being released by 604 Records.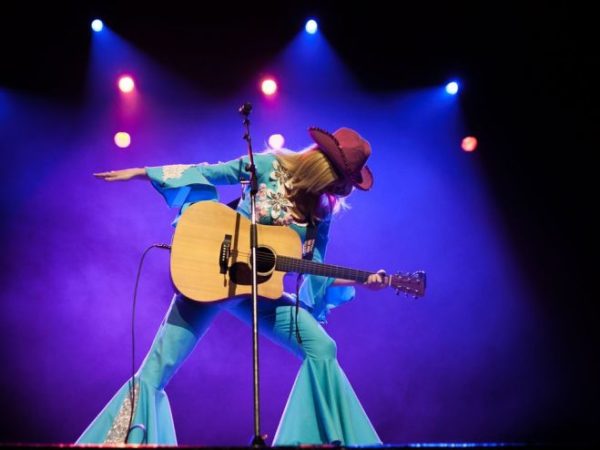 After a 33-year absence, the 2018 Juno Awards brought back the award for comedy album of the year. The return of the prize after more than three decades made clear something any casual observer with a Netflix account had already gleaned: Comedy is huge right now, and consuming it in recorded form is popular.
Never one to miss where the money is to be made, Canadian label 604 Records — which bills itself as "Canada's Greatest Indie Music Label" — appears poised to add "where you go to hear comedy" to its tag line.
Founded by Nickelback singer Chad Kroeger and attorney Jonathan Simkin, the company is home to a wide variety of artists ranging from pop star Carly Rae Jepsen and country ace Dallas Smith, to R&B act Schwey and hard rockers One Bad Son.
Its website also has comedy as a searchable genre.
You can find familiar names like Charlie Demers and raunchy country singer Shirley Gnome. Simkin says what initially brought 604 Records to comedy the fact he is a fan. Like many, he can recall the days when no one's album collection was complete without George Carlin, Cheech & Chong, and Weird Al Yankovic records.
 
"What attracted me to it, on one level was I'm a fan, and also the availability of comedy on YouTube," said Simkin.
"Like so many, on a stressful day I may take a micro break and pull up some classic bit by George Carlin, Mitch Hedberg, or Bill Hicks and it's always provided such welcome relief."
As it happened, Kevvy Mental, a member of 604 act Fake Shark and a busy producer, had been recording a lot of local comedy artists in his spare time. Simkin thought they should do something with the recordings.
"There was this ongoing discussion about why these artists were putting these quality recordings up on iTunes and nobody gave a crap and what could be done," said Simkin.
"I went to see one of these artists, Kevin Banner, and I thought he was great and wondered if he'd consider putting something out. It just felt to like there was a real gap in the market."
That was about two years ago. Banner became the first comedian signed to the label and his album Dreamboat dropped in 2016.
Today there are five comedy releases on 604 Records. Shirley Gnome's Taking It Up the Notch is easily one of the most salacious.
READ MORE  HERE  AT THE VANCOUVER SUN WEBSITE