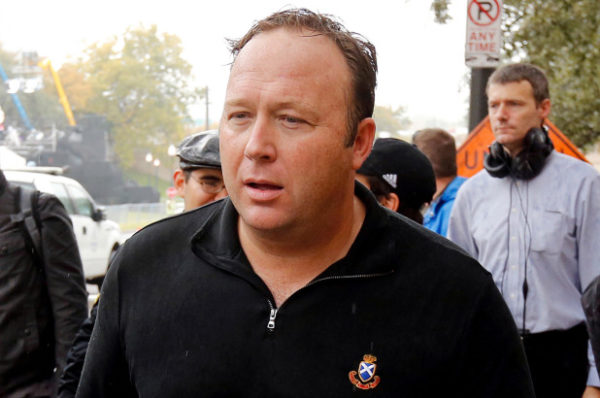 The Federal Communications Commission has lowered the boom on conspiracy theorist Alex Jones' flagship radio station, which also was hit with a $15,000 fine that its owners are refusing to pay.
A lawsuit filed this week in US District Court in Austin, Texas, accuses Liberty Radio of operating at 90.1 FM without federal authority since at least 2013, according to the Austin American-Statesman.
In place of the pirate station's offerings, religious programming aired on the frequency Wednesday.
The station, which stopped being transmitted over the air in December, has been streaming online and via a call-in "listen line," a check of its website txlr.net showed.
FCC officials from Houston went to the Austin area to investigate 90.1 FM after the agency received a complaint, the newspaper reported, citing court documents.
Using high-tech equipment, the agents traced the signal to the Orchard Plaza apartments at 1127 and 1205 E. 52nd St. in East Austin, where the radio was being operated out of a maintenance or utility room.
Until late last year, the complex — subject of several city nuisance violations — had been owned by an entity linked to Walter Olenick and M. Rae Nadler-Olenick, who are listed as the two defendants in the federal lawsuit over Liberty Radio, according to records.
According to a letter the FCC entered as an exhibit in the lawsuit, the Olenicks refused to pay the fine or recognize the agency's authority, saying they would consider its agents as trespassers if they return.
A message the Associated Press left with the Olenicks wasn't returned.
READ THE REST OF THIS N. Y. POST STORY  HERE