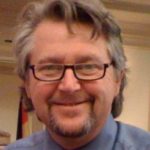 August 5, 2018
Welcome to JJ-365 Salutes. Over 2018, we pay tribute daily to one of "The Good Ones". Today we are shining the light on Gord Eno.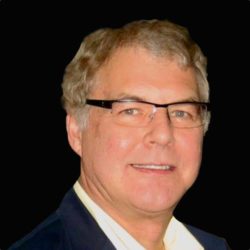 We have a lot of things in common. Legendary Moffat Moose Jaw ball tourneys, we both got our first programming gigs at CHAM in the Hammer (Hamilton), we both worked for 365'er Keith James, we both were Progam Directors in Vancouver, we both have been College Professors, we both grew up in houses (haha) and we both are active radio consultants and talent coaches.
While in high school he talked to a seasoned radio and TV guy about a possible career in broadcasting. The main takeaway he says: "The day you stop learning is the day you should get out." That advice stuck with him. This is a smart fellow, a teriffic student of the business and as astute as they come.
Orignally he wanted to be a TV cameraman so he applied to the TV and Radio program at Southern Alberta Institute of Technology (SAIT) in Calgary and they said "sorry, try again next year."
So, he went to his hometown radio station, CJDV Drumheller and promptly got a job. At first, it was playing God tapes and reading Road Bans. Soon he was spinning the hits on the nightly rock show. Gerry Siemens (who later Gord would work with for many years in Vancouver), who had filled a few shifts at CJDV before landing a job at CKYL Peace River told him to send the PD a demo tape. A few days later he was moving to the Land Of The Mighty Peace. Gerry and he were roomies and starving radio guys and with the mighty salaries we all made then, were forced to share some pretty slummy apartments.
When Moffat's farm team CHAB offered him more money (it might have been 25 bucks he says) and a mid-day shift in a bigger market he shoved everything he owned into his Plymouth Fury and headed to The "JAW". Moose Jaw is where he really began to learn radio. Don Aylesworth was the PD, Bruce Bowie was in mornings, Pat Bohn in Promotions, Duncan Cameron in sales and the late and great (and very mischievous I might add) Verne Traill was the GM. Keith James was the Moffat National PD (and would come to be his boss three times in his career) and would swing by often in his RV which was a radio on wheels.
In a few months it was time to be called up to the big leagues. Bruce went to CHED and became a long time and very successful Edmonton morning guy, and Gord went to CKXL Calgary. He couldn't believe it: "Can you imagine working for the station you grew up with; the best station in the world, and now, still a teenager, I wasn an official XL jock."
When he wasn't working Swing, he was at Mount Royal College working towards a degree in Music Education.
A few names he wants to make sure get recognized: Marty Forbes, Myke Thomas, Dr. Dan (next door neighbour, too) Bill Powers, Herm Harrison, Scoop Turner, Thom McBride, Roman Hurnacki, Russ Tyson, Dieter Stachow, Bob Merchant, John Clark, Mike Poole, Jack Berry, Brenda Dearing, J. Paul Huddleston, Laura Knopp, Hal Gardiner, Ron Wood, Bill Hayes, Tom Tompkins, Johnny Walker, the late and great Bruce Davidsen, Keith James, Bruce Sealy, Jim Jackson, Gavin Tucker, Rob McDonald, Davies, Shirley Gordon, Norm Edwards, Bob Steele, and Jim Davies.
When CKXL (and many other stations across the continent) aired the now famous Fantasy Park – A Concert Of The Mind broadcast, Gord was given a special project. The mission Gord should you decide to accept, and he did: Create The Return To Fantasy Park. Using live and studio recordings he simulated hours of a never ending outdoor concert starring a fantastical line-up of bands. It was a multitrack mishmash of songs with recreated feedback, guitar hum, mike checks, crowd clapping in time with the music, it was 'theatre of the mind'. Dubs were sent to all the Moffatt stations and CKXL ran segments every Saturday night for the rest of the summer. That got him hooked on production. A job opened up in that department and his career path took a turn. An oh yeah, as for those college plans? Gaaaabye.
His first day in Calgary he met Laura. Coincidentally, Laura was about to graduate from the SAIT TV and Radio program that he didn't get into. Gord says: "We fell fast in love, eventually married and have been together since that serendipitous moment when we met. She has courageously put up with a lot and supported me throughout my career."
In production Gord got to learn a lot from the best like Jody Lyons, the legendary jingle producer where he became part of Compro, a newly formed jingle division of Moffat working on projects with Jody.
Around that time, he focused more on the CHFM side of the building as it grew from a one-person beautiful music station to a small dynamic group of wonderful people making great AC radio (in Stereo!)
Then after a short break, there was a brief and unusual stint at CKST St. Albert/Edmonton, followed by a very busy stretch as a Freelance producer. With a kid on the way he left the unpredictable world of freelancing and sought the security of radio. They moved to Red Deer: CKRD TV and AM, CFCR FM for a full-time job as Promotion Manager. A year later, he thought a career at Radio Shack would solidify his new family's future. Another intensive learning experience and he did well enough to be transferred to launch the flagship Tandy Computer centre in downtown Calgary. It was decision time; continue up the ladder at Radio Shack or answer the siren call of radio. He called Greg Haraldson and Keith James to say that he'd do anything to work in radio again. So, they put him on weekends and 3 days writing spots. Eventually, he became Creative Director of both CKXL and CHFM. Keith James has one of the best set creative and production ears and mind ever. If you were his Creative Director, you definitely had your shite together. He worked with an awesome group of talented writes and producers by the same of Kathy Eccles, Janet Weir, Perry Scofield , Kim Dolny, Gord Dolny, Amin Bhatia, Glen Smith and 365'ers Daryl Holien and Chris Kennedy.
At the same time he also was working on becoming a Program Director picking up APD duties and working on the launch of CISS-AM.
A few more names to shout out says Gord; "Wayne Bryant, Jeff Vidler, Doug Gossen, Linda Hart, Judy Scown-Gearey, Paul Hanner, Hal Perry, Roy Hennesey, Cal Walker, Ken Norman, Mathew McBride, the late and great Kevin Nelsen, Bob Brown, Tony King, Jacquie Donaldson, Jerry Pendree, Cheryl Cohen, the late and great Norm Edwards, 365'er Bob Fisher, Richard Stroobant, Jenny Sugars, Ray Grover, Steve Olson, Paul Boucher, and Gary James."
Meanwhile in Hamilton, I was the Program Director and the late and great Alden Diehl and Chuck McCoy asked me if I wanted to move to Vancouver to program the FOX (my jaw dropped when they asked me and after I came to I said yes).
Keith James had Gord in mind and he was ready to be a Progam Director and was off to 820 CHAM. Keith mentored him through his first PD gig where he learned a ton and worked with a great group of folks. CHAMsters. The whole fam CHAMily. During their time they won CCMA Awards and were also nominated for both CMA and ACM Broadcast awards.
Another recession, the smell of a sale in the air and Moffat downsizing saw Gord and his young family headed back west, where they overshot Calgary and landed in Vancouver. Brad Phillips was building the launch team for Z95.3FM. The license was granted with a staggering CTRC Spoken Word commitment and healthy Canadian Talent Development grants to the arts community. Brad was looking for an all-round radio guy with a performing arts background: "When I told Brad that I was a experienced radio guy with a performing arts background he believed me. I loaded up the family in our piece of shit station wagon with fake wood on the side and drove from Hamilton to Vancouver. My title was Information and Cultural Director, the job was as unique as the title. The talk show 'Sex, Lies and Audiotape' was one of my Spoken word responsibilities as was 'Into the Arts', a weekly one-hour magazine show featuring folks across the full spectrum of the arts. Over 300 interviews. The interaction with arts community was some of the most fun I'd had in radio.
By the way, I really did have a performing arts background. I had played piano and woodwinds, a bit of post secondary music education, sang in church choirs but here's what a lot of people don't know. I was also a member of the Calgary Philaharmonic Chorus, took singing lessons, and sang in a Renaissance period chamber choir in Hamilton/Toronto. The pinnacle of my Performance Arts background was singing in a Calgary Opera's production of Il Trovatore. I was a soldier, a gypsy and played 2nd Anvil in the, well, Anvil Chorus."
The CRTC finally dropped the Spoken Word requirements and as the Spoken Word guy there was no more job. They let him stay on for a few months to fill a morning news vacancy on CISL. He says: "When I was finished butchering the news on CISL I got call from Gerry Siemens. Jimmy Pattison had hired Gerry to give JR Country a new coat of paint and launch The Bridge, Canada's first contemporary Christian station. "
Gerry began to make improvements and Gord was hired as Production Manager to kick the production values up a notch, primarily branding and imaging. When Gerry was promoted to GM Gord moved into the PD chair and they had a good long run."
The experiment with Christian radio did not produce the expected results and Gord was tasked to lead the launch team for The Unforgettable 600 AM. It was a well targeted and positioned station. There was no other station like it and he loved it. The music was a mix of original Standards and MOR of 50s and 60s, with a sprinkling of covers of that era from contemporary artists, many local. Michael Buble got heavy airplay before he was 'discovered' He was one of the guest artists at a 600 AM "Basics For Babies Breakfast" and a friend of the radio station.
For ten years Gord wrote The Weekly Jock Memo, an internal newsletter listing the new adds, promo updates, talent tips and programming philosophy and pictures. He's guessing there were over 500 hundred WJMs written over the years. The banner on each issue included the reminder that all of our content should always be 'screened through the Who Gives A Shit filter'.
Their gang built a great station, as JR-FM evolved into a leading station in Country radio, winning lots of industry awards and more strong ratings 'books' than not. Jaye Albright, their consultant, was a tremendous part of both the station's and his professional growth. Gord says he learned so much from Jaye, not only programming but Jaye helped broaden his understanding of empathy. Jaye says: "GM Gerry Siemens brought Gord aboard as PD (an unbelievable 30 years ago!) that the station finally overcame it's "Junior Country" image nationally."
Late in his run at Pattison, Gord and Laura took a Trip to Europe. It was a rewarding and life changing trip. The history, the culture, a new perspective.
Gord sums up; "At JR-FM we did lots of good stuff, saw the division grow, and met and worked with many fine folks. If I started listing names of people I loved working with, I'd have to list about 19 years of staff lists. The relationship and influences on my career from artists and music business is a very long list, too. Over the years and over the changes I was fortunate to work with folks I sincerely respected and and developed strong relationships. They know who they are, and I thank them for being part of my life. Of course, I must mention Gerry Siemens, and Mark Rogers. We collaborated and managed through a lot of highs and lows. One person I worked with the most was Mark Patric, at the time, Music Director and Assistant Program Director of JR-FM (now GM) and 600 AM. And we had a lot of fun. And eventually the day came when it was time to go. 19 years is a long time, likely too long. I felt I had stopped learning and time to get out. What do I really want to do with the rest of my life?
First, I went back to school. I got the very first UBC Certificate in Digital Content and Communications and was pleased that I still had the ability to learn. (Honours)
Then a period of discovery and increased creativity."
Since that time Gord's consultancy has kept him busy (www.gordenomedia.com). His is a consultant for Digital Content & Communications, Radio Programming, Podcast Development, and Talent and Management coaching. Gord and I had a chance to work together for a brief time on a project on the west coast and I really enjoyed that time and learned from him.
For the last couple of years, he has also been a Professor of Broadcast and Media Communications at BCIT in Vancouver.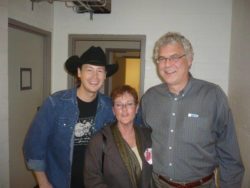 The student teaching students. Remember where we started: "The day you stop learning is the day you should get out." This guy never stops learning. Gord is an unassuming, head down, get it done kind of a guy. He shys away and deflects credit. Very intelligent, hard working, solid family man, and great contributor to this crazy industry of ours. Atta be Gord.
Thank you, Gord Eno for being on of the "The Good Ones". Feel free to like and share the Gord's positive story. Who is the subject of tomorrow's JJ-365 Salutes? As they say, stay tuned.
Jim JJ Johnston is the CEO, President and Chief Talent Coach for JJIMS INC. and works with talent in many different industries worldwide.