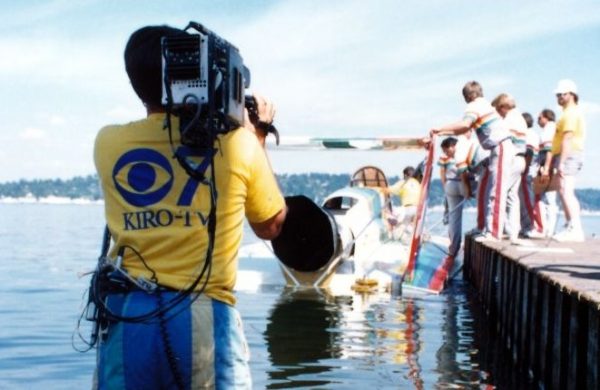 .
Wave goodbye: Live Seafair hydroplane-race TV coverage sputters out after 66 years
Another local tradition falls as KIRO and Seafair are ready to ink a contract ending live TV hydroplane coverage and replacing it with a Sunday evening wrap-up. It ends 66 years of live television coverage of the event.
By Eric Lacitis
Seattle Times
Originally published March 25, 2017
At the Active Auto Care shop in Auburn the guys don't just talk engines, they also talk hydroplane racing. They're locals, you know?
Rich Matkin, 61, Newport High class of 1971, who went to his first hydro race at age 4 or 5, is one of the guys.
They've been hearing something disconcerting. KIRO is going to stop live, real-time broadcasting of the Seafair hydro races on Sundays.
Read More HERE