ON THIS DAY in 1874
"The Maple Leaf Forever," one of Canada's most famous patriotic songs, was said to have been performed for the first time during the laying of the foundation stone for the Christian Baptist Church in Newmarket, Ontario. The song's composer, Alexander Muir, conducted a choir of schoolchildren. But the song likely had its first public performance years earlier. An 1871 sheet music edition said it had been "sung with great applause by J-F Hardy, Esquire, in his popular entertainments."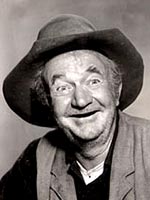 In 1894, character actor Walter Brennan was born in Swampscott Mass.  He won three supporting actor Oscars before embarking on a successful TV career in the series The Real McCoys, The Tycoon & The Guns of Will Sonnett.  He also made a few non-singing recordings, the most popular being "Old Rivers" and "Dutchman's Gold."  He died of emphysema Sep 21, 1974 at age 80.
In 1908, radio star Harold (Hal) Peary was born in San Leandro Calif. The character for which he is remembered, Throckmorton P. Gildersleeve, was born in Chicago on the Fibber McGee and Molly show.  He was enough of a hit as a supporting player that in the summer of 1941 he was given his own starring vehicle, NBC's The Great Gildersleeve, the first known spinoff in American broadcasting history. Peary left the role in 1950, but never found anything as successful with the listening or viewing public.  He died March 30 1985 at age 76.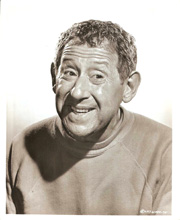 Also in 1908, character actor Jack Gilford was born Yankel Gellman in New York City.  During the 1950s he was a victim of the McCarthy blacklisting which stalled his TV career until the early 1960s. But after that, he became a regular popular comic character actor on dozens of TV series and movies. He was most recognized for being the rubber-faced guy on the Cracker Jacks commercials for a dozen years from 1960-1972.  He had a regular role on TV's Soap, The Duck Factory, Apple Pie, Paul Sand in Friends & Lovers,and  the David Frost Revue. He died of stomach cancer June 2, 1990 at age 81.
In 1920, the Canadian Marconi Company made the first trans-Atlantic two-way radio broadcast from Signal Hill, Newfoundland, to the S-S "Victoria" 1200 miles away.
In 1922, AT&T began broadcasting on radio station WBAY New York City, the predecessor of WEAF, WNBC, WRCA and the current WFAN.  AT&T broadcast assets within a few years were early NBC properties.
In 1925, 2XAG in Schenectady, NY became the first radio station in the U.S. to broadcast with a 50,000-watt transmitter.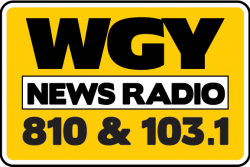 The station, soon to be known as WGY Radio, could broadcast with 50,000 watts, since it was owned by the General Electric Company — a company that knew lots about watts. Today, WGY still broadcasts with its original call letters and is still using 50,000 watts of power.
In 1934, Grammy-winning jazz musician & composer Don Ellis was born In Los Angeles.  His most notable contribution was composing the score for the 1973 hit film The French Connection.  He suffered heart problems in the mid 70's & died Dec 17, 1978 at age 44.
In 1939, TV station W2XBS in New York City presented television's first musical comedy.The show was Topsy and Eva.
In 1942, Capitol Records claimed its first #1 hit. It was one of the first six records the new label released on July 1. It was 'Cow Cow Boogie,' by 17-year-old singer Ella Mae Morse and the Freddy Slack Orch.
In 1944, Bing Crosby and the Andrews Sisters recorded 'Don't Fence Me In,' a Cole Porter song which a few months later would top the pop charts and sell a million records.
In 1952, CBC/Radio Canada TV covered a Montreal Royals baseball game. It was the first experimental Canadian telecast. Regular programming began in September.
In 1958, pioneer Hollywood film executive Harry Warner, born in London Ontario, died at age 76. The studio bearing the Warner Bros. name has been a key player in the first 60 years of commercial TV.
Also in 1960, at the second of her three Hollywood studio sessions in July, Connie Francis recorded "My Heart Has A Mind Of Its Own" for the MGM label. Take 37 from today's session was chosen and became her first #1 pop hit.
In 1963, 20-year old UK singer Cilla Black, a discovery of Beatles' manager Brian Epstein, made her first test recording for the EMI label.
Also in 1964, The Rolling Stones' single "It's All Over Now" was released in the US and Canada, and soon became their first #1 hit.
In 1965, Bob Dylan, backed by the Paul Butterfield Blues Band, horrified many in the audience at the Newport Folk Festival with his new electric sound. He was booed off stage after three tunes, but returned with his acoustic guitar to play "It's All Over Now, Baby Blue" and "Mr. Tambourine Man."

In 1966, Motown released the Supremes' new single "You Can't Hurry Love," which would soon be the trio's seventh #1 pop hit.
Also in 1966, The Monkees recorded their first single and future #1 hit, "Last Train To Clarksville" at RCA Victor studios in Hollywood.
Still in 1966, at the Hollywood Bowl, the Rolling Stones performed their last U.S. concert with Brian Jones.
In 1967, Tommy Duncan, for many years the vocalist with Bob Wills, the King of Western Swing, died at 56. Duncan's bluesy baritone was featured on Wills's 1940 million-seller "New San Antonio Rose."
Also on this date in 1967, the Beatles and other British rock bands signed an ad in a London newspaper urging the legalization of marijuana.
In 1968, The Beatles made an attempt to tape George Harrison's "While My Guitar Gently Weeps" but were unhappy with the results, until September 6th when Eric Clapton added his lead guitar solo to the track.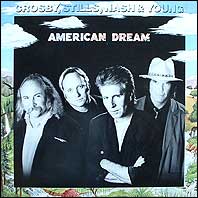 In 1969, Toronto native Neil Young joined Crosby, Stills & Nash for the first time at a concert at the Fillmore East in New York. Young had worked with Stephen Stills in Buffalo Springfield. Crosby, Stills, Nash and Young's second appearance was at the Woodstock Festival a month later. The quartet broke up in 1971 but re-formed a number of times in later years.
Also in 1969, a crowd of 70,000 showed up for the Seattle Pop Festival at Woodinville, northeast of the Emerald City. 26 acts & groups entertained over the three days, including Chuck Berry, The Byrds, Chicago Transit Authority, Bo Diddley, The Doors, Guess Who, Led Zeppelin, Santana, Ike & Tina Turner, Vanilla Fudge and Alice Cooper.
Still in 1969, The Beatles recorded the rhythm track for "Polythene Pam" and "She Came In Through The Bathroom Window," but production was not completed until July 30.
Again in 1969, John Sinclair, manager of the Detroit-based hard-rock band M-C-5, was sentenced to up to 10 years in prison for marijuana possession. Sinclair was also head of the radical White Panther Party. Some record stores had refused to stock M-C-5's 1968 debut album, "Kick Out the Jams," because of obscenities in the title cut.
In 1970, "(They Long to Be) Close to You" by the Carpenters topped the charts and stayed there for 4 weeks.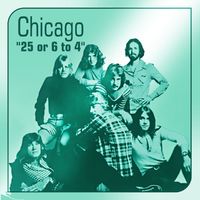 Also in 1970, Chicago's future Top 5 single "25 or 6 to 4" was released.
Still in 1970, Fantasy Records released Creedence Clearwater Revival's 5th studio album, "Cosmo's Factory," named for the room where they practiced early in their career.
In 1971, the Beach Boys released their 17th studio album "Surf's Up."
In 1975, NBC-TV's "The Midnight Special" featured songs by Neil Sedaka, Janis Ian, Jessi Colter, and Kraftwerk. Hostess for the week was Helen Reddy.
Also in 1975, David Bowie's single "Fame" was released, featuring vocal contributions by John Lennon that led to the ex-Beatle getting a shared songwriting credit.

In 1976, Canadian folk singers Kate & Anna McGarrigle made their London debut at the Victoria Palace. One British critic called their music "a holy marriage of strong sentiment and brilliant, pure singing," and said their voices were among the best to be heard in popular music.
Also in 1976, Boston released their self-titled debut album which would eventually sell nearly 20 million copies worldwide.
In 1980, KISS introduced their new drummer, Eric Carr, replacing Peter Criss at a concert at the Palladium Theatre in New York City.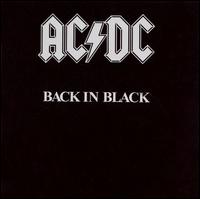 Also in 1980, AC\DC released "Back In Black," their first album with Brian Johnson as lead singer.
In 1981, "The One That You Love" by Air Supply topped the charts, becoming the first Australian group to have a North American #1.
In 1984, blues singer Willie Mae (Big Mama) Thornton died in Los Angeles of a heart attack at age 57. She's best known for recording the original version of the Elvis Presley hit "Hound Dog." Thornton's single topped the R-and-B chart in 1953.
In 1988, R.E.M. started recording their sixth album 'Green' at Ardent Studios in Memphis.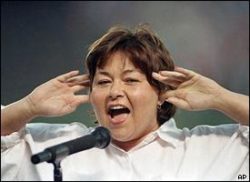 In 1990, comic & TV star Roseanne Barr was booed off the field after she screeched a crotch-grabbing rendition of the US national anthem at a Padres baseball game in San Diego. President Bush called the performance "disgusting."
Also in 1990, Toronto's blind blues guitarist Jeff Healey and Bonnie Raitt opened a tour of the US in Poughkeepsie NY.
In 1992, actor Alfred Drake, who sang his way to stardom in the original Broadway production of "Oklahoma!" in 1943, died in New York at 77, after heart failure blamed on his battle with cancer. Drake won a 1954 Tony Award for his role as a poet who becomes Emir of Baghdad (for just a day) in "Kismet."
Also in 1992, Bryan Adams helped two motorists whose car struck his on a highway in St. Gellen, Switzerland. Adams was traveling from Zurich to Vienna as part of a concert tour when the other car skidded out of control, grazed his car and hit an embankment.

In 1995, country singer Charlie Rich died in his sleep in Hammond, Louisiana of a blood clot in the lungs. He was 62. Rich began as a rockabilly artist for Sun Records in Memphis in 1958, but didn't gain wide success until 1973 when his ballads "Behind Closed Doors" and "The Most Beautiful Girl" crossed over to the pop charts.
Also in 1995, Jimi Hendrix's father regained the rights to his son's music. Under a court settlement, Al Hendrix paid an undisclosed amount to companies that had controlled the rights for 20 years. Hendrix died in 1970.
In 1996, a Montreal-staged telethon raised more than three-million dollars for flood victims in Quebec's Saguenay region. Sarah McLachlan, Robert Charlebois and Gilles Vigneault were among the artists who appeared live. There were also video performances from Celine Dion, Alanis Morissette and Bryan Adams.
In 1997, a jury found All in the Family star Carroll O'Connor not guilty of slandering Harry Perzigian, whom O'Connor accused of supplying his dead son the drugs on which he overdosed.
Also in 1997, Autumn Jackson was convicted of trying to extort $40 million from Bill Cosby. She had claimed to be the comedian's illegitimate daughter.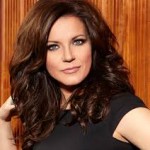 Still in 1997, on the Grand Old Opry Martina McBride introduced her new single "Broken Wing" with a special guest. Her father, Daryl Schiff (considered a part-time singer) joined her on stage.
In 1999, veteran broadcast journalist Martin Agronsky, who joined NBC Radio as a foreign correspondent in 1940, and went on to a distinguished career with all three US TV networks, died of congestive heart failure at age 84.
Also in 1999, all hell broke loose at Woodstock 99. Fires fueled by paper plates, pizza boxes and garbage strewn around everywhere broke out during a set by the Red Hot Chili Peppers. The group's encore was delayed after a remote sound tower began to burn. A fire truck was brought in to put out the blaze.
In 2001, Mariah Carey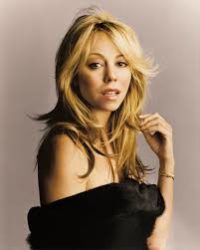 checked herself into a hospital suffering from an emotional and physical breakdown.
Also in 2001, singer Bonnie Raitt, former Doors drummer John Densmore and other protestors were arrested in suburban Chicago. They were demonstrating against Boise Cascade Corporation, charging that it helped destroy ancient rainforests
In 2002, a second radio station operated by "Radio Punjab" started broadcasting from Washington State into the Vancouver area.  Its studios are in Surrey.The signal is picked up over the internet and broadcast from the KCCF 1550 transmitter near Ferndale.  This means that both AM 1550 & 1600 are different Radio Punjab services.

Also in 2002, Jennifer Lopez filed for divorce from her second husband, Cris Judd.
In 2003, Erik Braunn, the lead guitarist for the '60s rock band Iron Butterfly, died of cardiac arrest in Los Angeles at age 52. Braunn was 16 when he joined Iron Butterfly. He was the lead guitarist on the band's 1968 anthem "In-A-Gadda-Da-Vida." The album went platinum and stayed on the national sales charts for two years. A three-minute version of the original, 17-minute "In-A-Gadda-Da-Vida" became a Top 40 radio hit. Braunn occasionally reunited with the band for performances, and worked as a songwriter, musician and producer.
In 2004, Jimmy Buffett went to No.1 on the Billboard album chart with 'License To Chill', the singer songwriters first No.1 album.
In 2005,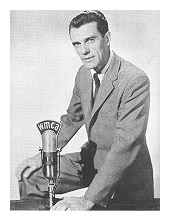 it was reported that disc jockey Joe O'Brien had been killed in a car crash at the age of 90. O'Brien spent 50 years in New York radio beginning in 1935. The pinnacle of his career was at WMCA during the 1960s as part of "The Good Guys" – a lineup of unforgettable Top 40 DJs.
In 2006, Metallica put up four albums for sale on iTunes. The albums "Kill 'Em All", "Ride The Lightning", "Master of Puppets" and "…And Just For All" included previously unreleased tracks recorded in Seatle in 1989. Metallica had led the charge against the original Napster online file-sharing service.
Also in 2006, George Michael phoned the UK daytime TV Richard and Judy show to talk about the recent story when he was caught 'cruising' for sex and was photographed kissing and groping with a stranger.
In 2008, Nine Inch Nails' 'Lights In The Sky' tour kicked off at a festival at Pemberton BC, north of Vancouver. Tickets were pre-sold in "extremely limited allotments" to curb illegal scalping.
In 2009, Maxwell went to No.1 on the Billboard album chart with 'BLACKsummers'night', the R&B singer's fourth studio album.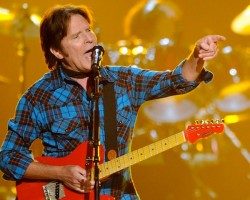 In 2010, John Fogerty sang his baseball-themed song "Centerfield" as it was inducted into the Major League Baseball Hall of Fame in Cooperstown NY. It features the lyrics "Put me in coach, I'm ready to play, today."
Also in 2010, bandleader/singer Louis Prima was posthumously awarded a star on the Hollywood Walk of Fame.  His 1950's recordings with his then-wife Keely Smithare considered pop classics.
In 2013, Emmy award-winning game show director Mark Corwin, who helmed more that 2,000 episodes of TV's Wheel of Fortune beginning in 1999,  succumbed to cancer in Los Angeles at age 65. Earlier he had been the Associate Director on Hollywood Squares, Password Plus, The New High Rollers, Card Sharks, and Jeopardy!
In 2016,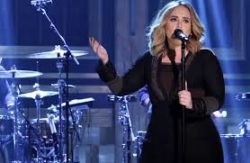 Adele's North American tour reached Seattle for the first of two nights at Key Arena.
In 2017, Barbara Sinatra, philanthropist and 4th wife of the legendary singer Frank Sinatra, died at age 90.  Her 22 years wed to the crooner until his 1998 death was his longest-lasting marriage.
Also in 2017, Nielsen began counting U.S. viewership on new streaming TV services offered by Hulu and YouTube toward the official ratings for shows.
Today's Birthdays:
Character actor Ken Swofford (Fame, Murder She Wrote) is 85.
Actress Barbara Harris (The Nurses, Stand Up & Cheer) is 83.
Singer Donna Theodore is 77.
Singer-guitarist Bruce Woodley of The Seekers is 76.
Yardbirds drummer Jim McCarty is 75.
Bassist Verdine White of Earth, Wind and Fire is 67.
Actor Mark Rolston (The Shield, Profiler) is 66.
Winnipeg-born actor Tom McCamus (Orphan Black, Mutant X, Waking up Wally: The Walter Gretsky Story) is 63.
Supermodel Iman (Tyra Banks Show, Project Runway) is 63.
Singer/guitarist Thurston Moore of Sonic Youth is 60.
Actress/singer Bobbie Eakes (All My Children, The Bold & the Beautiful) is 57.
Actress Katherine Kelly Lang (The Bold & the Beautiful, Young & the Restless) is 57.
CTV National News anchor Lisa LaFlamme is 54.
Country singer Marty Brown is 53.
Actress Illeana Douglas (Action, Law & Order SVU) is 53.
Actress Jackie Guerra (First Time Out, American Family) is 53.
Actor Matt LeBlanc (Episodes, Joey, Friends) is 51.
Actress Wendy Raquel Robinson (The Game, The Steve Harvey Show) is 51.
Actor/writer Marc Wasserman (21 Jump Street) is 50.
Actor D.B. Woodside (24) is 49.
Actress Yvonne Sciò (One Life to Live) is 49.
Actress Miriam Shor (Younger, Swingtown, GCB) is 47.
Actor  David Denman (Parenthood, The Office) is 45.
Vancouver-born actor Aaron Craven (Somewhere Between, Ties That Bind, Gracepoint) is 44.
Actor Jay R. Ferguson (Living Biblically, The Real O'Neills, Mad Men, Evening Shade, The Outsiders) is 44.
Actress/TV personality Adrienne Janic (Competition Ready, The Real Housewives of Beverly Hills) is 44.
Singer/actor Juan Pablo Di Pace (Dallas 2014) is 39.
Actress/TV personality Jamie Hill Fuller (The Amazing Race, Hot Girls Hot Things) is 35.
Actor Lenny Platt (One Life to Live, Quantico, How to Get Away With Murder) is 34.
Actor James Lafferty (One Tree Hill) is 33.
Actress Katie Gill (My Synthesized Life, Baby Daddy) is 33.
Actress Shantel VanSanten (Gang Related, One Tree Hill) is 33.
Toronto-born actress Sumela Kay (Crossing the Line, Virtual Mom) is 32.
UK singer/songwriter Kyla La Grange is 32.
Actor Michael Welch (Joan of Arcadia, Z Nation) is 31.
Actress Linsey Godfrey (The Bold and the Beautiful, Surface) is 30.
Actor Andrew Caldwell (Randy Cunningham: 9th Grade Ninja) is 29.
Portland Ore.-born actress Jillian Clare (Days of Our Lives, Miss Behave) is 26.
Actor Preston Bailey (Dexter) is 18.
Actor Mason Cook (Legends) is 18.
Actor Pierce Gagnon (Boss Baby: Back in Business, Extant, Twin Peaks, One Tree Hill) is 13.
Chart Toppers – July 25th
1951
Too Young – Nat King Cole
My Truly, Truly Fair – Guy Mitchell
Mister and Mississippi – Patti Page
I Wanna Play House with You – Eddy Arnold
1960
I'm Sorry – Brenda Lee
Only the Lonely – Roy Orbison
Itsy Bitsy Teeny Weenie Yellow Polkadot Bikini – Brian Hyland
Please Help Me, I'm Falling – Hank Locklin
1969
In the Year 2525 – Zager & Evans
Good Morning Starshine – Oliver
Crystal Blue Persuasion – Tommy James & The Shondells
Johnny B. Goode – Buck Owens
1978
Shadow Dancing – Andy Gibb
Baker Street – Gerry Rafferty
Miss You – The Rolling Stones
Only One Love in My Life – Ronnie Milsap
1987
Alone – Heart
Shakedown – Bob Seger
I Still Haven't Found What I'm Looking For – U2
The Weekend – Steve Wariner
1996
How Do U Want It/California Love – 2 Pac (featuring KC & JoJo)
You're Makin' Me High/Let It Flow – Toni Braxton
Give Me One Reason – Tracy Chapman
Daddy's Money – Ricochet
2005
We Belong Together  – Mariah Carey
Behind These Hazel Eyes  – Kelly Clarkson
Don't Phunk With My Heart  – Black Eyed Peas
As Good As I Once Was – Toby Keith