The results aren't pretty viewing for the BBC's female stars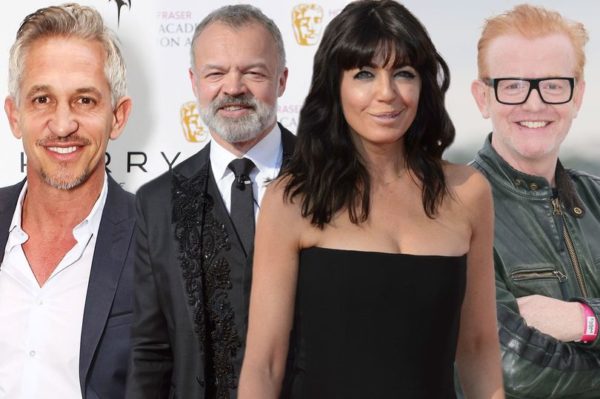 The BBC's annual salary report has dropped – and once again, women have been missed out when it comes to the top-paid talent.
Despite the corporation coming under fire last year for its gender pay gap, the top 10 highest-paid stars are still all white men.
Gary Linker takes the top spot, earning over £1.75million for his presenting and punditry on various sporting programmes, while Chris Evans took home a cool £1.66million despite quitting Top Gear.
Claudia Winkleman is the highest-paid woman at the BBC, earning between £370,000-£379,999 in the year to April 2018, but even she only sits at number 13.
While the figures still show a strong male bias, the BBC has said it's closed its gender pay gap from 9.3% to 7.6% and wants to achieve parity for men and women doing the same job by 2020.
For the BBC salaries list in full, PLEASE CLICK  HERE!