Fox Sports Talk Gone, Eagles and Beatles Back!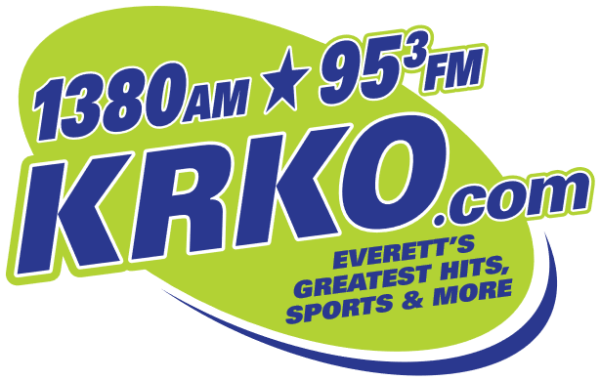 KRKO is rebranding as Everett's Greatest Hits, Sports and More on FM 95.3 and AM 1380. True to their history, they'll remain the singular broadcaster of the Everett Aquasox, Silvertips and high school games as well as continuing to showcase local high school athletes in the Prep Sports Weekly.
Now that the boosted signal has been going strong for nearly a decade, they're ready for their next big change. KRKO announced that beginning July 9, 2018 they are ending their relationship with the National Fox Sports Network. They have ended their connection with all Fox Sports feeds and syndicated programs in order to return to those humble roots: serving the local population with the hits of the last 40 years, local sports, talk and more.
KRKO has the honor to be among the longest continuously operating radio stations on the entire West Coast. It is set apart from Seattle area-based stations as being owned and operated by a local family, with humble roots in the soil of Snohomish County. Today, KRKO AM broadcasts with a signal power to match the ilk of any Seattle-metro station at a world-class 50,000 watts.
"Our strength is, and has always been, our local focus," says Chuck Maylin, the General Manager of Post Media Team. Post Media Team is comprised of KRKO AM 1380 and FM 95.3, KXA AM 1520 and FM 101.1, as well as a digital media outlet the Everett Post, which showcases local, daily news and operates as the landing site for the radio's streaming platforms.
For nearly the last twenty years, the station has branded as ESPN or Fox Sports. Now, KRKO is circling back to representing their own brand. They will specialize in playing music you heard from them first, while maintaining a hyper-local seasonal sports broadcast schedule that will keep Snohomish area residents in the know about their favorite local teams.
Maylin goes on to say, "These changes and modifications, removing ourselves from the general umbrella of FOX, will once again allow us to focus with only the most local content possible. Under the FOX Sports model, we weren't able to focus full time on being local. Now, we can do that."