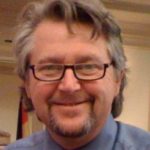 July 7, 2018
Welcome to JJ-365 Salutes. Over 2018, we pay tribute daily to one of "The Good Ones". Today we are shining the light on "The Ches", Dave Chesney.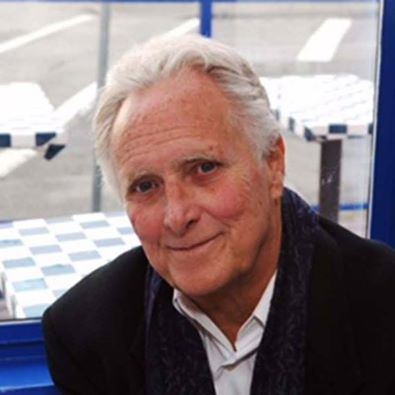 This fellow is a master story teller. I remember him elucidating me with the legend of Jerry Lee Lewis playing at 86 Street and how Jerry was docile for most of the show but then out of nowhere got up, kicked the stool away, pounded the piano for hours and brought the house down. The way Ches says it really makes you want to have been there.
Dave was one of the first guys I met when I arrived at Richards and Nelson at the helm of CFOX. Dave will always have an affinity for the FOX and was of the fabric of the station. He continues today to be a part of the glue that keeps the west coast music and radio scene together. He welcomed me with open arms with his genuine and friendly smile and I still count on him as one of the most positive dudes I know.
He says it all began at a young age for him. He comes by his love of the media and music industry honestly. His father, "Uncle Joe" Chesney held down a number of positions at The Top Dog CKNW radio, that was until the station got wind he was looking to apply for a radio station license in Surrey. After being shown the door "Uncle Joe" ended up pioneering country music on the west coast with an afternoon drive show on talk show giant CJOR. Along with Vic Waters his father played both kinds of music, country & western. In around 1961 Joe successfully landed a license to operate a radio station in Langley British Columbia. CJJC The Voice of the Valley became British Columbia's first 24-hour country music radio station.
Dave was afforded the golden opportunity growing up to be around radio stations and broadcasters: "CJJC was a real life WKRP. Being the boss's kid and working in a creative environment, I had two choices. 1. Just be the boss's kid or …2. Ploughing my row deeper and truer than everyone else. I chose #2 and as result earned the respect of my fellow workers and later my staff."
But alas as much as he loved the gig, he loved rock n roll more. One of the promotion men who used to make the long journey out to the Valley to service CJJC with country product was Frank Gigliotti. Frank inadvertently informed Dave that CKLG-FM was about to go through a metamorphosis under the leadership of The Real Roy Hennessy, former morning boss jock on CKLG. Dave jumped ship and became the music and promotion director for FM/99. Dave says his stay at CFOX was short and sweet: "One of my main duties as a music director was to deal with record company reps vying to get their music on the radio. CBS Records in the late 70's was looking to expand their market share by adding additional reps in the major markets across Canada. I applied for a position of the Epic/Portrait/Associated labels position in the Vancouver branch and was successful in attaining the position."
The next 14 years was a blur he says: "The 60's certainly was a heady time in the music business, but let me tell you this, the 80's was the period of excess. With the introduction of MTV and MUCHMUSIC the sales of pre-recorded music exploded. The CBS Records wrecking crew in my humble opinion owned the streets. First under the leadership of Brad Weir and then 365'er Kim Zayac. I attained 'record heights.' I cannot thank or say enough about those two gentlemen. I proudly still call them friends. I went on to win the Top Promotion Man award 6 consecutive years. Then it all came to a screeching halt."
SONY MUSIC bought CBS records and everything changed. Dave distinctly remembers sitting in his office one day and realized they had 6 or 7 of the Top 10 records and he didn't want to listen to any of them. He thought to himself, well I have a pretty extensive radio background and now I fully understand how a major label works. He left CBS records and threw in with Larry Wanagas who at the time had rung the proverbial brass bell with K.D. Lang from a little office on the edge of Vancouver's Granville island. Ches joined BUMSTEAD PRODUCTIONS as the national marketing director and eventually that job morphed into a co-management with Wanagas for The Blue Shadows (Billy Cowsill). By this time Larry relocated to New York but Dave stayed on the westcoast to be there for his aging mom, a decision he will never regret. She was always there for him especially at a lot of crucial times in his life.
When The Blue Shadows disbanded Dave ended up producing music videos, did contract work for a number of artists and quite synchronistically ended up as an instructor at a private music college called the Pacific Audio Visual Institute. He enjoyed his years working with young students who were looking for a career in the music and radio industry and called that time very rewarding.
Around this time Dave and his late and great wife Laurie (total sweetie) moved back to his roots, White Rock BC. Upon his return he quickly realized: "My White Rock was going through some major changes, many of which I did not agree with. My father at a young age pounded into my head 'Dave put up or shut up! If you aren't prepared to roll up your sleeves and attack a problem we really don't want to hear what you have to say."
Well when it came to White Rock he couldn't shut up (Interesting the way he says "White Rock". He makes sure that the "T" is pronounced and he makes sure it is said as two distinct words).
He says two things happened: "I knew from my media experience that technology had an immensely negative impact on the music industry and I knew what was happening with newspapers. They were next. Yet I also knew people had a voracious appetite for LOCAL news. Now as everyone reading this knows in order to start a radio or television station you need millions of dollars and government approval. Yet on-line newspapers did not need any government approval. Before I knew it I had started Canada's First independent online newspaper, The White Rock Sun www.whiterocksun.com. That was thirteen years ago this past June.
The second thing that I did was roll up my sleeves and run for White Rock city council. It took a couple shots but four years ago I secured a seat on White Rock council. We are coming to the end of our mandate and I have every intention of seeking another term. In addition to holding a seat on council and publishing the White Rock Sun I handle media for local independent promoter Rob Warwick/Rockitboy Entertainment."
As he looks back he describes it as one hell of a ride: "I enjoy reading your posts Jim. Many I know, some I don't know personally but usually know by name. I don't know if lasting friendships are as prevelant as the radio and music industry have afforded so many of us. I can go years between seeing or talking to so many colleagues and when we do meet, it seems like yesterday. I sometimes think people who went to war together probably have the same kind of a bond.
Highlights of my career could fill a book, which no one wants to read (wrong Ches, we all want to know). Well at least not anyone that would be willing to pay for it (wrong again). With that said though, milestones include presenting Stevie Ray Vaughn with his first gold record, working with country greats like George Jones (the first time I was a stammering fool), being instrumental in CBS RECORDS signing Barney Bentall & The Legendary Hearts and working with THE CLASH on their first North American show at the Commodore Ballroom. Damn I thought I saw the future of rock n roll that night."
I just love this guy and have been wanting to write about him for some time. He was one of the first guys on my 365 list. During the tumultuous rock and roll times, Dave was always a gent. He handled any situation being, well, "The Ches." He is a humble and graceful cat who has had a big stake in the shaping of the west coast media and music scene. Not sure you will find a much better person and pal than Dave. Salt of the earth. Please do write that book Ches, you have so many stories to tell and I know hundreds who will line up to buy it and read it. Atta be brother!
Thank you, Dave Chesney, for being on of the "The Good Ones". Feel free to like and share Dave's positive story. Who is the subject of tomorrow's JJ-365 Salutes? As they say, stay tuned.
Jim JJ Johnston is the CEO, President and Chief Talent Coach for JJIMS INC. and works with talent in many different industries worldwide.