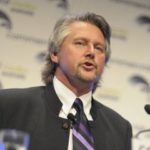 JJ. Jim Johnston
July 3, 2018
Welcome to JJ-365 Salutes. Over 2018, we pay tribute daily to one of "The Good Ones". Today we are shining the light on Shirley McQueen.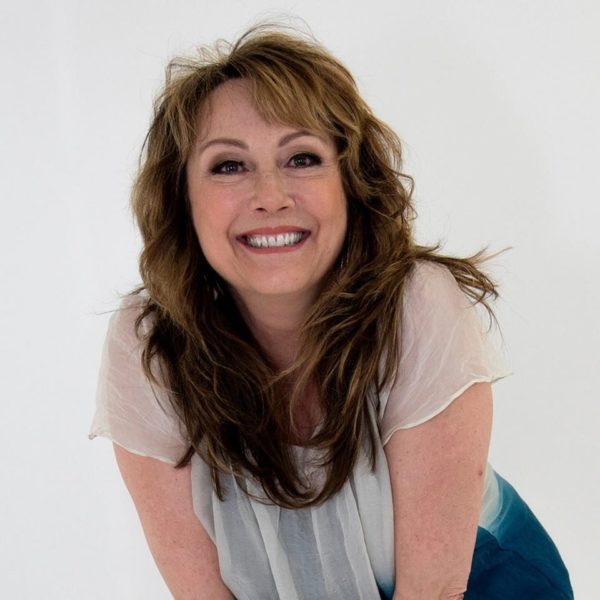 I don't know Shirley well, but I can tell you in the times that we have seen each other, mostly music or industry gigs, I always thought she was one of the sweetest people you will ever meet. Kind, friendly, fun, team oriented and very talented. All of our common colleagues just love her.
Shirley says she's been so privileged to have worked with and learned from many of the top talents in broadcasting and business at every step on the ladder.
Her career got started in her hometown Regina, Saskatchewan as a receptionist position at Harvard Broadcasting's CKCK TV in 1982.
Programming offered her a spot talking up community events on the local daily "The Johnny Sandison Show" and she was hooked.
Shirley recalls the times: "The 80's were on 'eleven' and my friends and I went to all the live shows. Some of them worked at Cable Regina (Rob Middleton-CD Astro Malaysia, MTV Asia), Graham Yates (Producer-CITY TV/Muchmusic) and put together a cable TV show to highlight their comedy chops and all our friend's bands. I hosted two seasons of "Rough Cuts" while simultaneously transitioning from TV to radio full time, joining Rawlco Radio in 1984 as assistant in the music department for then powerhouse top 40 AM station CJME 1300. Harry Dekker was the morning host and Stu Jeffries(Boom 97.3 Toronto) was doing afternoon drive. A few months later I talked my way into overnights on the FM affiliate Z99 where the amazing Gayle Zarbatany (Rogers Calgary PD) was music director and CC was, and still is, the morning host (CC, Lorie and Cassity)."
A year later, convinced she was all set, with $1200 in her pocket she and a girlfriend moved to Toronto. Within weeks she landed a gig co-hosting "Something Else" with Joel Goldberg (CITY TV/Muchmusic/JG Prod), an hour long daily live video/lifestyle series on CFMT (the original 'MTV' to Torontonians) which had launched the TV careers of Samantha Taylor (CBC's Video Hits) among others. That lasted 12 weeks but then she got a life changing phone call from Gary Slaight asking her to join him and his team at Q107.
She spent a week pinching herself. I mean now here she was sharing air at Yonge & Bloor with the legends: 365'er Brother Jake Edwards, John Derringer, Bob "Macko" Mackowycz, Jane Hawtin, 365'er Gene Valaitis, Jessethe late and great Scruff Connors, 365'er Andy Frost, Dusty Shannon, Rory Rory O'Shea, Joe Cahill, Jeff Woods, Jeff Chalmers, Kenny Caughlin, Kristy Knight and Joey Vendetta. Then later John FK Gallagher, Steve Warden, 365'er Steve Anthony, The Iceman Bob Segarini, Bill Carroll and so many more. John Dickie and Grant Fullerton hosted the weekend blues show, Bill King (Beaches Jazz FestAD) the jazz show, Richard Flohil new/folk, Reiner Schwartz, Sex with Sue Sunday nights – all of whom are the best at what they do.
"Macko", a 19th century English literature PhD from Toronto's legendary Rochdale College wrote a book about it called "Dream Tower", a great read.
Shirley hosted weekday overnights for the next year and a half for Gary and as everyone will tell you, 'Lou' knows how to cultivate teams. I know this from first hand from my time with Gary at Standard.
Shirley says: "Lou always had your back. The entire staff worked hard, played hard and fought hard to be the best – Toronto's Best Rock – and we were. The staff parties were legendary. It was ONLY staff, no spouses to the Christmas parties which were always at Rock & Roll Heaven, right beneath the studios in the basement of the Hudson Bay Centre.
It was all for one and one for all – and it was magical. I learned a lot from Gary about loyalty, leadership and risk-taking and was gutted when the sale to WIC went through in 1987."
WIC brought in Don Shafer as GM, he offered Shirley the 7-11pm evening show, and she hosted for the next 8+ years. 365'er Gary Gary Aubé came on board as PD. A couple of memorable highlights from Shirley. "I believe we were the first ever to give away a house with our 'The House That Jake Built' fall 1989 promotion – it was huge! Immediately followed up with a trip giveaway to Germany to tour the Porsche auto plant. Happy coincidence – we launched it just as the peaceful protests led to the Berlin Wall coming down. Jake and company came back later that spring with pieces of the wall. 365'er Darren Wasylyk and Heather Dietrich – promotions wizards!"
Shirley is very grateful to Shafe, Andy Frost and others for the opportunity to host many of the Q107 TV vehicles during the late 80's and early 90's. Including Q107's Rockfile on CHCH TV Hamilton 1989-90, their Saturday night video countdown. And two of the Toronto Music Awards – 1990 with Ian Thomas on CHCH TV and 1991 on CBC TV.
The legendary 6 O'clock Rock Report originally conceived and hosted by Bob Mackowycz Sr., later with John Derringer, then John and Steve Warden and others, brought all the major rock artists into the Q107 studios daily. Shirley was always there doing show prep for evenings and was able to meet so many legends – Roger Waters, Bryan Adams, Guns & Roses, REM, Stewart Copeland, Chrissie Hynde, Black Crowes, Bryan Ferry, Lenny Kravitz, Rush and countless others. She even got to co-host a handful of times which was daunting because the biggest thrill was a front row seat to watch Macko, John and Steve work that show.
In 1992 they moved into new studios in North York together with their recent acquisition CHOG "The HOG", (now 640 Toronto Global News). A year later a complete management change brought the WIC Hamilton team to Toronto including Danny Kingsbury (now Rogers Rock Radio Nt'l Format Director) as Q107's PD. In a move we'd likely not see today, he gave all the announcers the go ahead to hire technical producers for their shows.
Shirley hired Christian Hall (now Harvard Nt'l PD at Calgary's X92.9). Their relationship eventually became more than just a professional one.
In 1993 Shirley and Andy Frost began hosting Q107 nights at the Phoenix Concert Theatre through a partnership with Nick Di Donato and the then-fledgling Liberty Entertainment Group. Andy's Strange Paradise Monday's were epic, and Shirley was live to air from the club Friday nights, with Christian as the DJ.
Nick's empire now includes the Liberty Grand, the rejuvenation of Casa Loma and the new Blueblood Steakhouse there: "Nick, his wife Nadia and the Liberty team were very good to me and I'm forever grateful for their friendship, their confidence and the opportunities they gave me."
With her days free Shirley started actor training and auditioning for film and TV, studied improv at Second City, got a couple of film roles, etc.
In 1996 she got promoted to the Q107 midday show which was terrific, but it virtually kyboshed her pursuit of film and TV.
Danny Kingsbury departed for 92.5 CISS (then Rawlco, now KISS Rogers) in 1996 and the late and great Pat Cardinal came on board as PD. In her thirteen and a half years, she worked for six PDs! Gary Slaight, Bob Mackowycz, Andy Frost, Gary Aube, Danny Kingsbury and Pat Cardinal.
She sensed that more changes were afoot and decided to give acting a real kick at the can. Her best friend in Vancouver, Debra and her husband Russ Mortensen, owned and operated Pacific Artists, one of the city's top actor management agencies, and invited her to move there to really give it a go.
In the spring of 1998, Christian and Shirley flew out, and PD Ross Winters(now Nt'l PD for Pattison) offered her the weekend gig. Christian and she were engaged, so Ross gave them the best start giving Christian some overnights on Rock 101 as well.
Bro Jake Edwards and his wife Loris Mazerolle threw an engagement party for them and they remain close to this day.
Christian and Ross's relationship, along with Rock 101 MD/APD Steve Parsons (Newcap/Stingray Ntl Dir Programming/GM Toronto's Boom 97.3), strengthened and accelerated quickly, and by the time Christian and Shirley married the following spring, Ross made Christian APD when Parsons' departed to PD Power 97 in Winnipeg.
That was quite a line-up: The Bro Jake Morning Show with 365'er Martin Strong, Olaf Zuech and Corrie Miller, middays with 365'er Robin Robin LaRose, 365'er Dean Hill & Graham Hatch in afternoon drive, Steve Dunbarin evenings and Shirley on weekend mornings.
Ratings numbers were HUGE but then WIC sold to CORUS and CFOX moved into the "Black Tower" studios at the Pacific Centre. Ross Winters assumed PD duties for both Rock 101 and CFOX and Christian became APD/MD for both as well.
During the week Shirley was auditioning for film and TV, which was a very active scene and still is. The X Files had just wrapped and there was a lot of American production.
Shirley talks about a couple of highlights: "I auditioned for 'Killer App' a TV movie, for the late, great film director Robert Altman (MASH, Nashville, The Player) – nervous as hell, I blew it! And I was submitted for "Best In Show" to Christopher Guest. Success came in the form of several roles on mostly forgettable TV shows and movies."
Then in 2001 along came son Sam. Shirley now worked full time in the home, mostly part-time/freelance in radio, while now following Christian's programming job changes. In the fall of 2002 they continued their tradition, as she ways, of stalking the Parsons'. This time it was a move to Winnipeg when CORUS hired Christian for the PD gig at Power 97 as Steve vacated for Hamilton's New Country 95.3.
Lochlin Cross, who is now the morning host at the CRUZ-FM, the station Shirley currently works at in Edmonton, was the APD/MD, Afternoon Drive host.
Soon Shirley became the first morning host of Smooth Jazz 99.1 COOL FM, Canwest/Izzy Asper's first and only radio station, high atop the TD Tower, home to Canwest HQ at Portage & Main.
After almost three years of applications, approval, design and hiring the launch party was set for Friday, February 28, 2003.
Broadcast Architecture had spent months crafting what was set to be a really terrific mix of Norah Jones (her debut was then #1), Miles Davis, Diana Krall, Tony Bennett, the Shuffle Demons – it would have been incredible. The advertisers and listeners were responding favourably to the pre-launch, six-hour sample loop that had been airing on the signal the previous few weeks.
But then Mr. Asper called from Palm Beach, Florida, fired the GM and slammed the brakes on, stating nearly everything was contrary to his wishes, most particularly the music.
He wanted the playlist to be "the Great American Songbook" with absolutely no song repeats of any kind for at least the first year and directed the PD and MD to retrieve his vast vinyl collection from his home and rip the music fir airplay.
Ross Porter came in and made sweeping changes and Shirley was out.
.
Within a year they were on the move again when CORUS brought Christian into Calgary for the transition of The Peak 107 to Classic Rock Q107 Calgary.
Shirley was Q107 Calgary's secondary imaging voice, and when Q107 Toronto PD Blair Bartrem asked her to VT Saturday mornings, she set up a home studio and got at it.
Soon after she was pregnant with daughter Lily who was born the day after her brother's 4th birthday, January 27th, 2005.
The following July 2005, Shirley accepted 22 days playing the mom ghost on the horror movie "The Messengers" shooting in and around Regina. It starred John Corbett (her husband on the show), Kristen Stewart, Dylan McDermott, Penelope Ann Miller and Tatiana Maslany, who has since gone on to massive success with Orphan Black and more, playing her ghost daughter.
Many of those days required almost three hours of special effects make-up. She remembers looking in the mirror in her trailer, nursing baby Lily in full rotting flesh, ghost regalia, thinking WTF!
It was a fantastic experience and turned out to be the last summer her mom was alive so she was glad for that time with her there in my hometown. At the same time Shirley and Christian separated amicably and she moved with the kids back to Regina.
There was a healthy TV and movie production scene there at the time. She got day-parts on two episodes of Corner Gas, The Incredible Story Studio (where once again she played mom to Tatiana Maslany's character) and a few others. Then producer Nova Alberts hired her to host the first two seasons of CBC Television's "Living Saskatchewan", one of nine daily lifestyle regional shows.
In the spring of 2009, it was back to where it all started many years before, Rawlco Radio. GM Tom Newton (she states he was an inspiring leader who cultivated a real team) hired her to co-host the 94.5 JACK FM morning show with the insanely talented "Woody" (actor Cory Reaume) and Tim Harrison.
That turned out to be one of the most creative, exciting and hilarious gigs ever for her.
Her own family obligations prompted her to leave as she and Christian decided the family needed to be closer. She ended up back at Harvard Broadcasting doing middays for GM Tamara Konrad and PD Sara Sara Protasow at the new Lite 95.7 in Edmonton.
With Christian 90 minutes down the road, it was a lot more quality time for the family.
Shirley sums up with where she is today:
"In 2015 Harvard again flipped our Edmonton station to 95.7 CRUZ FM – 70's, 80's, 90's Classic Hits, which is an even better fit. I got the afternoon drive show and am still there. Our morning show 'The Locker Room' features Lochlin Cross, Grant Johnson and James P. White and they are consistently funny as hell! Derek Johnson and Shannon Medaglia round out our lineup.
I've worked for PD's Sara Protasow (Parker), Tim Schutz, Troy Scott and presently Chris Myers.
And once again, under GM Tamara Konrad's leadership, our Harvard family works and plays hard together, with a common goal, all for one and one for all, in Edmonton, a vibrant city bursting with talent and possibility on every level. It feels good.
In addition to the individuals I've mentioned above, many of my friends and family also inspire and motivate me.
Life is challenging, that's no cliché. Their integrity, convictions and quiet grace remind me of how to navigate through it. I'm reminding myself to tell them how much they mean to me more often.
And I'm trying my best to be that kind of mother and role model to Sam and Lily."
Resourceful, hard working, team player, smart, talented and just damn nice! That's Shirley.
Thank you, Shirley McQueen, for being "The Good Ones". Feel free to like and share Shirley's positive story. Who is the subject of tomorrow's JJ-365 Salutes? As they say, stay tuned.
Jim JJ Johnston is the CEO, President and Chief Talent Coach for JJIMS INC. and works with talent in many different industries worldwide.