courtesy AllAccess.com             June 25, 2018
.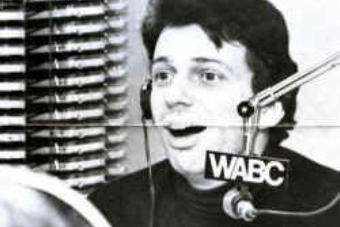 Sad news to report, as one of radio's best – DANIEL TROMBLEY "DAN" INGRAM – has passed away. He was 83.
THE NATIONAL RADIO HALL OF FAME inducted INGRAM by writing he was, "a radio pioneer and considered by some to be the best Top 40 DJ of all time. The son of musicians, he was born in OCEANSIDE, NY, on SEPTEMBER 7, 1934. INGRAM began his five decade broadcasting career at small stations such as WNRC/NEW ROCHELLE, NY, WALK/PATCHOGUE, NY, and WNHC/NEW HAVEN, CT, and worked at WICC/BRIDGEPORT, CT as 'Ray Taylor." He moved on to larger markets and was responsible for huge ratings jumps at both KBOX/DALLAS and WIL/ST. LOUIS before returning to NEW YORK to create and sell radio contests for MARS BROADCASTING. In 1961, INGRAM returned to the airwaves at WABC/NEW YORK where he stayed for the next 21 years until it went all-talk. During that period he also did The Other DAN INGRAM SHOW playing jazz on WABC-FM. He combined humor, an irreverent style, and impeccable timing and established himself as the leading rock radio personality in NORTH AMERICA. INGRAM was the master of the 'talk-up,' speaking over the introduction and finishing his thoughts at the exact moment the lyrics started. After hosting the CBS RADIO's syndicated Top 40 Satellite Survey and a stint on WKTU-FM/NEW YORK, he joined the oldies station WCBS-FM/NEW YORK in 1991 where he worked until he retired in 2003.
DAN INGRAM was inducted into the RADIO HALL OF FAME in 2007."
https://youtu.be/cBr308F3lIA