VANCOUVER—"It's my opinion, I'm Bill Good," the broadcaster's familiar voice has signed off daily over the Vancouver airwaves for nearly three years.
Now, listeners of News 1130 and B.C. residents far and wide are hearing more from the award-winning veteran broadcaster — who's also wearing a different hat as the voice of a new anti-electoral-reform campaign.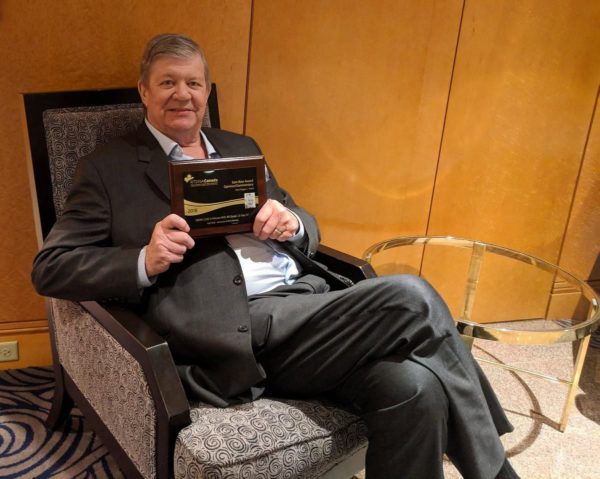 His appearance in automated robocalls and radio advertisements on the controversial issue, at the same time he continues his daily radio column, has raised eyebrows among media ethics commenters.
Good, who offers a "no holds barred" Minute With Bill Good spot on the city's "only 24-hour live news radio station," appears in a campaign launched this month that's raising alarms against the B.C. New Democrats' upcoming referendum on whether to replace the current electoral system with a form of proportional representation.
The referendum, planned for this fall and a key tenet of the minority NDP's governing pact with the Greens, has sparked allegations from opponents that it's "rigged" in favour of the NDP and Greens,, and rekindled reformers' hopes of having legislature seats better reflect the popular vote.
On Friday afternoon, the province announced that Elections B.C. would select one proponent for each of two sides to recieve $500,000 each for campaigning, and imposed a $200,000 advertising spending cap for each.
Several users on Twitter have reported receiving automated robocalls to their landlines this week, in which Good identifies himself and criticizes the province's approach; the same audio recording has been advertised on News 1130 (CKWX) and other media outlets, several of which Good once worked at. His radio spot still appears daily on News 1130.
The anti-proportional representation ads start with: "Hi, I'm Bill Good," he says in his distinctive radio voice, "here on behalf of FairReferendum.com."
It's the same message the Star recorded after phoning the online listed number of FairReferendum.com, and its director, former Canadian Forest Products Ltd. CEO Jim Shepard.
"British Columbians deserve a referendum process that is transparent, free of bias and that doesn't favour a particular outcome," Good continued. "The question, potential outcomes of the vote, and the definition of a binding result must be clear to British Columbians."
READ THE REST OF THE STORY HERE  AT THE TORONTO STAR REGIONAL NEWS WEBSITE