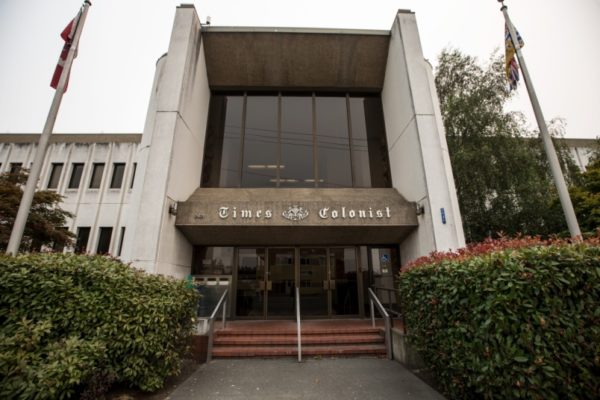 In a move connected to a downturn in advertising and circulation revenue, the Victoria Times Colonist has announced a reduced payroll effective this September.   That's when the printing operation will be contracted out, to some unidentified entity 'outside of Victoria.'
In a memo obtained by CHEK News, editor/publisher Dave Obee (pictured, below) connects the downsizing to the sale of the building a year ago this month.  He says the new owner/landlord has development plans which don't leave enough space for the T/C's press and mail room.
A union spokesman says some 40 jobs are affected.
No word as to whether the remote manufacturing location will adversely affect newspaper deadlines.
Industry observers say this kind of downsizing is becoming the norm in the newspaper business, where a reduction in traditional revenue sources has  not (so far) been replaced with sufficient funding from online subscriptions.