Rock and Roll Hall of Fame drummer played on countless Presley classics including "Blue Suede Shoes," "Heartbreak Hotel," "Hound Dog"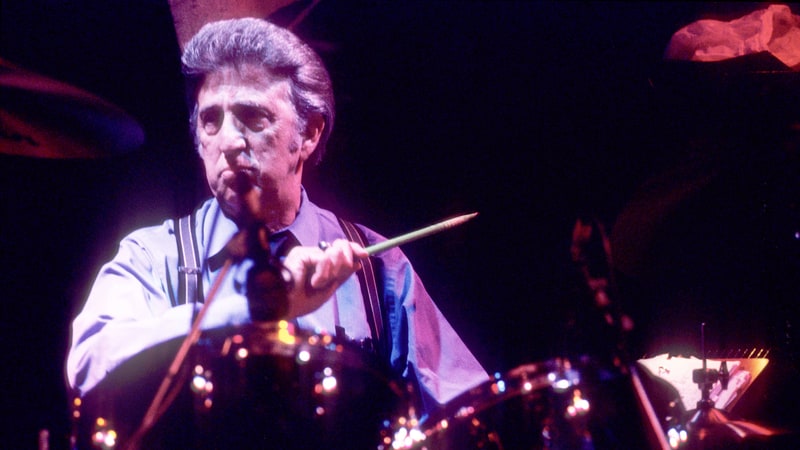 Fontana played with Presley for 14 years, accompanying him on over 460 cuts for RCA including rock and roll standards like "Blue Suede Shoes," "Heartbreak Hotel," "Hound Dog" and "Jailhouse Rock." Fontana was with Elvis during his landmark appearance on The Ed Sullivan Show in 1956, as well as his legendary "'68 Comeback Special." In 2009, he was inducted into the Rock and Roll Hall of Fame.
Known for his no-nonsense style of drumming, Fontana injected early rockabilly with the swing of big band music. At a time when many country and bluegrass groups were shunning drums altogether, Fontana's mere presence behind the kit was revolutionary in its own right. Still, Fontana aimed to keep things simple in a way that complemented not just Elvis, but also his other bandmates, bassist Bill Black and guitarist Scotty Moore (Black and Moore died in 1965 and 2016, respectively). "I just learned how to stay out of their way and let them do what they had to," he said in 1987. "It sounded better to me that way."
Born in Shreveport, Louisiana, Fontana began playing drums in high school and was eventually hired as the in-house drummer on the long-running radio and television show, Louisiana Hayride. He backed an array of famed country artists, including Webb Pierce and Faron Young, on the show and met Elvis there in 1954.
At the time, Sun Records impresario Sam Philips had already paired Presley with Moore and Black, and the trio had already cut Elvis' debut single, "That's All Right, Mama." In a 1984 interview with The Tennessean, Fontana recalled hearing Elvis' early songs, saying, "They sent Elvis' records from Memphis. I thought the sound was really incredible. It was really different… When Elvis, Scotty Moore and Bill Black came down as a trio, Scotty approached me about drumming with them. We ran through about two or three songs backstage, including 'That's All Right, Mama.'"
READ THE REST OF THE STORY  HERE  AT THE ROLLING STONE WEBSITE