In 2016, Grammy-winning songwriter, producer and guitarist Lincoln Wayne "Chips" Moman, who wrote and produced hits for Elvis Presley, Willie Nelson, Waylon Jennings, B.J. Thomas, Dusty Springfield and many others, died of complications from emphysema, one day after his 79th birthday.
Also in 2016,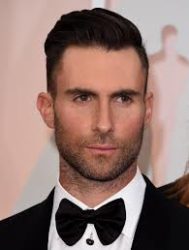 Adam Levine (Maroon 5) offered to pay for the funeral of Christina Grimmie, a singer on NBC-TV's The Voice, who was shot and killed following a concert in Orlando. Grimmie was a member of Levine's Season Six team on The Voice.
In 2017, Anita Pallenberg, the actress, model and former partner of Rolling Stones guitarists Brian Jones and Keith Richards, died at age 75 due to complications from Hepatitis C.