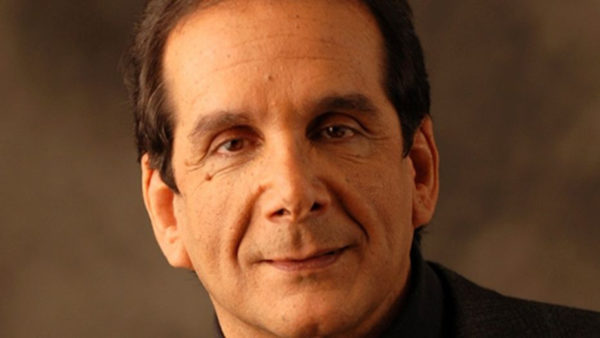 WASHINGTON— Charles Krauthammer, the longtime columnist and Fox News commentator, says that his cancer has returned and doctors have said he has only a few weeks left to live.
.
"This is the final verdict. My fight is over," he wrote in a statement released on Friday.
.
Krauthammer wrote that he has been recovering from surgery last year to remove a cancerous tumor in his abdomen, and while he has been "gradually making my way back to health," recent tests showed that cancer has returned and it is aggressive and spreading rapidly.
.
He wrote, "I wish to thank my doctors and caregivers, whose efforts have been magnificent. My dear friends, who have given me a lifetime of memories and whose support has sustained me through these difficult months. And all of my partners at The Washington Post, Fox News, and Crown Publishing.
,
"Lastly, I thank my colleagues, my readers, and my viewers, who have made my career possible and given consequence to my life's work. I believe that the pursuit of truth and right ideas through honest debate and rigorous argument is a noble undertaking. I am grateful to have played a small role in the conversations that have helped guide this extraordinary nation's destiny."
.
Krauthammer, 68, has been a columnist at The Washington Post since 1984, and won the Pulitzer Prize for Commentary in 1987, but gained particular fame for nightly commentary on Fox News. He also had stints at The New Republic and Time.
READ THE REST OF THE STORY  HERE  AT Variety.com