Radio NL AM 610 launches "The NL Morning News" All-New Morning program to be hyper-focused on local stories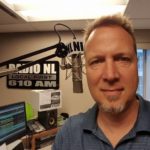 Kamloops, Tuesday, June 5, 2018 – Newcap Radio Kamloops announced today the launch of the "NL Morning News" with Howie Reimer and Shane Woodford. The show will officially debut on Wednesday June 6, 2018 at 6am.
With an unparalleled focus on the needs and interests of the people of Kamloops, the NL Morning News will include breaking local news, engaging talk, insightful commentary, a laugh and anything else the audience may need to start their day.
"NL listeners were very fortunate to wake up to a host the calibre of Peter Olsen for 37 wonderful years." says Sherri Pierce, General Manager of Newcap Radio BC. "We're confident the NL Morning News is going to serve the community well and build on the trust and integrity established with the audience over those years."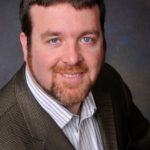 "Having lived, worked and raised my family in this community I'm thrilled to be part of this exciting new program", says Howie Reimer, Program Director of NL, "I'm even somewhat looking forward to working with Shane!" NL News Director, Shane Woodford added, "We want you to wake up, assured you'll know what's going on in the community, around the world, and that you're welcome to join the conversation."
This is not the first time Howie and Shane have worked together. They were also the popular morning show team on CJKC Country 103 in Kamloops from 2009 to 2011 garnering accolades for their fun, upbeat show and undeniable chemistry.
The NL Morning News will air weekdays from 6:00am to 9:00am
For more information, please contact:
Kevin Olenick Producer 778-798-6853 [email protected]