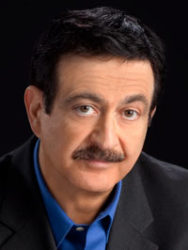 Coinciding with George's (68th) birthday comes the exciting announcement that he's been nominated for induction into the National Radio Hall of Fame in the Spoken Word On-Air Personality category.
George has been nominated in recognition of his many years of on-air success and the loyal listenership he's developed.
You can help George win this honor by voting between June 4th and June 18th– you can vote by text- Dial 96000 and text message 700, and vote by website— radiovote.com. One vote per email address AND cell phone.
… News Release from Coast to Coast producers