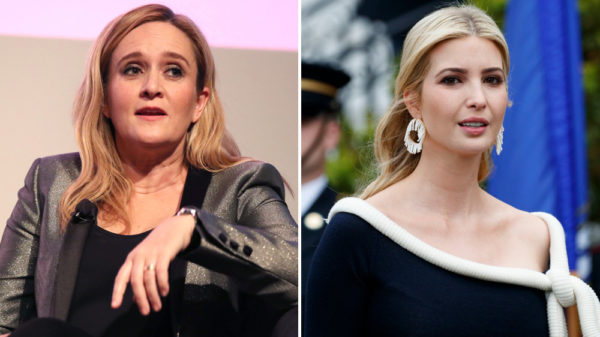 UPDATED: (Canadian-born comedian) Samantha Bee apologized on Thursday for a vulgar insult she directed toward Ivanka Trump on Wednesday's edition of "Full Frontal" on TBS, in which she called her a "feckless c—."
.
"I would like to sincerely apologize to Ivanka Trump and to my viewers for using an expletive on my show to describe her last night," she tweeted. "It was inappropriate and inexcusable. I crossed a line, and I deeply regret it."
.
Moments later, TBS also apologized on Twitter, noting that "it was our mistake too."
,
"Samantha Bee has taken the right action in apologizing for the vile and inappropriate language she used about Ivanka Trump last night," the network wrote. "Those words should not have been aired. It was our mistake too, and we regret it."
Bee, while acknowledging that migrant parent-children separations happened during the Obama administration as well, urged Ivanka Trump to try to influence her father. "Let me just say, one mother to another, do something about your dad's immigration practices, you feckless c—," she said. "He listens to you. Put on something tight and low cut and tell him to f—— stop it. Tell him it was an Obama thing and see how it goes, OK?"
.
Many, especially conservatives, slammed Bee's insult as sexist and drew comparisons to Roseanne Barr's racist tweet about Obama administration adviser Valerie Jarrett, which got Barr's hit ABC sitcom revival "Roseanne" canceled earlier this week. Some called for "Full Frontal" to also be axed in response.
READ MORE  HERE  AT Variety.com