The Humboldt bus accident that claimed the lives' of 16 people on April 6, 2018 led to a worldwide outpouring of grief and support. In the hours after the crash, the lives of players, coaches, team support staff like a statistician and therapist were also lost; as well as Tyler Bieber who was the play-by-play host and worked at 107.5 Bolt-FM in Humboldt. Brian Munz grew up in Humboldt. I spent some time with him to talk about what calling Junior hockey is like and to find out more about the close relationships that are created on and off the ice between players and broadcasters.
I also spoke with Don Scott from the Western Academy Broadcast College in Saskatoon. The broadcast school has created the Tyler Bieber Memorial Scholarship for students requiring financial aid in hopes of becoming apart of their great alumni; the likes of which from just the hockey side include Darren Dutchyshen (TSN), Peter Loubardias (FAN 960 Calgary), Brian Munz (TSN 1290 Winnipeg), Darren Dreger (TSN), and Daren Millard (Sportsnet). Western Academy is funding the ongoing yearly scholarship to provide a legacy to the memory of sports announcer Tyler Bieber and the 15 other Humboldt Bronco hockey team members and staff.
Applications for the Scholarship are available on the WABC website at http://www.wabc.ca
Two songs appear in the show: Tom Cochrane's BIG LEAGUE FOR HUMBOLDT © 2018 Sky Is Falling Inc., (Universal Music) and Jason Smith's HUMBOLDT STRONG (LEAVE A STICK BY THE DOOR).
…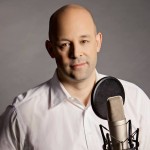 Matt Cundill works with radio groups on digital strategies and talent coaching. He recently started the Sound Off Podcast: The Podcast about Broadcast"
E-mail Matt: [email protected]
Twitter: @mattcundill
" The Sound Off Podcast is committed to helping broadcasters find their way through the digital revolution. "